Panini America Reveals Early Details on 2014-15 NBA Releases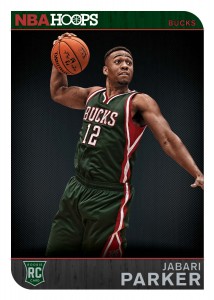 By Stephen Laroche | Beckett Basketball Editor
The 2014-15 NBA season is already receiving a ton of hype due to a strong rookie class and the off-season moves by the Cleveland Cavaliers, but trading card collectors have been patiently waiting for further details on what to expect from Panini America.
With some new products coming and many established favorites returning, Panini hopes to build on a strong 2013-14 season and will actually be slightly reducing the number of brands to help the market grow. Beckett Basketball recently received a chance to pose some questions to the company's Product Development Director, David Porter, and he gave an indication about what is anticipated on store shelves in the next few months.
"We're very excited about the 2014-15 NBA calendar," he said "We're going to lead off with our Hoops release on October 15th. Prestige will follow shortly, available only at Target. Next, we have a revamped Totally Certified releasing November 5, 2014. December will contain two releases, Court Kings and a brand new offering in Paramount. The bulk of the products will be released by the end of April, 2015. Stay tuned for release schedules on National Treasures Basketball, Immaculate Basketball, and Flawless Basketball."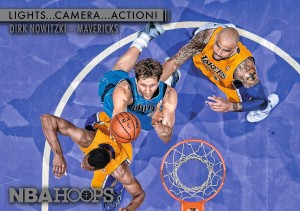 Some of the anticipated pricing on the products Porter noted were announced as well. Hoops will have a suggested retail price of around $3.00 per pack and Totally Certified will be $20.00. Court Kings weighs in at $72.00 while Paramount will arrive at a $250.00 price point.
What is expected to drive this year's products is the chance to pull some big rookie cards of players that are expected to make a serious impact in the hobby.
"The 2014 NBA Draft Class is the most highly touted since the 2003 class with LeBron James and Carmelo Anthony," noted Porter. "Of course the headliners, Andrew Wiggins and Jabari Parker garner most of the press. However, with Marcus Smart, Julius Randle, Dante Exum, Shabazz Napier, Aaron Gordon and Doug McDermott, just to name several, it will certainly have the depth to bring tremendous value to all the 2014-15 releases. We are anticipating eight to 10 of the rookies to command substantial premiums on the secondary market."
The August trade of Wiggins to the Minnesota Timberwolves posed an interesting problem for Panini as Porter and his co-workers had to think on their feet in order to give collectors the most accurate releases possible. The league was very willing to cooperate and he elaborated on the process.
"Panini has worked closely with the NBA in updating card images for both Andrew Wiggins and Kevin Love. Wiggins will be pictured as a member of the Timberwolves and Love as a Cavalier in all the 2014-15 releases. When Wiggins attended the 2014 NBA Rookie Photo Shoot, he was still a member of the Cavaliers and tried on Cleveland jerseys. So Hoops and Prestige will have a Timberwolves photo and Cleveland Cavaliers jersey swatches. We will be updating the jerseys for Wiggins to as soon as we receive them from the NBA."
Stephen Laroche is the editor of Beckett Basketball and Beckett Hockey magazines. Have a comment, question or idea? Send an e-mail to him at slaroche@beckett.com. Follow him on Twitter @Stephen_Laroche.