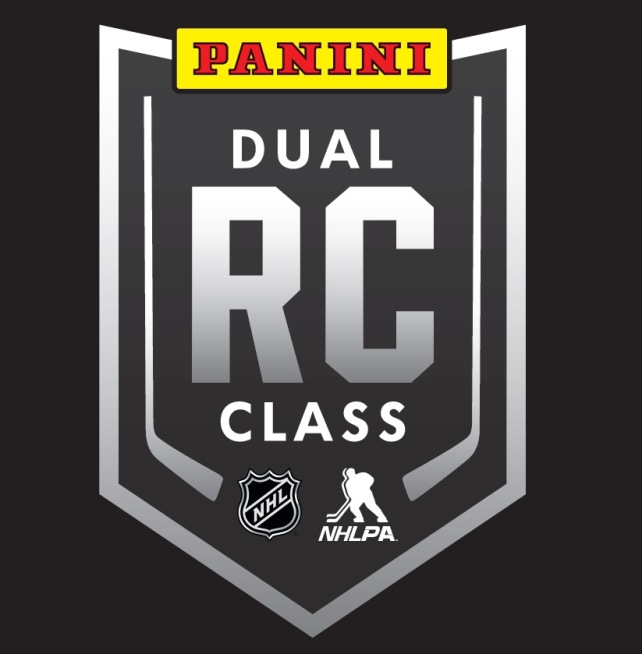 By Susan Lulgjuraj | Beckett Hockey Editor
In just a few days, the NHL will host its 2013 Draft. In preparation for the annual event, Panini America released its 2013-14 Double Rookie Class logo – readying hockey fans for the start of the collecting season.
The logo will be on all of Panini's 2013-14 NHL-licensed products and on Rookie Cards in upcoming releases.
"We can't wait for the NHL and NHL Players to get back on the ice after a great Stanley Cup Playoffs. The NHL/NHLPA Double Rookie Class represents a unique opportunity that will include more than a 100 rookies from the 2012-13 and 2013-14 seasons — and that's before the excitement of Sunday's NHL Entry Draft," said Jason Howarth, Panini America Vice President of Marketing. "We felt the best way to highlight the significance of the Double Rookie Class was a unique logo that would differentiate to collectors that this upcoming season is a special and rare opportunity for Panini NHL trading cards and all trading card collectors."
Score will be Panini's first 2013-14 NHL product when it comes out in late July. It will feature top 2012-13 rookies who did not get cards such as Nail Yakupov, Alex Galchenyuk, Cory Conacher and Vladimir Tarasenko.
Susan Lulgjuraj is an editor of Beckett Hockey. You can email her here with questions, comments or ideas. Follow her on Twitter here. Follow Beckett Media on Facebook and Twitter.