2013 Panini Father's Day Details
One of the most-memorable debut baseball card releases of the 1990s, 1991 Studio, is making a comeback.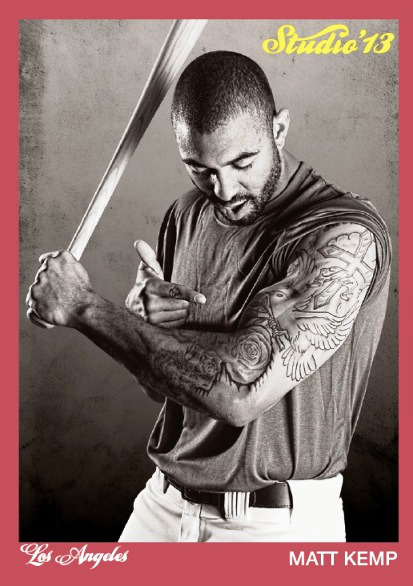 In Panini America's 2013 Father's Day promotional program.
The in-shop pack-incentive program for buying Panini products has been a hit of sorts for the last few years with packs including autograph and memorabilia cards typically not found anywhere else in the company's lineup.
This year, the training, err trading, ground includes a look back to the past with Studio's unique love-it-or-hate-it look never-before revisited in a Panini line. That set will comprise 24 cards in the standard-card offering. They will be numbered to just 499. The design also will be applied to athletes from other sports as the promotion includes all of the company's major licenses.
The rest will include 15 Team Pinnacle cards — also not revisited before for baseball from Panini — nine Museum Collection cards and a selection of Elite Series players as well.