Pair of Rare 2014 UD Black Golf Autograph Sets Up for Bid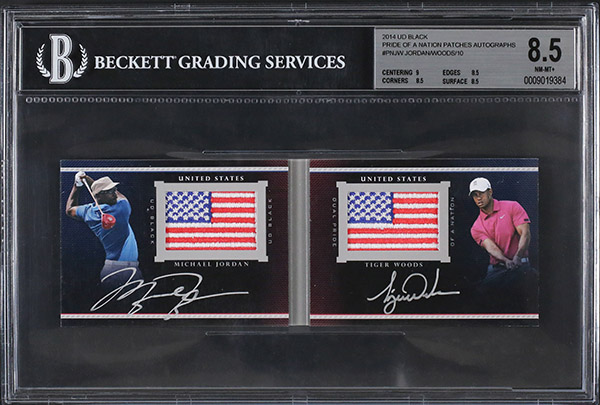 A couple of tough autographed golf insert sets from Upper Deck are among the items in the latest Beckett Auctions sale.
There's no need to chase singles and put them together piece-by-piece as both are already complete.
The first lot is for a set of four 2014 UD Black National Rivals Signatures. Each of the book cards has two signatures including one with Rory McIlroy and Tiger Woods. Each golfer also has a manufactured flag patch. All four cards come graded by BGS with three coming in at 9 while one is an 8.5.
The 2004 UD Black National Rivals Signatures cards are all serial numbered to 35 or less.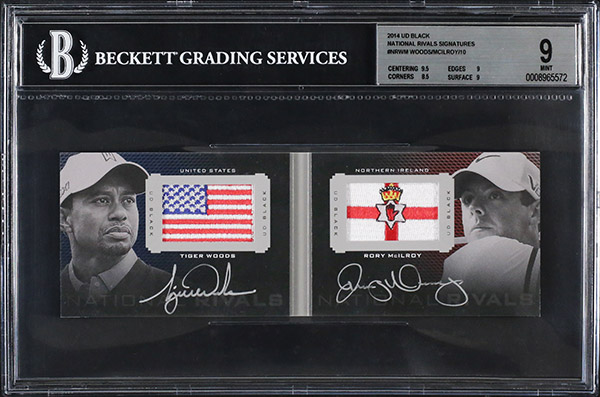 A full 2014 UD Black Pride of a Nation Patches Autographs set is also available. Rather than focuses on rivals from separate nations, each of these 11 book cards pair up two golfers from the same country. Pairings include Jack Nicklaus and Woods, Nicklaus and Arnold Palmer, and Woods with basketball legend Michael Jordan.
This set also comes graded by BGS with all but two being and 8.5 or 9. These cards are also serial numbered no higher than 35.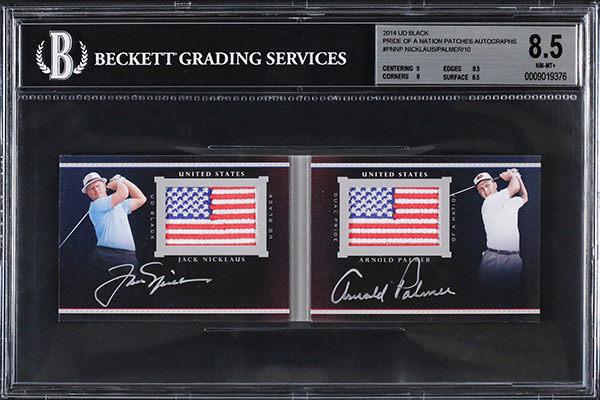 "To put together an entire set like this is quite the accomplishment since these higher dollar cards rarely see the open market," said Andrew Flint of Beckett Auctions.
Bidding on both lots closes on April 24, 2016.