Pair of 1986-87 Fleer Michael Jordan Rookie Cards Sell for Record-Setting $738,000 Each
It's another month and there's a new record price for 1986-87 Fleer Michael Jordan Rookie Cards. Two separate cards, both graded Gem Mint PSA 10 (Lot 12, Lot 27), sold on January 30 for $738,000 through Goldin Auctions.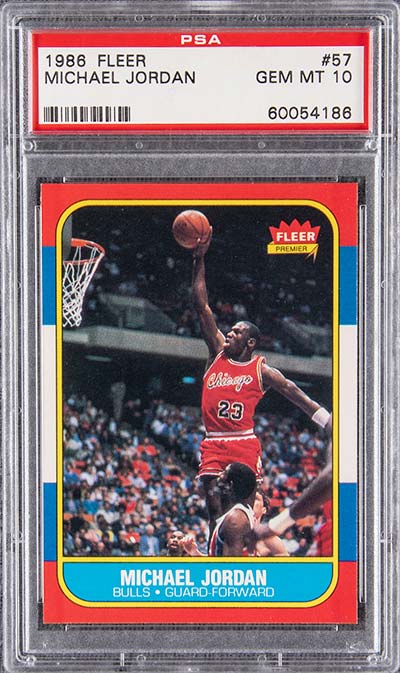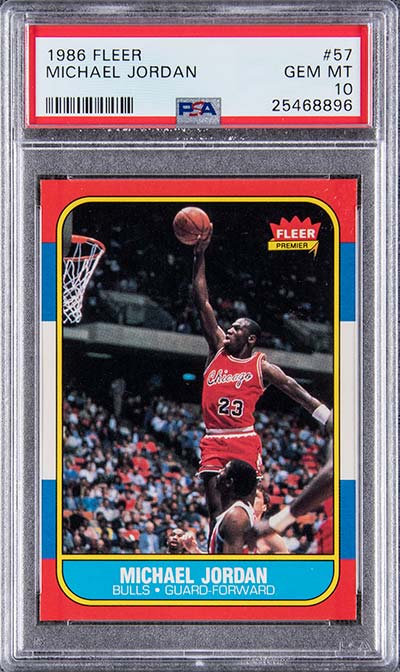 While records for iconic sports cards are a regular thing right now, it's the level of the surge that's notable here. It's a jump of more than $500,000 from less than a month ago. Another PSA 10 Jordan RC went for $217,200 on January 3. Another closed at $211,560 in December.
Go back a year to December, 2019 and PSA 10 1986-87 Fleer Michael Jordan Rookie Cards could be had for about $32,000.
Of the more than 18,000 times the Jordan RC has been submitted to PSA, there are currently 316 that have received grades of Gem Mint 10. More than 11,500 copies of the card have been sent to Beckett Grading resulting in 526 Gem Mint 9.5 and six Pristine 10 copies.
When it comes to condition, 1986-87 Fleer Basketball is a tough with centering being a major issue. The red corners are also susceptible to damage.