OYO Toys American Pride Minifigures Jump into the Political Arena
OYO Toys, licensed by Major League Baseball, the MLBPA, the National Baseball Hall of Fame, the NFL, the NBA, College Sports and Indy Car Racing is stepping into the political arena to create a new line for its collectible minifigures.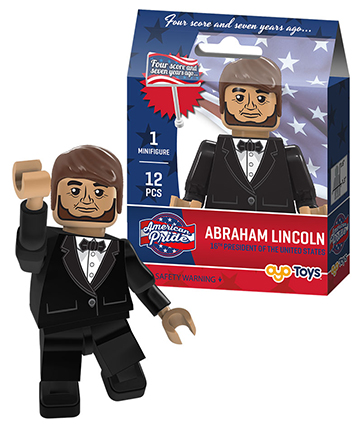 The American Pride line of minifigures features current Supreme Court Justices as well as President Donald Trump and former presidents George Washington, Abraham Lincoln, John F. Kennedy, Lyndon B. Johnson, Richard Nixon, Gerald Ford, Jimmy Carter, Ronald Reagan, George H.W. Bush, Bill Clinton, George W. Bush and Barack Obama. OYO says all American presidents will eventually be produced.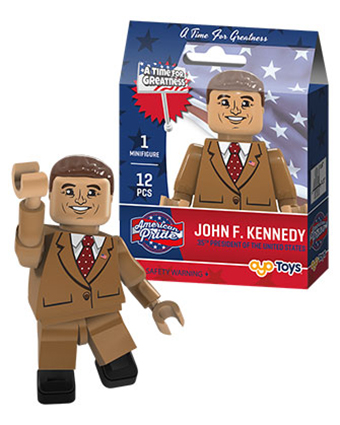 "We consider politics to be similar to sports," says OYO Sports President Daryl McKay. "It features beloved heroes on (or rivals of) your favorite team with a regular cadence of new people to capture the hearts and minds of fans."
In addition to the presidents and Supreme Court Justices, OYO – as part of the American Pride line – is also releasing key political figures including many who have announced their candidacy for the 2020 presidential election.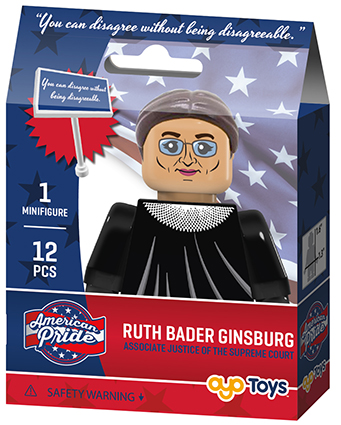 "OYO Toys will continue to seek new opportunities that can be fun for our fans, or fans of construction toys in general," McKay said.
More information on OYO Toys and its line of minifigures can be found on their website.
OYO Toys American Pride Minifigures Checklist
Presidents
Available: March, 2019
Donald Trump – 45th President
Barack Obama – 44th President
George W. Bush – 43rd President
Bill Clinton – 42nd President
George Herbert Walker Bush – 41st President
Ronald Reagan – 40th President
Jimmy Carter – 39th President
Gerald Ford – 38th President
Richard Nixon – 37th President
Lyndon Johnson – 36th President
John F Kennedy – 35th President
Abraham Lincoln – 16th President
George Washington – 1st President
Supreme Court Justices
Available: April, 2019
Ruth Bader Ginsburg -1993
Clarence Thomas -1991
Stephen Breyer -1994
Samuel Alito -2006
Sonia Sotomayor -2009
Elena Kagan -2010
Neil Gorsuch -2017
Brett Kavanaugh -2018
John Roberts -2005
2020 Presidential Candidates
Available: April, 2019
Cory Booker
Pete Buttigieg
Julian Castro
John Delaney
Tulsi Gabbard
Kirsten Gillebrand
Kamala Harris
Amy Klobuchar
Beto O'Rourke
Bernie Sanders
Elizabeth Warren
Andrew Yang
Other Items
Democrats vs Republicans – TicTacToyo Game
American Pride – Flag display plate for up to 48 minifigures