Oyo Sportstoys readies for rookie season in MLB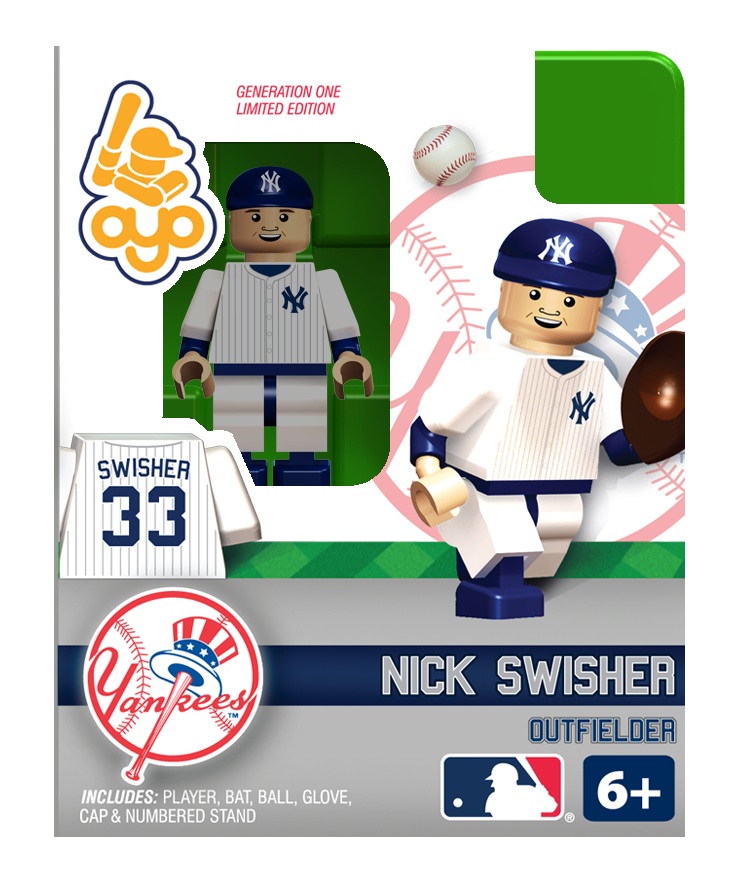 By Chris Olds | Beckett Baseball Editor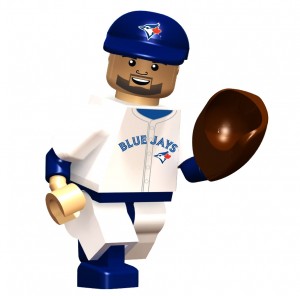 Sometimes the ideas come from out of nowhere, but for Tom Skripps it came after building a spaceship from a certain popular building-block brand and a subsequent trip to Fenway Park to see his Boston Red Sox play.
That's how the idea for Oyo Sportstoys was born.
What started as an idea has become a fully licensed creation for Skripps and his Acton, Mass-based company, which has launched its series of poseable mini action figures that can be used in conjunction with those popular Legos — or other toy blocks. (They are, however, not associated with Lego and are more articulated than that brand's figures. … Anyone want to build a Fenway Park or Yankee Stadium now?)
"Our product line had a limited launch in the fall for the World Series and it did very well for us," Skripps said. "This spring we have all 30 teams and many players for each team. This is Gen 1 Limited Edition, and we will change to Gen 2 next season."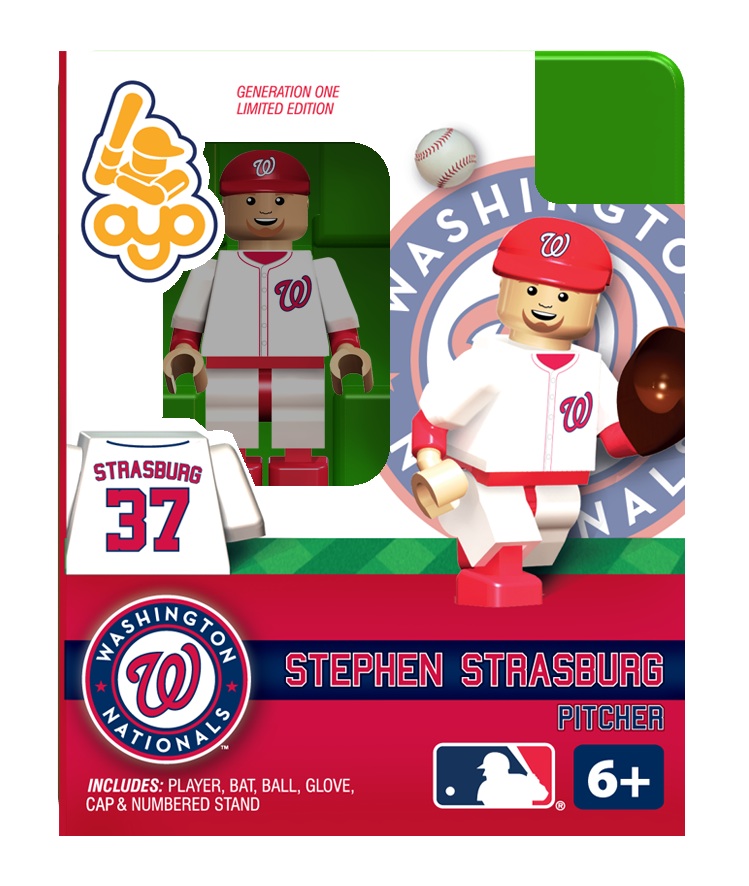 A list of tentative figures for 2012 shows nearly 300 players in the works, not including 10 generic team figures. The toys, which are the same size as Lego figures, come packaged with a bat, ball and glove — all interchangeable — inside a pocket-sized slipcase designed  to emulate a baseball card. The packaging notes the player, his team, position and uniform number.
In addition, each figure is a limited edition and comes with a base noting that specific toy's unique "Oyo DNA" code. However, Skripps said beyond that they're still not all made alike.
"We won't know which players are the most-collected and the most rare, so we'll just have to wait and see," he said. "We produce many of the players in small runs, so there may only be 100 or 200 of some players out there. As players get traded or change names like Mike Stanton [now known as Giancarlo Stanton], we stop production and they [may] become very rare as well."
Not all figures look the same — facial hair, for example, is not allowed for members of the New York Yankees, while other players, such as Washington's Stephen Strasburg or Toronto's Jose Bautista, have more unique styles.
Not all teams presently have figures available direct from the company — more are likely on their way before Opening Day — but a few of the notable free agents are already captured with their new teams. However, Los Angeles Angels slugger Albert Pujols is not yet in uniform — the only version of Pujols presently available is a special World Series figure. A selection of St. Louis Cardinals and Texas Rangers players each had specially marked Series figures made, each coming with a special cap only found in those packages.
The figures cost $12.99 apiece and can be purchased both online direct from Oyo and in some retail stores. Interestingly, the company's top seller online is a Lil Papi version of Red Sox star David Ortiz, followed by Pujols and World Series MVP David Freese, Boston's Dustin Pedroia and … of course … New York Yankees shortstop Derek Jeter.
Chris Olds is the editor of Beckett Baseball magazine. Have a comment, question or idea? Send an email to him at colds@beckett.com. Follow him on Twitter by clicking here.
—

That's not all that's in store for baseball fans who might gravitate toward these toys. Check out our video below as well as a gallery showing a sampling of images for Oyos from all teams presently available.
[youtube]http://www.youtube.com/watch?v=WuaKm5RGaTo[/youtube]