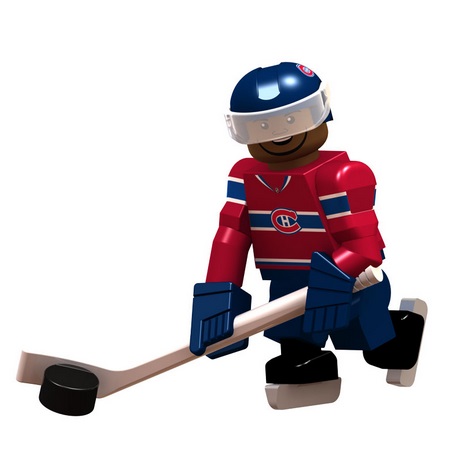 By Susan Lulgjuraj | Beckett Hockey Editor
Oyo Sportstoys is joining the hockey market.
The minifigures will feature The Original Six teams first and will expand from there.
The Detroit Red Wings have just three players in the first offering of the toys with Pavel Datsyuk, Henrik Zetterberg and Niklas Kronwall. However, Boston Bruins fans will find 12 players already available.
Oyo minifigures feature rotating arms, bending knees, team colors and logos as well as accessories. They are compatible with major building block toy such as Legos.
The hockey packages will come with a helmet, shield, stick, puck, skates and a numbered stand.
The first offering of The Original Six teams is a limited edition.
Susan Lulgjuraj is an editor at Beckett Media. You can email her here with questions, comments or ideas. Follow her on Twitter here. Follow Beckett Media on Facebook and Twitter.