The "Original" T206 Honus Wagner Sells for Over $609,000
When you click on links to various merchants on this site, like eBay, and make a purchase, this can result in this site earning a commission.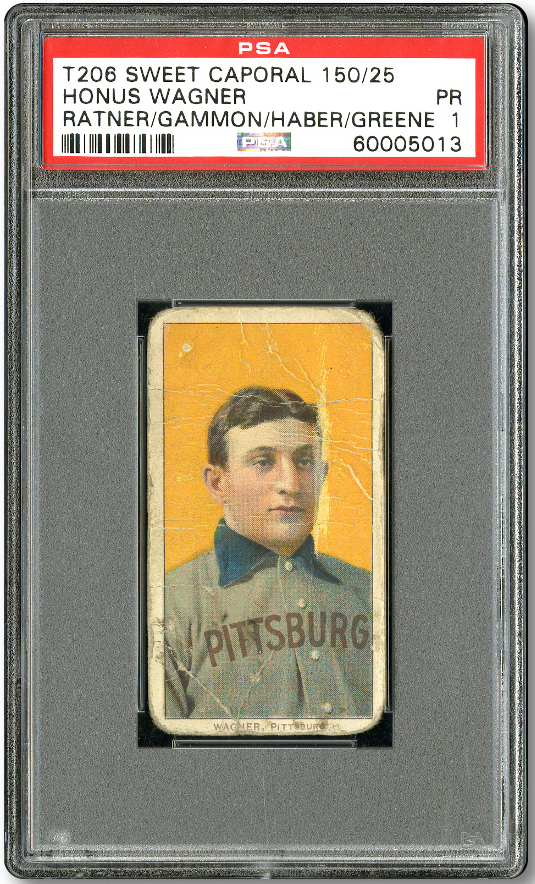 By Ryan Cracknell | Hobby Editor
A handful of baseball cards have transcended the hobby over the years. However, none have reached the levels as the T206 Honus Wagner. It draws attention in and out of the hobby whenever one comes up for sale. It's a card surrounded in history, intrigue and a long list of massive sales.
But where does this popularity track back to?
It's hard to pinpoint it, but it's believed the card's first mention in a mainstream news publication came in November, 1930 in the Newark Evening News. The specific card mentioned in that story, now dubbed the "Original Wagner," topped SCP Auctions' 2017 Spring Premier Auction. It closed on Saturday, June 11 at $609,294 including the buyer's premium.
The "Original Wagner" was sold by J. Ross Greene. It's just one of more than 100,000 cards he's parting ways with, including full runs of Topps and Bowman baseball and football sets.
Related: Chain of Custody: The Original Wagner's Owner Speaks
"Few people in the history of the hobby have amassed collections of such scale; fewer still have managed it as quietly. Epitomizing Ross's stealthy dedication is the centerpiece of his collection," said Dan Imler, Vice President at SCP Auctions.
Past owners of the card include sports writers and noted early collectors Willie Ratner and Wirt Gammon, as well as Bill Haber, who wrote card backs at Topps.
"From the day I purchased the card until early 2014, I only knew that the owner before me, Bill Haber, worked for Topps and wrote the copy on the back of Topps cards each year," said Greene. "After learning the noteworthy lineage, I knew the Wagner, which I had initially viewed as simply a baseball card, albeit a much sought after one, now took on significantly greater importance to me. I realized that I was in possession of a true item of baseball and sports card collecting history."
The card is graded a PSA 1, but its history and lineage add to the card's intrigue.
Bidding for the "Original Wagner" opens on May 24 and runs through June 10.
Comments? Questions? Contact Ryan Cracknell on Twitter @tradercracks.