Original Type I Photo Used for 1958 Topps Jim Brown Rookie Card Headed to Auction
Perhaps you've got a 1958 Topps Jim Brown Rookie Card in your collection. A 1957 Type I photo used for the iconic football card is now being sold through Huggins & Scott Auctions.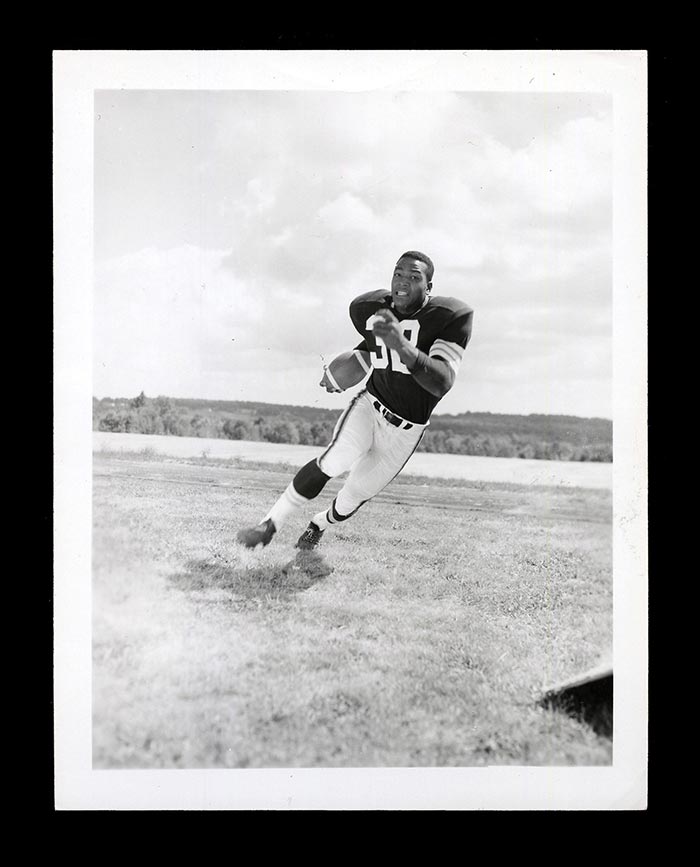 According to the auction description, the contact-proof photo of Brown is the only one known in existence to be made from the original negative and done in the same size as it was shot. It measures 4×5 inches.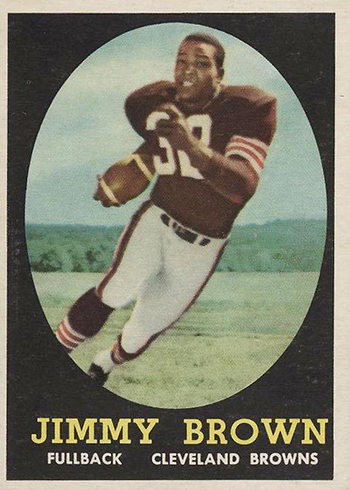 A larger 8×10 version was produced for the Browns and sold privately in 2017.
Going with the original size means the image is as crisp and clear as can be, without any distortion or loss that comes from enlarging photos. Being a contact proof, it was also developed with greater care than a traditional wire photo used in newspapers.
Henry M. Barr shot the photo in 1957 at Cleveland's training camp at Hiram College in Ohio. Barr got his shots there by getting down on the ground, either by sitting or lying in the grass. It was his first year as the team's photographer, a role he kept until 1984.
The back of the 1957 Type I Jim Brown Rookie Card photo includes a copyright stamp from his studio with its contact info.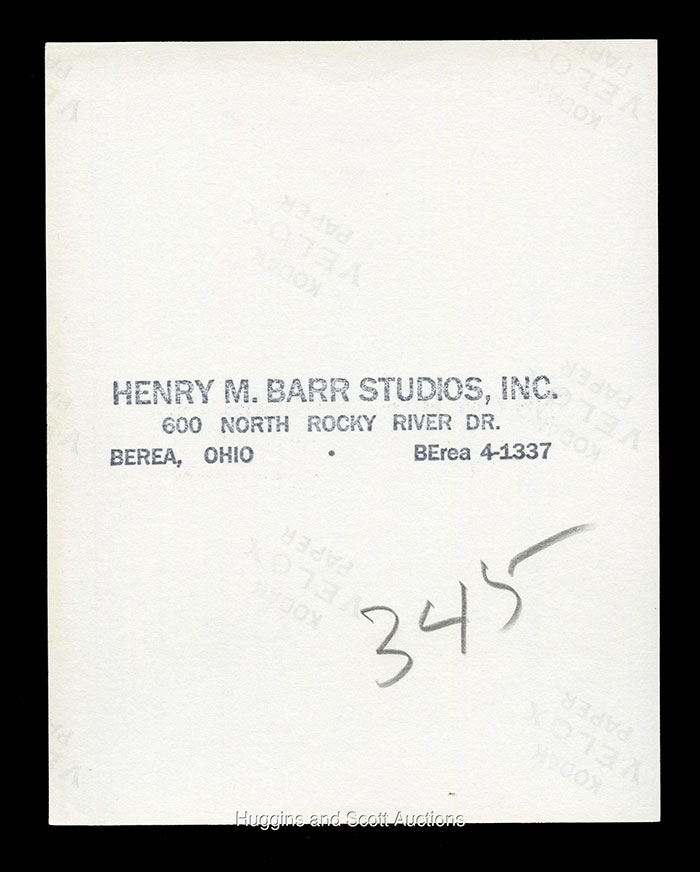 Full authentication from PSA/DNA accompanies the photo.
Bidding starts at $5,000, although it's expected to go much higher. Last year, a Type I photo used for Joe Namath's 1965 Topps Rookie Card sold for $65,000, also through Huggins & Scott. That photo was taken by Bob Olen.
The auction begins Friday, July 27 and ends Thursday, August 9. Bidding can be done through the Huggins & Scott website. They're also selling a similar contact proof shot by Barr that was used on the 1962 Topps Ernie Davis Rookie Card.
Huggins & Scott will have the Jim Brown photo on display at the 2018 National Sports Collectors Convention, which runs from August 1 to 5 in Cleveland.