Opening Day: Star Wars Celebration 2015
Today, the Force is awakening in Anaheim, California.
Star Wars Celebration kicks off today at the Anaheim Convention Center with all the fanfare and hype that you would expect in the Star Wars Universe. Actors, producers, artists, cosplayers, and collectors alike will partake in this glorious event over the next four days. Guests include Mark Hamill, Carrie Fisher, Anthony Daniels, Peter Mayhew, Ray Park, Billy Dee Williams, Jeremy Bulloch, Ian McDiarmid, Kenny Baker, and many more of the actors and actresses who have portrayed beloved Stars Wars characters over the years. However, the actors aren't the only esteemed members of an already impressive guest list. Some of the industry's biggest companies will be there to offer some pretty nifty exclusives to fans and collectors.
Topps, which has held the license to produce Star Wars cards since Yoda was a Padawan learner, will be on hand to offer a nice variety of promotional cards to collectors in attendance. First on the list, is a 10-card mini set of the upcoming Star Wars Illustrated: Empire Strikes Back product which will be available on April 29.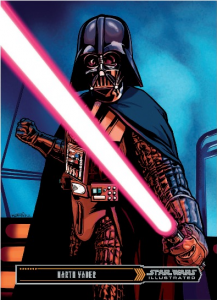 Topps will also be releasing a plethora of oversized cards that will pay homage to the vintage Star Wars sets of the 70's and 80's. There will be 15 different sets for a total of 75 cards and they will each be devoted to a different Star Wars character. Luke Skywalker, Princess Leia, Han Solo, Chewbacca, Darth Vader, Boba Fett, R2-D2, C-3PO, Yoda, Obi-Wan Kenobi, and Lando Calrissian (among several others) will be included.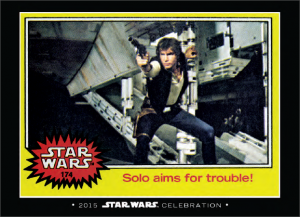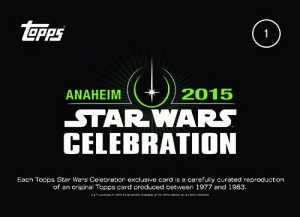 The various wrappers from the original Star Wars, Empire Strikes Back, and Return of the Jedi trading card products will also be released as oversized cards. These cards will no doubt be popular with 30 and 40-somethings who remember what it was like as a kid to go to the local drug store or newsstand and tear into packs of Star Wars cards. The only thing missing is a fresh stick of bubblegum. Topps is no doubt pulling out all the stops to give Celebration attendees, both young and old, a stellar lineup of collectibles that they can track down. All of these will be available at Topps' booth #1105.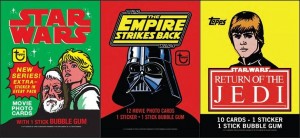 Funkomania will also be running wild at Star Wars Celebration. Beckett Media had reported a couple weeks ago that Funko has produced exclusive Pop Vinyls for the show. However, there will be much more than that available to collectors. There will be a grand total of 11 Vinyl products released by Funko for the convention. First, a recap of the Pop Vinyls that will be available to collectors: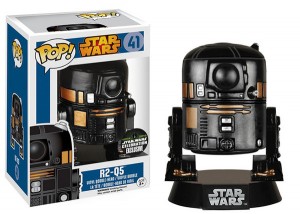 R2-Q5 No. 41
Shock Trooper No. 42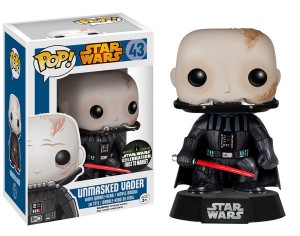 Unmasked Vader No. 43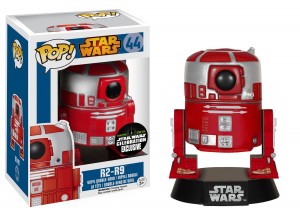 R2-R9 No. 44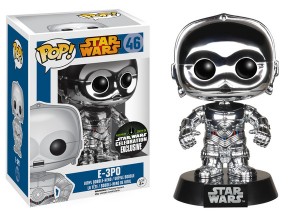 E-3PO No. 46
It should also be noted that the R2-R9 will only be available at the Toy Tokyo booth (#923) during Celebration. It will not be offered anywhere else. A variant of the E-3PO will be available in limited quantities at Hot Topic stores nationwide, starting today. Just let them know that this is the droid you're looking for.
Exclusive Funko Hikaris will also be available at Celebration. Each figure is hand-crafted and has a limited production run.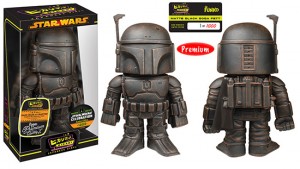 Boba Fett Matte Black – 1 of 1000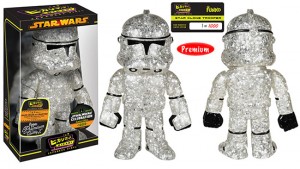 Star Clone Trooper – 1 of 1000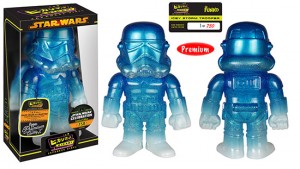 Icy Stormtrooper – 1 of 750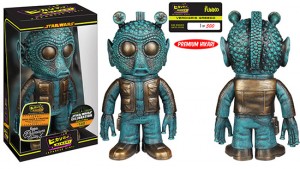 Verdigris Greedo – 1 of 500
Last, but certainly not least, are the new Funko Super Shogun figures. These bad boys stand at a massive 24 inches and were first introduced at this year's Toy Fair.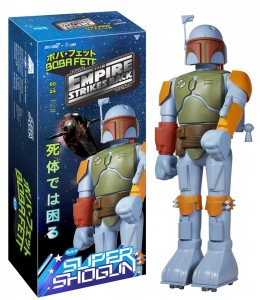 Super Shogun Boba Fett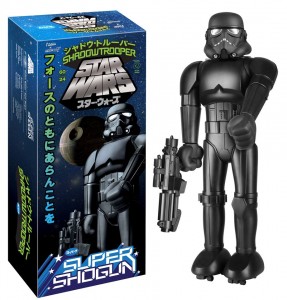 Super Shogun Shadow Trooper
All of these figures will be available at Funko's booth #1410.
Well, there they are. A wide variety of collectibles available at this year's Star Wars Celebration. There is always a possibility there will be a few surprise collectibles released as the show progresses. As collectors, if you're unable to make it to the con, no worries. There is no need to travel to a galaxy far, far away to get these collectibles. Secondary market activity  will most likely be very active and collectors will be able to find great deals online. For more on Star Wars Celebration, visit their website here. May the Force be with you.