Blowout Cards Opens Retail Shop
Sometimes it pays to go against the grain — and Blowout Cards is trying just that.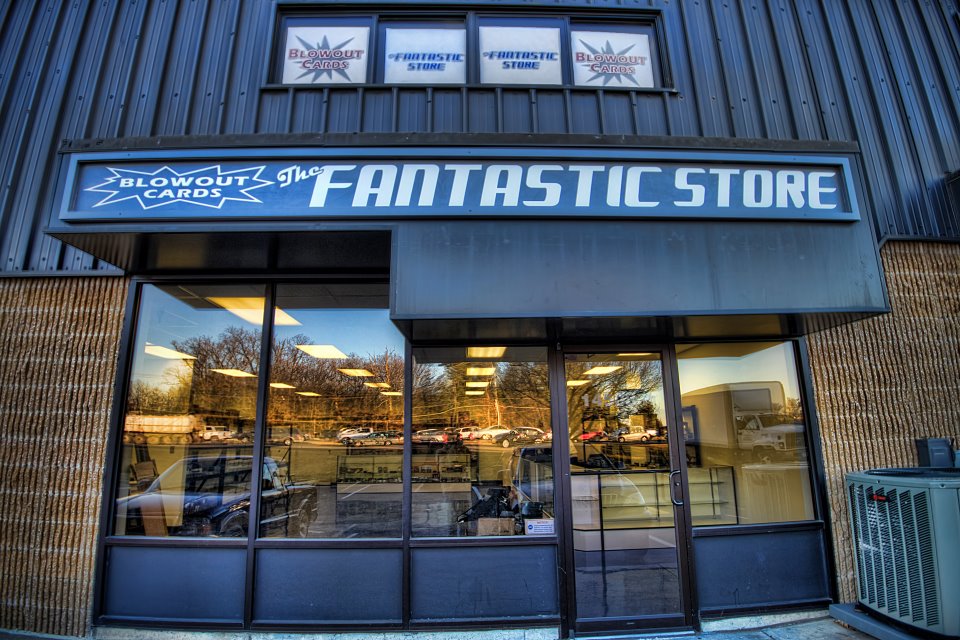 While countless hobby shops have closed their doors in recent years to focus on selling inventory online, one of the industry's leading online sellers is doing the exact opposite.
Blowout is opening a card shop.
Beckett Media caught up with Blowout's Thomas Fish to talk about the company's new shop in Chantilly, Va., which recently opened with a soft launch in advance of a March 1 grand opening.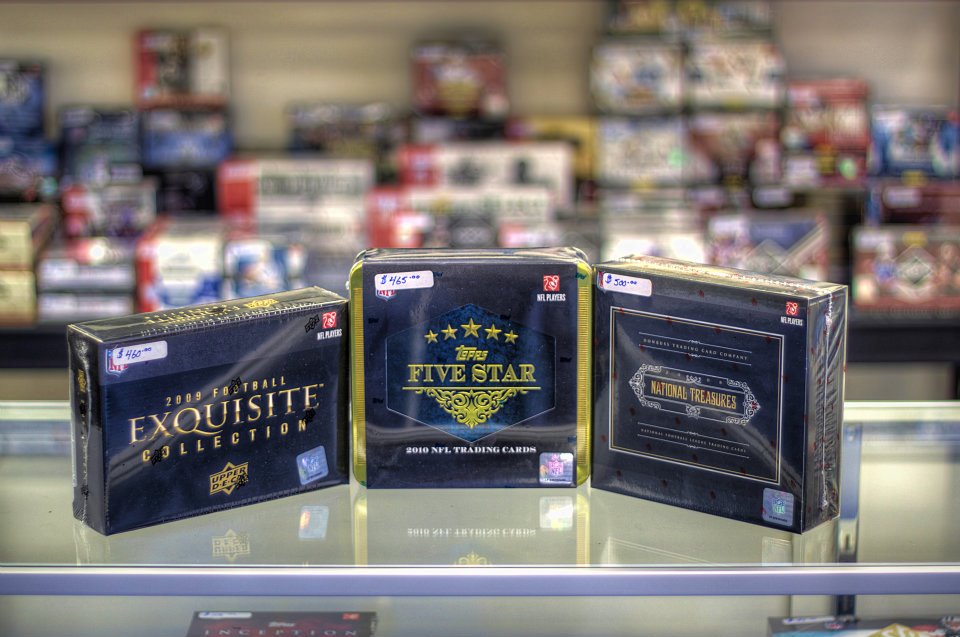 Q: You've been around as Blowout for years now, what has prompted your move toward having a retail storefront?
Over the years, as the Blowout Cards customer-base and online community has grown, so have the requests from our local customers to be able to pick up their online orders.  The Maryland-D.C.-Virginia area is saturated with so many hardcore card collectors and many were clamoring for us to open a retail store.  Fans of our online store wanted to buy from our vast selection of boxes and cases, but were really asking to be able to shop from us at a physical location. When we received such overwhelming requests, it was something that our team could not ignore and here we are today.
Q: Do you feel that having a store in conjunction with a strong online presence is beneficial – and also good for the hobby?
As many of our customers already know, nobody does promotions like the Blowout Cards Team. [Editor's note: See their gold bar giveaway here.] We pride ourselves on being at the forefront of the social networking and online-community trends that are taking over the hobby. Our team is always looking for new ways to invigorate and capture the attention of the Blowout Cards Forum Community and the entire hobby as a whole.  We have some very creative minds here on our team and, in the past, we've felt limited in the sense that we had to run all of our promotions online through our forums.  With the opening of The Fantastic Store, we will now be able to engage our online community and also the entire hobby through the airing of live, in-store promotions that will broadcast over the Internet.  Blowout Cards will be coming to your living room live and in HD.
Q: We often hear about the challenges of owning a shop. Are you starting to see some of them? Do you have ways to combat them that might help others?
Owning any business is challenging and this is true whether you are running a small mom-and-pop shop or a large, online presence.  Our core principles here have always been the same: hard work, honesty, and knowing our customers.  With The Fantastic Store, we will be bringing along the same thought-process that we employ with our online site, BlowoutCards.com.  We always want to learn what our customers want, and do what we have to do to bring it to them.  With our online site, we get to know what customers want when we receive online requests via email and also by analyzing sales and market trends.  Through the store, interaction will be on a friendlier level as we will be able to talk with our customers and engage them in person.  I'm excited!
Q: Does your store have any advantages that others might not have? Can we expect online prices at retail?
Our store will be a miniature version of our Blowout Cards warehouse.  Customers at The Fantastic Store will have unprecedented access to a huge range of products that any hobby shop would envy.  As we touched upon earlier, our marketing team will also be working closely with The Fantastic Store to bring the full-on Blowout Cards experience to our retail customers.
Q: What kinds of products will your store have? Does any of that create any challenges for you in terms of what you need to pursue on the market?
The Fantastic Store will carry an extensive line of sports, gaming and entertainment cards as well as all of the supplies any collector would need to protect their collections.  Our purchasing team is always on the lookout for the next hot items and are excited to expand into other product lines outside of trading cards. Our team just returned from the International Toy Fair in New York City last week.  We are now currently in the process of opening accounts with several manufacturers to enhance our online and retail store offerings.  But in case you are wondering, we are fully aware who we are as a company and trading cards will always be at the core of what we do.