One T206 Wagner Sells, Another For Sale
A 1909-11 T206 Wagner Authentic tops half-million dollars in Heritage auction while Mile High's current "The Event" features a T206 Wagner graded PSA 2 Good
Oh, the power of The Wagner.
While it's doubtful that whoever trimmed the borders off this T206 Honus Wagner card knew the damage that he or she was doing at the time, it still didn't stop this PSA Authentic example of the world's most famous baseball card from topping a half-million dollars in auction.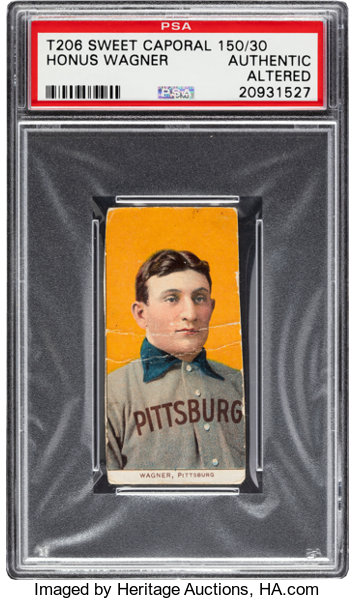 This Wagner, part of Heritage Auctions' David Hall T206 Collection that closed September 19, sold for $540,000 (including buyer's premium) – a record for a T206 Wagner in PSA Authentic form. The previous high for an Authentic was $420,000 paid in auction last December.
"That's really amazing," said Chris Ivy, Director of Heritage Sports.
The Wagner was part of the second installment of the two-part David Hall T206 Collection auction that featured some of the finest examples of one of the industry's most popular sets of any era.
"The T206 cards are just red hot," Ivy told Beckett Vintage Collector.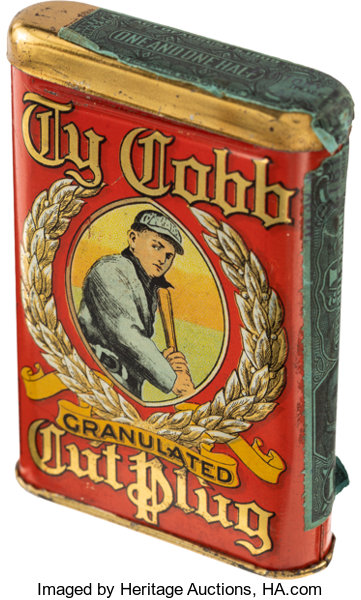 Fresh Cobb
Also in the auction, Ty Cobb Tobacco tin in exceptional condition that had been on display at the National Sports Collectors Convention in late July, sold for $144,000. The tin did not show the usual rusting that mar other surviving tins.
Among the other notable sales:
• 1909-11 T206 Ty Cobb red portrait with Ty Cobb back PSA Good 2 – $156,000
• 1909-11 T206 Bill O'Hara St. Louis Nat'l Polar Bear back PSA NM 7 – $96,000
• 1909-11 T206 Ty Cobb red portrait Polar Bear back PSA NM-MT 8 – $87,000
• 1909-11 T206 Hooks Wiltse portrait with cap Uzit back PSA NM-Mt 8 – $43,200
Wag on
Another T206 Wagner – and there are believed to be less than 100 in existence – is currently up for bid in Mile High Card Company's "The Event" auction that closes October 10.
That Wagner, graded PSA 2 Good, had already reached $815,000 via 25 bids with more than two weeks left in the auction.
Mile's High's "The Event" auction also includes a 1909-11 T206 Ty Cobb red portrait with a Ty Cobb back graded PSA 4.5 VG-EX, from the famous Lucky 7 find. With two weeks and a day remaining in auction, the card was at $392,000.
An extremely rare 1916 Babe Ruth RC – so rare that it's the only known example to exist – is gaining a lot of attention in "The Event" auction. The 1916 Holmes to Homes Bread card of Ruth graded SGC 1 PR had reached $112,939 with two weeks and a day still remaining in the auction.