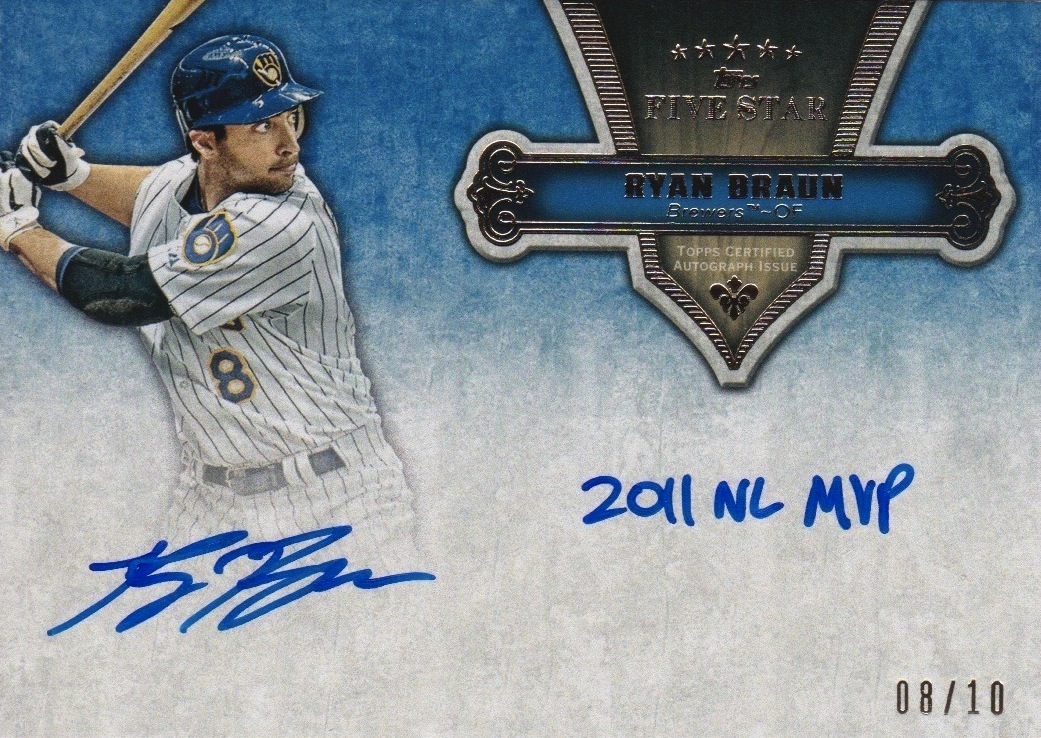 By Chris Olds | Beckett Baseball Editor | Commentary
Major League Baseball suspended former National League MVP Ryan Braun for the remainder of the season Monday for his ties to the Biogenesis investigation.
It means one thing for his baseball cards … bad news.
That shouldn't be a shock to anyone who has collected him since his failed drug test in late 2011 that resulted in a suspension that was overturned on appeal. At that time, Braun claimed to have been the "victim of a flawed process" and alleged misconduct in the handling of his samples by the courier.
On Monday, Braun issued a statement remarkably different than his previous story.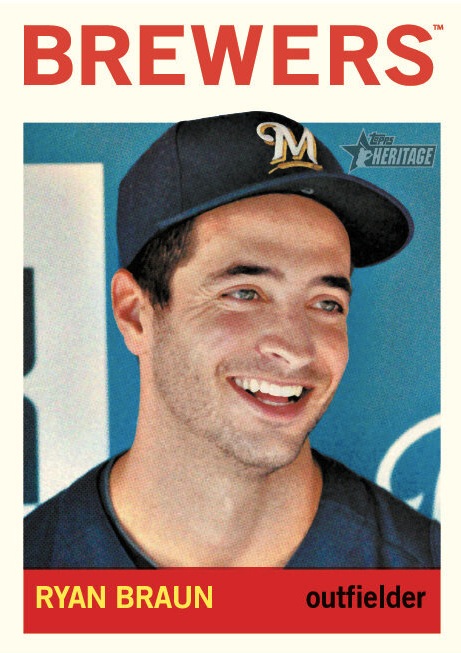 "As I have acknowledged in the past, I am not perfect. I realize now that I have made some mistakes," he said. "I am willing to accept the consequences of those actions. This situation has taken a toll on me and my entire family, and it is has been a distraction to my teammates and the Brewers organization.
"I am very grateful for the support I have received from players, ownership and the fans in Milwaukee and around the country. Finally, I wish to apologize to anyone I may have disappointed – all of the baseball fans especially those in Milwaukee, the great Brewers organization, and my teammates. I am glad to have this matter behind me once and for all, and I cannot wait to get back to the game I love."
The five-time All-Star and seven-season MLB veteran has hit .312 in his career with 211 home runs and 681 RBI, all with Milwaukee.
As for his collectibles (checklist and OPG), he appears on 3,425 cards valued at more than $28,654.65. Among them are 730 certified autographs and 992 game-used memorabilia cards but just five Rookie Cards from the 2005 season. All of them have, undoubtedly, drawn less interest since his previous PED entanglements and will now likely suffer even more.
Braun's most-expensive Rookie Card is his 2005 Bowman Chrome Draft card, a certified autograph that typically sells for $150 or less. His cheapest RCs can be found in the 2005 Bowman Heritage and Topps Update sets and can be had for $6 or less.
It's not a stretch to think that the only the most dedicated of Brewers fans would be interested in Braun's cards at this point — and whether he has a long-term future with the Brewers would be another story. The lessons of past strong performances coupled with controversies, denials and ultimate mea culpas should tell you what's in store for his cardboard.
We've seen it time and time again — and something tells me that we'll see it again.
But even then — here's looking at you A-Rod — the cardboard results will be the same.
That's a sad thing for fans and collectors.
Chris Olds is the editor of Beckett Baseball and Beckett Sports Card Monthly magazines. Have a comment, question or idea? Send an email to him at colds@beckett.com. Follow him on Twitter by clicking here.
—
Loading ...
—
Loading ...
—
Loading ...
—
Loading ...
—
Loading ...
—
Loading ...