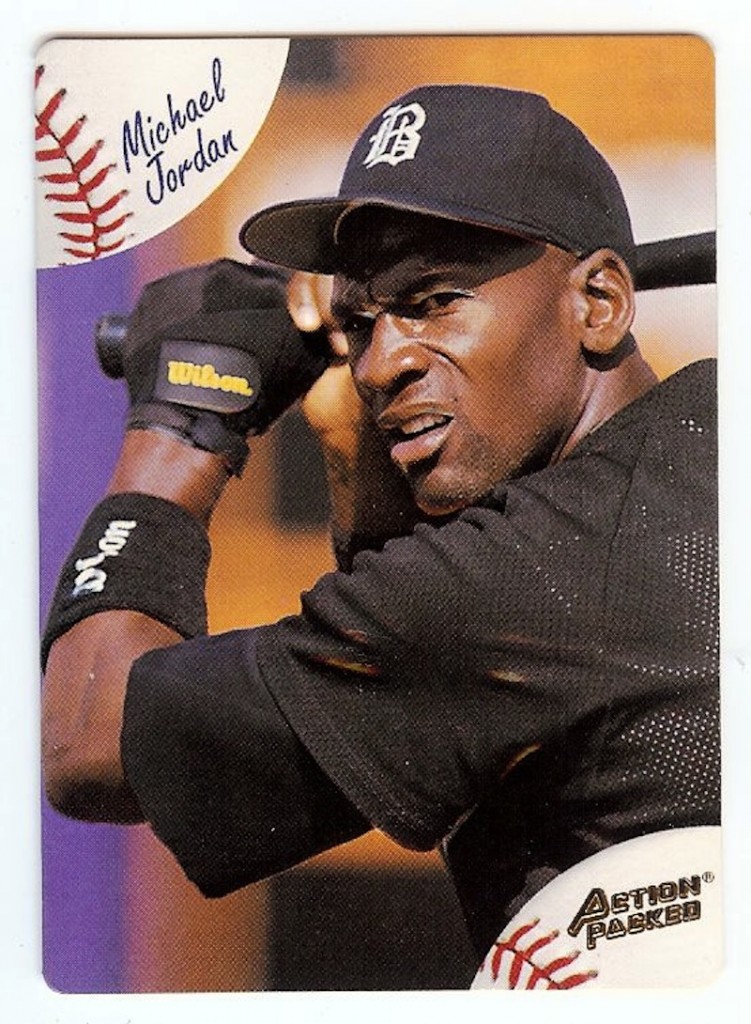 By Chris Olds | Beckett Sports Card Monthly Editor | Commentary
Countless brands have come and gone and returned through the years as today's manufacturers revisit past releases hoping a look back will spark a new trend. After all, it's worked pretty well since Topps launched its Heritage line and the other retro brands that followed in 2001.
But there's one brand from the past that just doesn't seem to be on the manufacturing radar for some reason (probably cost) but it's one that's simple and one that takes me back to the past easily. It's also a brand that had quite a run with releases in the four major sports as well as NASCAR and even pro wrestling from 1988 to 1997 before ultimately vanishing for good save for one early 2000s blip on the collecting radar.
It's Action Packed.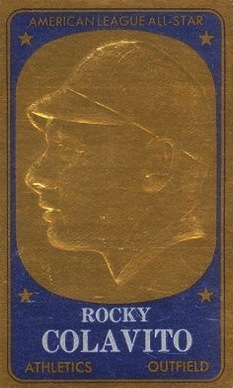 The simple idea of sports cards you can feel — embossed cardboard — goes back decades. In 1965, for example, Topps issued an insert set where baseball players' profiles were made of embossed foil. Twenty years later, in 1985, it again tried embossed plastic for its oversized Topps 3-D baseball release, and a decade after that tried it again on cardboard as a standalone card brand that floundered. Since then, card sets have come and gone with embossing — experiments that just didn't seem to stand up over time. (Remember the  1997-98 Ultra Heir to the Throne basketball insert set? A classic, but it didn't last.)
But for me, a kid who started collecting in the late-1980s, there's one kind of simple card that still stands out among all the autographs, the memorabilia cards, the booklets and other creations of today. It stands out because, except for three insert sets back in 2002, we've ultimately seen nothing like it when it comes to simplicity in the last 16 years even though we've seen the returns of the diecuts and brands from other years. It's simply embossing, and there's only one kind of embossed cards — that's Action Packed.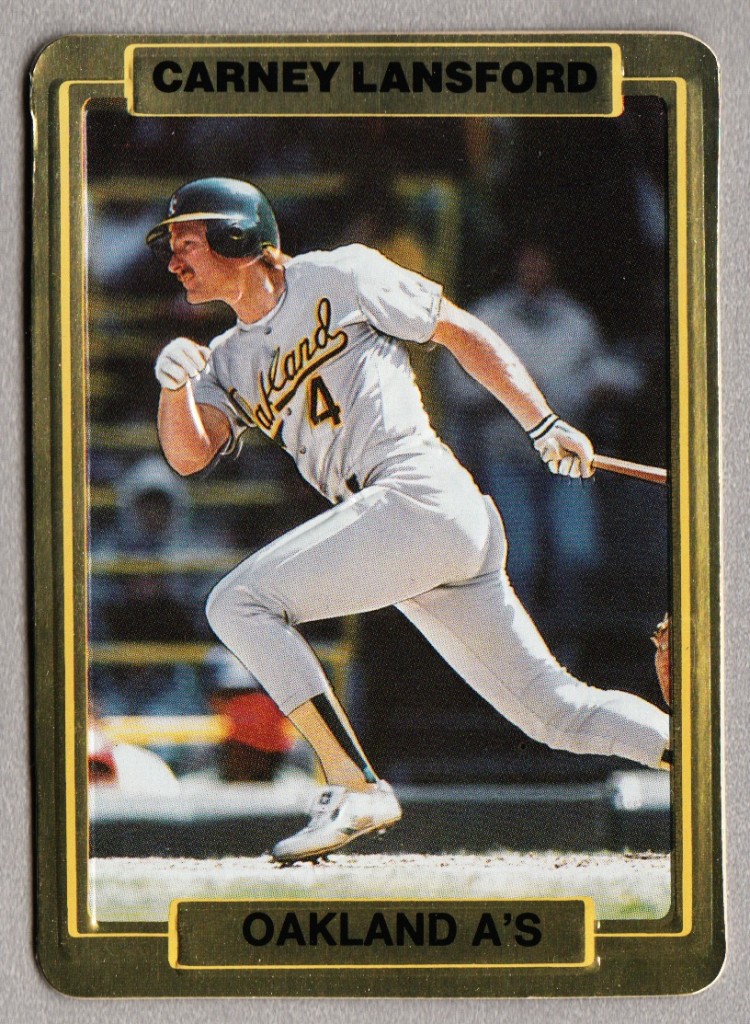 The earliest AP set in the Beckett database is from 1988 — a six-card Action Packed Test set that includes just six MLB players — Wade Boggs, Carney Lansford, Andre Dawson, Dwight Gooden, Don Mattingly and Ozzie Smith. It's a set that carries a familiar foil-heavy look to those who remember Action Packed at its more widespread NFL arrival the following year but with card backs that are oddly reminiscent of 1988 Score baseball cards. Ultimately, MLB did not grant AP a card license, so it tried the NHL with a four-card set the following year. That also was denied but it's a pricey set today at $350 for four cards. In 1989, the company issued a basic NFL set with more the following year and the rest, as they say, was history.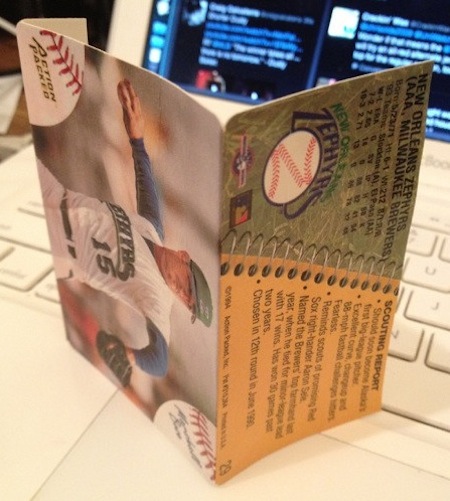 Making these embossed cards isn't simple — a card is printed, crimped, folded and then glued shut (a pulled-apart common is seen at left, click for a closer view). That, alone, is perhaps why we have not seen the brand revisited. As a former property of Pinnacle, Action Packed should fall under the Panini America umbrella of brands these days, though it's not been touched since 2002 Leaf Rookies and Stars included three no-frills 20-card sets of NFL players as inserts.
Check out eBay and you'll see even more remnants of Action Packed with test sheets of cards that were never issued among the offerings. (Uncut sheets of cards that aren't even cataloged? It makes me want to jump right in — except I need some of the 1989 prices, not those.)
But what makes Action Packed memorable to me? A couple of its innovations, though I'll be the first to say others could have done it first, particularly if you include non-sports. First? Gold cards. One in every 100 or so packs of Action Packed in some past years included cards with 24-karat gold leaf applied to its surface. They're not pricey cards at all these days for the most part, but they simply felt special — and different — from other brands around them at the time. While some collectors were busy pulling autographs in 1991 Pro Line football, for example, I pulled a Todd Marinovich 24K Gold Rookie Card parallel — a card that shocked me as it sold for as much as $175 in those days. That's an astronomical sum back then. I still have it — somewhere — though its luster is certainly not the same as it was back then, something that mirrors its price.
Another past inclusion of note? Diamond-embedded cards. In its 1994 Minor League set, AP included baseball cards that could be exchanged for cards with a diamond piece embedded into the card. It's been done since, but it seems to stand out among the cards of that time — or basically ahead of its time just like the gold cards.
But those aren't even the biggest highlights in my mind.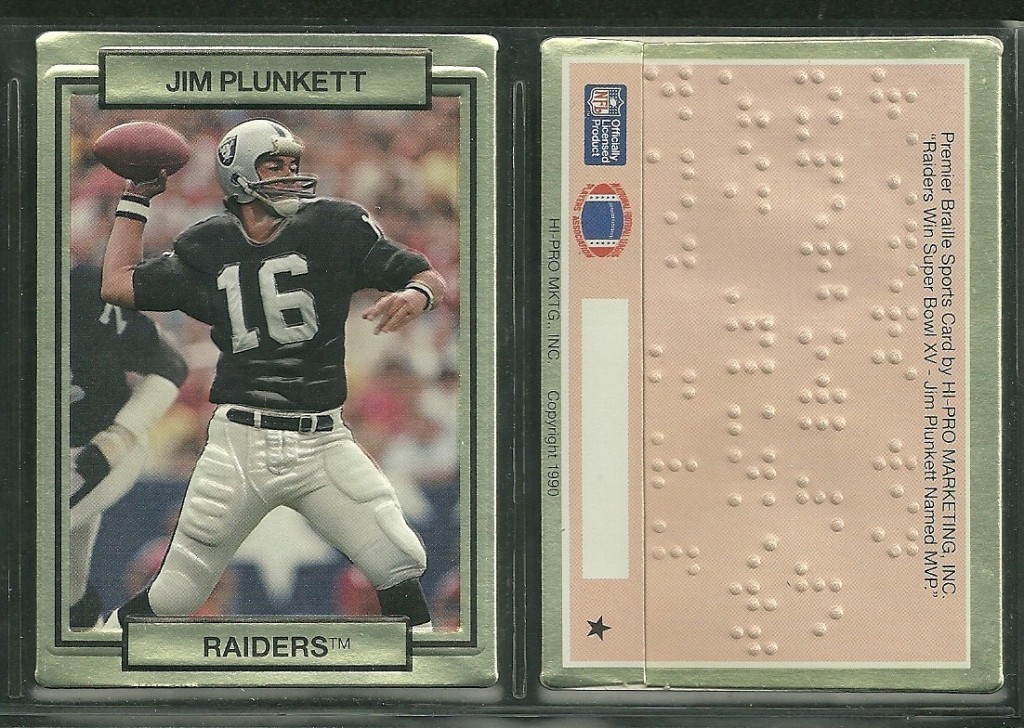 Other memorable inclusions from those years? "Neon" Deion Sanders — his 1991 card was released with an added nickname and neon orange foil instead of gold foil. … Action Packed made just two wrestling sets — and in them, besides gold cards, were autographs from "Macho Man" Randy Savage and The Undertaker — legends who each have just two certified autographed cards in existence. … In 1993, AP released Hall of Famer and old-timer's baseball sets, with one card showcasing Abbott & Costello of "Who's on First?" fame. (That's an unusual inclusion besides the gold and a likely first.) … Golfer John Daly among the NFL All-Madden guys, who got their own card set … BOOM! … Action Packed's notables didn't stop there as a big, big inclusion from the past in its basketball sets was the autograph of Boston Celtics legend Bill Russell, a notorious non-signer in those days, signed just 500 cards for its 1995 Hall of Fame product, a set that also included Bob Cousy, Dean Smith, John Wooden, Bobby Knight, Rick Barry and even women's star Carol Blazejowski. … And then, naturally, since we're looking at embossing, there were braille cards in a few products — a move to help collecting be a part of even more peoples' lives — and who could forget Action Packed Mammoth, cards that were roughly nine times the size of standard cards and also embossed.
Some of these highlights remain memorable hits. Some are perhaps memorable misses to some of you. But they are all part of what makes up Action Packed's history and I'm a bit of a fan.
Maybe it's just me, but the all-hits, all-the-time mentality of today's hobby might be open to some Action Packed-style enhancements — perhaps some autograph and memorabilia cards of today could use some of the simpler touches from way back when to make them feel a tad more special? Maybe it would work, maybe it wouldn't — but I can't help but wonder given all those highlights from less than a decade of making cardboard.
Chris Olds is the editor of Beckett Baseball and Beckett Sports Card Monthly magazines. Have a comment, question or idea? Send an email to him at colds@beckett.com. Follow him on Twitter by clicking here.
—
Loading ...