One Sheet Collections: Top 2021-22 MLB Free Agents
For many, nostalgia remains the driving force behind baseball card collecting, and that's how we arrived at the idea of One-Sheet Collections.
It's a simple concept with infinite possibilities.
Take a single nine-pocket sheet and a reasonable $100 budget, and build a nine-card collection with a unifying theme.
The focus this time was on the upcoming free-agent class, which is headlined by a number of top-tier shortstops, a pair of former NL MVPs, and a future Hall of Fame pitcher.
Using the Top 50 free agents list from MLB Trade Rumors, we selected one Rookie Card from each of the top nine players in those rankings to build out a collection of this offseason's top free-agent targets.
Enjoy!
Pocket 1: 2015 Bowman Chrome #110 Carlos Correa RC ($10)
Despite battling some injuries, Correa has still piled up 34.1 WAR through his age-26 season, and now he hits the open market poised to cash in with a mega deal. He posted a career-high 7.2 WAR in 2021 and won a Gold Glove on top of his impressive power production.
The No. 1 overall pick in the 2012 draft and the AL Rookie of the Year in 2015, his Rookie Cards are scattered across 2015 products. The priciest of the bunch aside from a few auto/relic cards is his Topps Chrome SP which has a high book value of $50.
Buy on: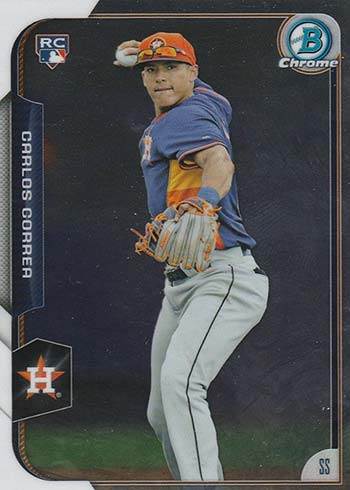 Pocket 2: 2016 Topps Chrome #150 Corey Seager RC ($20)
The 2020 NLCS and World Series MVP, Seager missed a significant chunk of 2021 with a fractured hand, but he still hit .306/.394/.521 with 22 doubles, 16 home runs and 57 RBI with 3.7 WAR in 95 games.
The 2016 NL Rookie of the Year was featured in a wide variety of 2016 products after receiving a September call-up the year before. He has 38 different Rookie Cards in total, including 14 with a print run of less than 100.
Buy on: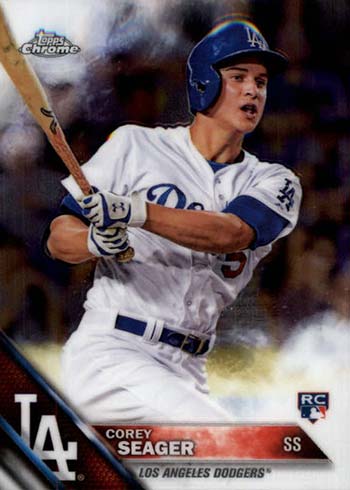 Pocket 3: 2011 Topps Heritage #76 Freddie Freeman RC ($15)
It's almost impossible to imagine Freeman in any other uniform, especially after he capped off his contract year with a World Series title. The 2020 NL MVP is undeniably one of the game's elite players, and he hit .300/.393/.503 with 31 home runs in 2021.
After a 20-game debut in 2010, he was in the Bowman and Topps flagship releases. He has 14 Rookie Cards in total, and the Topps Heritage is a great entry-level rookie with a sharp look modeled after the 1962 Topps design.
Buy on: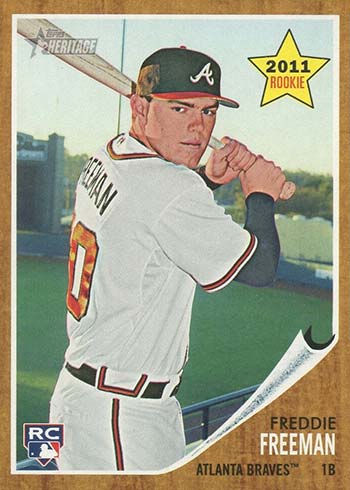 Pocket 4: 2015 Bowman Chrome #200 Kris Bryant RC ($10)
Traded to the San Francisco Giants at midseason, Bryant displayed his valuable mix of power and defensive versatility once again in 2021. The 2016 NL MVP posted a 124 OPS+ with 32 doubles, 25 home runs and 3.3 WAR in 144 games.
Despite not debuting until shortly after the start of the 2015 season, he made his way into a wide array of 2015 products, including the Topps flagship set and Bowman Chrome.
Buy on: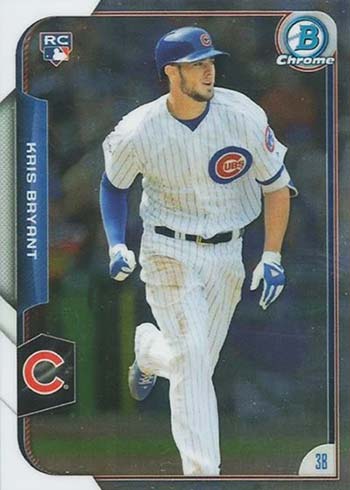 Pocket 5: 2013 Bowman Chrome #181 Kevin Gausman RC ($3)
The No. 4 overall pick and first pitcher taken in the 2012 draft, Gausman made his MLB debut the following year. He had some ups and downs early in his career, but the development of his splitter into a go-to strikeout pitch has helped take his game to another level. The 30-year-old was 14-6 with a 2.81 ERA and 227 strikeouts in 192 innings in 2021.
Like most pitchers, his cards are extremely affordable. He has 14 different Rookie Cards, including a Topps Chrome and horizontal Topps Update, but we opted for his Bowman Chrome RC in this collection.
Buy on: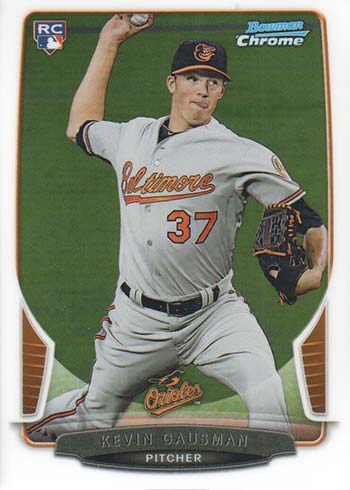 Pocket 6: 2014 Topps Chrome #43 Marcus Semien RC ($10)
A sixth-round pick by the White Sox in 2011, Semien was traded to Oakland in the six-player deal that brought Jeff Samardzija to the South Siders prior to 2015. He finished third in AL MVP voting in 2019, and after a down year last year, rebounded with a 133 OPS+ and 45 home runs on a one-year deal with the Blue Jays.
Semien debuted as a September call-up in 2013, earning him a spot in most 2014 releases, including the Bowman and Topps base sets. He has 15 total Rookie Cards.
Buy on: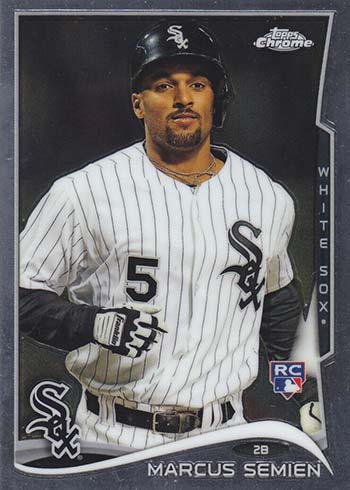 Pocket 7: 2014 Topps Update #US284 Robbie Ray RC ($10)
A year after getting knocked around to the tune of a 6.62 ERA with 45 walks in 51.2 innings in 2020, Ray signed a one-year, $8 million deal to return to the Blue Jays. The 30-year-old ended up leading the AL in ERA (2.84), WHIP (1.05), strikeouts (248) and innings pitched (193.1), though he was snubbed from the All-Star team.
He has Rookie Cards in 2014 Panini Classics and Panini National Treasures, and he made it into the 2014 Topps Update set after pitching 28.2 innings in his big league debut.
Buy on: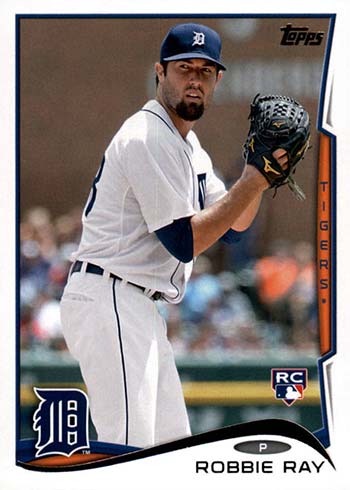 Pocket 8: 2016 Topps Chrome #45 Trevor Story RC ($5)
One of baseball's best power/speed threats, Story had consecutive 30-homer, 20-steal seasons in 2018 and 2019 while eclipsing 6 WAR both years. He didn't quite produce at that level in his contract year, but he finished strong and should have no trouble securing a nine-figure payday thanks to his age and dynamic all-around skillset.
He broke camp as the Rockies everyday shortstop in 2016, and he has a Bowman Chrome, Topps Chrome and Topps Update rookie among his 25 different Rookie Cards.
Buy on: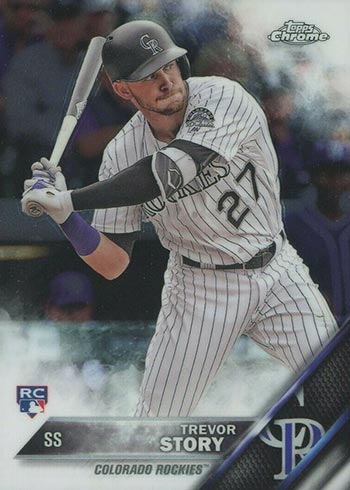 Pocket 9: 2008 Stadium Club #140 Max Scherzer RC ($15)
A future Hall of Famer and one of the greatest pitchers of his generation, Scherzer showed no signs of slowing down in his age-36 season. He went 15-4 with a 2.46 ERA, 0.86 WHIP and 236 strikeouts in 179.1 innings, and he was lights out following a deadline deal that sent him to the Dodgers.

His Topps Update rookie carries a $150 price tag, but there are other more reasonably priced options among his 18 Rookie Cards. The Stadium Club rookie we chose for the collection also has an SP variation that is numbered to 999. 
Buy on: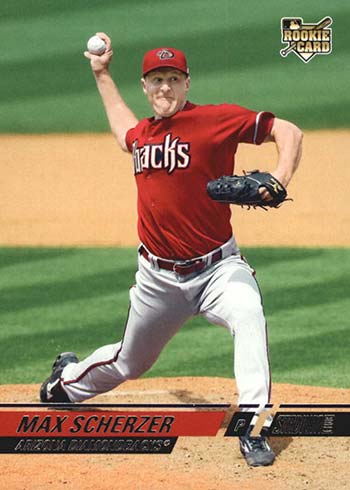 Total: $98