One-Sheet Collections: Disappointing MLB Rookie of the Year Winners
When you click on links to various merchants on this site, like eBay, and make a purchase, this can result in this site earning a commission.
For many, nostalgia remains the driving force behind baseball card collecting, and that's how we arrived at the idea of One-Sheet Collections.
It's a simple concept with infinite possibilities.
Take a single nine-pocket sheet and a reasonable $50 budget, and build a nine-card collection with a unifying theme.
This time around, we focused on some cautionary tales.
Rookie cards have always been a driving force in the sports card industry, and a player's stock always soars during a debut that ends in Rookie of the Year honors. However, a standout rookie season is no guarantee of future stardom.
With that in mind, what follows is a look back at nine Rookie of the Year winners from the last 40 years who failed to parlay their award-winning season into long-term success.
Enjoy!
Pocket 1: Joe Charboneau, 1980 AL ROY
Card: 1981 Topps #13 Joe Charboneau RC
Beckett Value: $1.50
Buy on:
A knee injury to veteran slugger Andre Thornton prior to the 1980 season opened the door for Joe Charboneau to break camp with a starting spot in the Cleveland outfield, and he responded by hitting .289/.358/.488 with 23 home runs and 87 RBI.
Between a back injury that required surgery, a trip to the minors amid sophomore struggles, and the 1981 strike, he played just 70 more games at the MLB level before his promising career was over at the age of 26.
His first cards didn't come out until after he won Rookie of the Year honors, and they were a hot commodity in their day.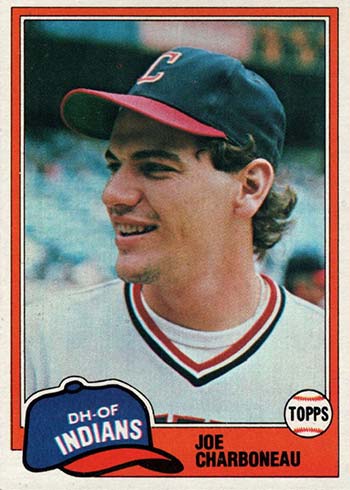 Pocket 2: Jerome Walton, 1989 NL ROY
Card: 1989 Upper Deck #765 Jerome Walton RC
Beckett Value: $0.50
Buy on:
A second-round pick in 1986, Jerome Walton broke into the majors with a 93-win Chicago Cubs team that won the NL East title in 1989.
He hit .293 with 24 steals and 64 runs scored in 114 games while serving as the team's primary leadoff hitter, beating out teammate Dwight Smith for NL Rookie of the Year.
His average dipped to .263 the following year and .219 in 1991, and he played more than 100 games just one more time in his remaining seven MLB seasons. He wrapped up his career with 3.7 WAR and a 92 OPS+ in 598 games.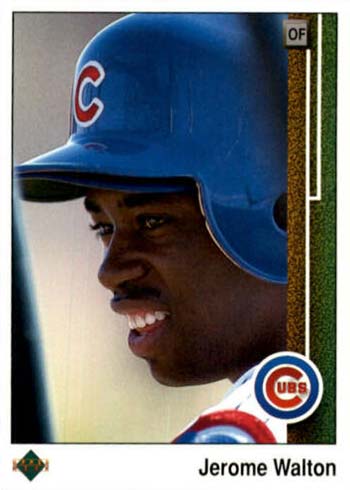 Pocket 3: Pat Listach, 1992 AL ROY
Card: 1992 Bowman #526 Pat Listach RC
Beckett Value: $1
Buy on:
Pat Listach hit .290 with a .352 on-base percentage, 54 steals and 93 runs scored for a 92-win Milwaukee Brewers team in 1992, edging out fellow speedster Kenny Lofton for AL Rookie of the Year.
A knee injury sapped Listach of his speed the following year and he was never the same. He hit .231/.299/.290 in 354 games in five subsequent seasons before hanging up his spikes.
He had nine different Rookie Cards, including inclusions in the Fleer Update, Score Rookie/Traded and Topps Traded sets, but his 1992 Bowman rookie gets the nod for our collection.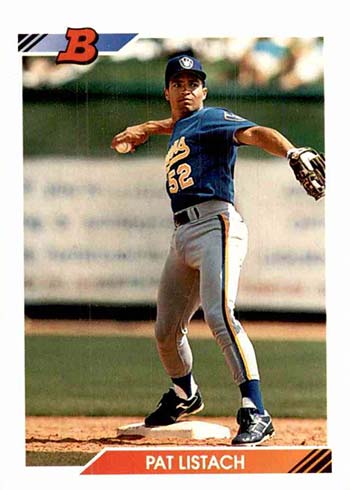 Pocket 4: Bob Hamelin, 1994 AL ROY
Card: 1990 Upper Deck #45 Bob Hamelin RC
Beckett Value: $0.25
Buy on:
As a burly, bespectacled, 26-year-old rookie in 1994, Bob Hamelin hit .282/.388/.599 for a 147 OPS+ with 25 doubles, 24 home runs and 65 RBI in 101 games.
That was good enough to earn him 25 of 28 first-place votes in 1994 AL Rookie of the Year balloting, giving him a decisive balloting victory over another young slugger named Manny Ramirez.
Injuries limited Hamelin to 161 total games the next two seasons, and then he joined the Detroit Tigers in free agency. He ended up playing just six MLB seasons, posting a 97 OPS+ in the years following his stellar rookie performance.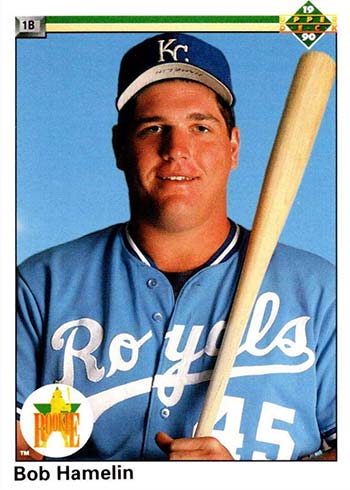 Pocket 5: Marty Cordova, 1995 AL ROY
Card: 1993 Bowman #345 Marty Cordova FOIL RC
Beckett Value: $0.50
Buy on:
Marty Cordova hit .341/.431/.589 with 31 doubles, 28 home runs and 131 RBI at High-A in 1992, and that earned him inclusion in the 1993 Bowman set the following year.
He didn't make his MLB debut until 1995, but he proved worth the wait, posting a 115 OPS+ with 27 doubles, 24 home runs and 20 steals to narrowly edge out Garret Anderson for AL Rookie of the Year.
That briefly made his lone Rookie Card hobby relevant, but he never took the next step toward stardom and went on to post a 104 OPS+ and 7.7 WAR in nine seasons.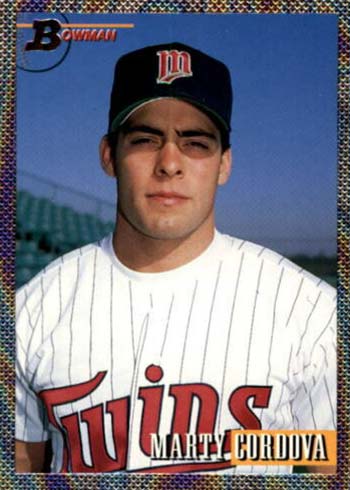 Pocket 6: Angel Berroa, 2003 AL ROY
Card: 2001 Bowman Draft #BDP14 Angel Berroa RC
Beckett Value: $0.60
Buy on:
In an AL rookie class that included slugger Mark Teixeira, hyped outfielder Rocco Baldelli and Japanese League superstar Hideki Matsui, Kansas City Royals shortstop Angel Berrow emerged as the surprise AL Rookie of the Year winner.
He hit .287/.338/.451 with 28 doubles, 17 home runs, 73 RBI, 92 runs scored and 21 steals in 158 games, looking very much like a budding star in the process. He spent three more seasons as the starting shortstop in KC, but hit just .249/.291/.353 with -2.3 WAR over the final six seasons of his career.
He has eight different Rookie Cards, including an autographed one in the 2001 Leaf Limited set, but we stuck with his basic Bowman Draft rookie for this collection.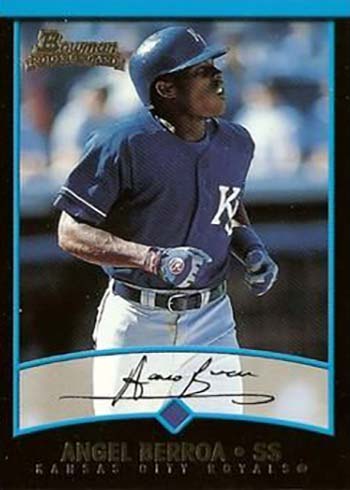 Pocket 7: Bobby Crosby, 2004 AL ROY
Card: 2001 Bowman Draft #BDP88 Bobby Crosby RC
Beckett Value: $4
Buy on:
Bobby Crosby was the No. 25 overall pick in the 2001 draft, and he was tasked with replacing the departed Miguel Tejada at shortstop during the 2004 season.
He hit .239 and struck out 141 times in 151 games, but his 34 doubles, 22 home runs and solid defense were enough to earn him the AL Rookie of the Year nod over Chicago White Sox reliever Shingo Takatsu. The A's gave him a five-year, $12.75 million extension following his rookie season, but his limited on-base ability and a handful of injuries kept him from taking the next step.
The 2001 Bowman Draft card is his only Rookie, and it fetched a pretty penny at the peak of his Rookie of the Year run.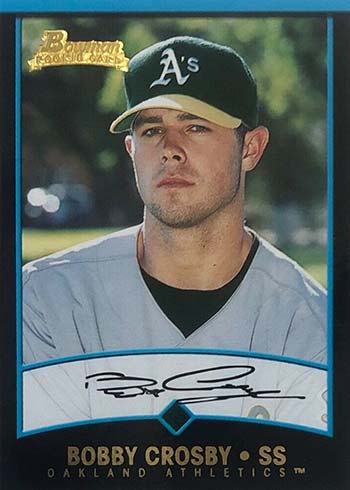 Pocket 8: Chris Coghlan, 2009 NL ROY
Card: 2009 Topps Update #UH114 Chris Coghlan RC
Beckett Value: $2.50
Buy on:
With Dontrelle Willis and Hanley Ramirez having already won the award earlier in the decade, Chris Coghlan gave the Florida Marlins their third NL Rookie of the Year during the 2000s.
He hit .321/.390/.460 with 46 extra-base hits to finish sixth in the NL in batting average and beat out Philadelphia Phillies lefty J.A. Happ in the balloting. A torn meniscus in his left knee cut his sophomore season short, and injuries piled up from there. He popped back up as a solid contributor for the Chicago Cubs in 2015, but never regained his rookie form.
Despite being a first-round pick in 2006, he was featured in products until 2009 when he had seven different Rookie Cards.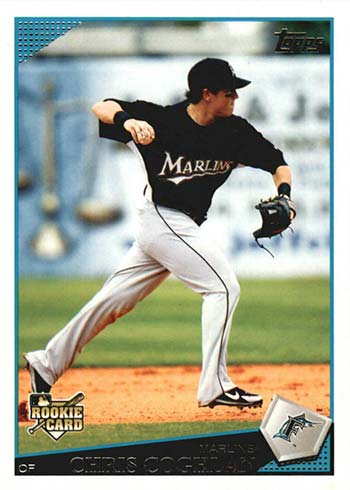 Pocket 9: Michael Fulmer, 2016 AL ROY
Card: 2016 Bowman Chrome #41 Michael Fulmer RC
Beckett Value: $1.50
Buy on:
There's still time for Michael Fulmer to right the ship and pitch his way out of inclusion in this collection, but the recent returns have not been promising.
Acquired from the New York Mets in the Yoenis Cespedes blockbuster at the 2015 deadline, Fulmer debuted the following year and went 11-7 with a 3.06 ERA in 159 innings to beat out Gary Sanchez for AL Rookie of the Year.
He was an All-Star the following year, but injuries and ineffectiveness have followed. He's gone just 3-14 with a 5.40 ERA in 34 starts the past three seasons, missing all of 2019 recovering from Tommy John surgery. He'll be just 28 years old on Opening Day, so there's still time.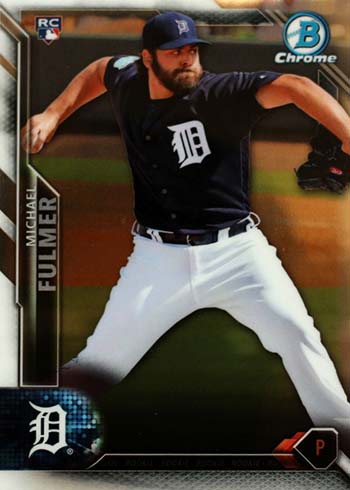 Total Beckett Value: $12.35