For many, nostalgia remains the driving force behind baseball card collecting, and that's how I arrived at the idea of One-Sheet Collections.
It's a simple concept with infinite possibilities.
Take a single nine-pocket sheet and a reasonable $50 budget, and build a nine-card collection with a unifying theme.
For the first edition of this series, we turned our attention to a team that many consider to be among the best in baseball history. The 1998 New York Yankees won 114 games during the regular season and steamrolled through the playoffs, sweeping the San Diego Padres in the World Series.
The pitching staff was solid, but it was a stacked lineup that paced the majors with 965 runs scored that was the driving force behind the team's success.
In honor of that vaunted lineup, our first One-Sheet Collection will focus on the rookie card of each player who was penciled into the Yankees' starting lineup for Game 1 of the 1998 World Series.
Enjoy!
Pocket 1: 2B Chuck Knoblauch
Card: 1990 Score Chuck Knoblauch RC #672
Beckett Value: $0.40
Buy on:
Knoblauch had a terrific seven-year run with the Minnesota Twins before joining the Yankees prior to the 1998 season. He was acquired for a package of four prospects that included shortstop Christian Guzman and left-hander Eric Milton.
Despite being the No. 25 overall pick in the 1989 draft, he only has two Rookie Cards. His other is part of a boring looking 1990 Bowman set, so this was an easy choice.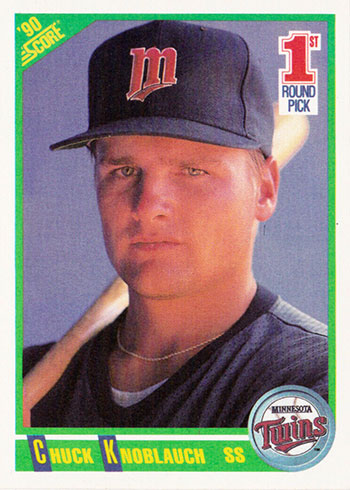 Pocket 2: SS Derek Jeter
Card: 1993 Topps Derek Jeter RC #98
Beckett Value: $25
Buy on:
Two years after winning AL Rookie of the Year, Jeter earned his first All-Star selection in 1998. He led the AL in runs scored (124) and hit .324/.384/.481 with 19 home runs, 84 RBI and 30 steals to finish third in AL MVP voting.
His 1993 SP Rookie Card blows past our budget, so we'll stick with the iconic 1993 Topps release. He also has Rookie Cards in Bowman, Pinnacle, Score, Select, Stadium Club Murphy and Upper Deck.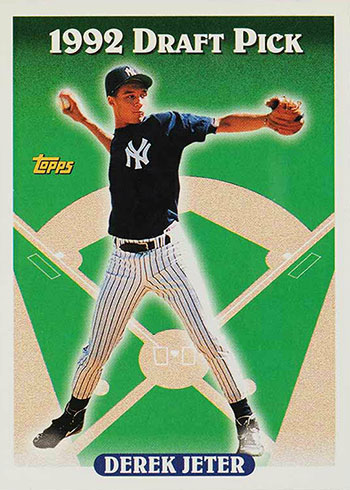 Pocket 3: RF Paul O'Neill
Card: 1986 Donruss Paul O'Neill RC #37
Beckett Value: $4
Buy on:
An All-Star for the fifth and final time during his age-35 season in 1998, O'Neill hit .317/.372/.510 with 40 doubles, 24 home runs and 116 RBI.
A fourth-round pick in 1981, he didn't appear in products until 1986, and he only has one other Rookie Card in the Fleer set. He shares that one with Kal Daniels, so we opted for the solo action shot in the Donruss release.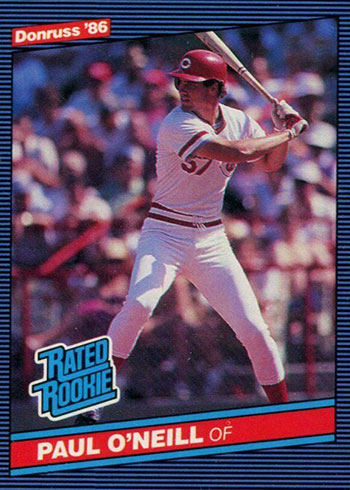 Pocket 4: CF Bernie Williams
Card: 1990 Donruss Bernie Williams RC #689
Beckett Value: $1.50
Buy on:
Williams won the AL batting title in 1998, hitting .339/.422/.575 with 26 home runs and 97 RBI. He finished seventh in AL MVP voting and won his second of four career Gold Glove Awards, showcasing his impressive two-way ability.
He is also featured in the 1990 Bowman, Score and Topps sets, all of which carry a similar price tag. The above action shot from Donruss gets my vote for his most visually appealing Rookie Card.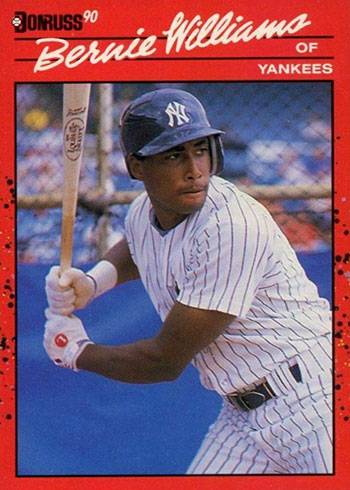 Pocket 5: DH Chili Davis
Card: 1982 Topps Chili Davis RC #171
Beckett Value: $1.50
Buy on:
Davis was 38-years old and entering his 18th MLB campaign when he signed with the Yankees prior to the 1998 season. Ankle surgery sidelined him from early April until the middle of August, but he finished strong to secure DH duties during the postseason.
His only Rookie Card comes alongside Bob Brenly and Bob Tufts on the San Francisco Giants "Future Stars" card in 1982 Topps. He was given a solo card in the 1982 Topps Traded release, but that one doesn't qualify as a true Rookie Card.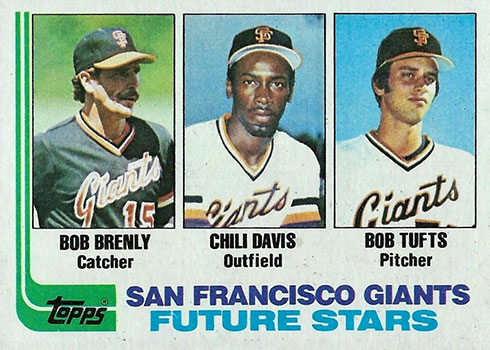 Pocket 6: 1B Tino Martinez
Card: 1988 Topps Traded Tino Martinez XRC #66T
Beckett Value: $3
Buy on:
Despite failing to match the 44-homer, 141-RBI performance he had put together the previous season, Martinez still led the Yankees in home runs (28) and RBI (123) in 1998. He was 5-for-13 with a home run and four RBI in the World Series.
We're cheating a bit since the 1988 Topps Traded card is technically an XRC, but Martinez's only true Rookie Card is part of the ridiculous 1989 Bowman set. Given the choice, I'll always steer clear of those inconveniently oversized abominations.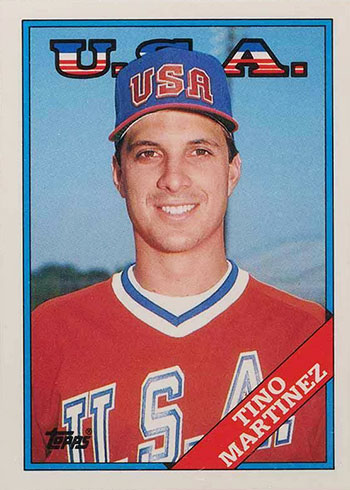 Pocket 7: 3B Scott Brosius
Card: 1992 Bowman Scott Brosius RC #527
Beckett Value: $2
Buy on:
Brosius joined the Yankees prior to the 1998 season and he posted a 121 OPS+ with 19 home runs and 98 RBI in his first year with the team, earning his lone All-Star selection in the process.
He has a wide variety of rookie card options, also appearing in the 1992 Donruss, Fleer, Pinnacle, Score, Ultra and Upper Deck releases. However, his entry in the vaunted 1992 Bowman set is the pick here and it's also the most valuable of the bunch.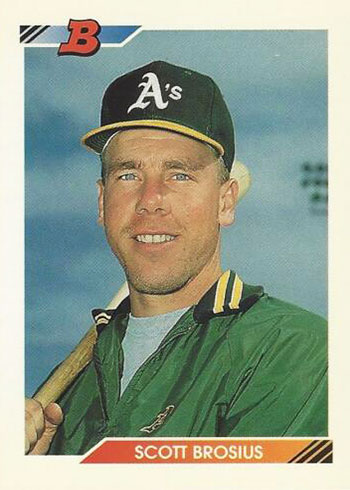 Pocket 8: C Jorge Posada
Card: 1994 Bowman Jorge Posada RC #38
Beckett Value: $8
Buy on:
In his first season as the Yankees' starting catcher, Posada hit .268/.350/.475 with 17 home runs and 63 RBI in 409 plate appearances. He went on to tally 275 home runs and 1,065 RBI in 17 seasons in pinstripes.
His only other Rookie Card is part of the Bowman's Best release and carries a slightly higher price tag. Both are solid options, but I prefer the standard Bowman issue.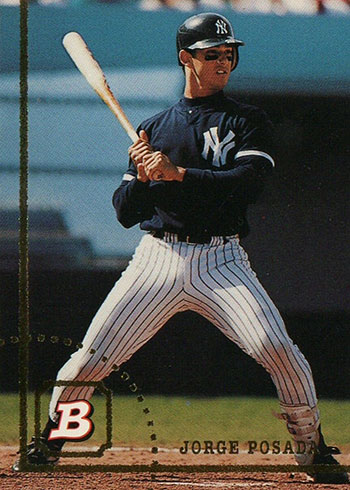 Pocket 9: LF Ricky Ledee
Card: 1997 Bowman Ricky Ledee RC #75
Beckett Value: $0.60
Buy on:
Ledee was the No. 46 prospect in baseball at the start of the 1998 season, according to Baseball America. He made his MLB debut in June and saw limited action during the regular season and in the ALDS and ALCS before going 6-for-10 with three doubles and four RBI as the starting left fielder in the World Series.
The 1997 Bowman set is a classic and his base Rookie is an easy choice to complete this One-Sheet Collection. He also has rookies in Bowman Chrome, Bowman's Best, Fleer and Ultra, and the Chrome version is a solid alternative with a price tag of $1.50.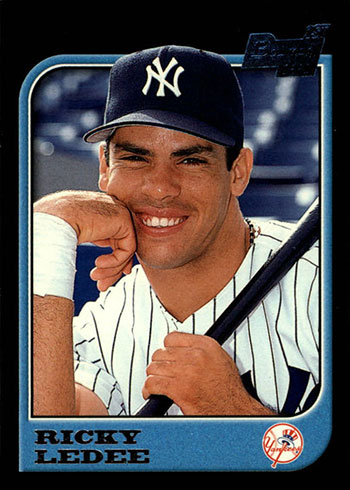 Total Beckett Value: $46.00