On the Rise: Cincinnati Reds 3B Todd Frazier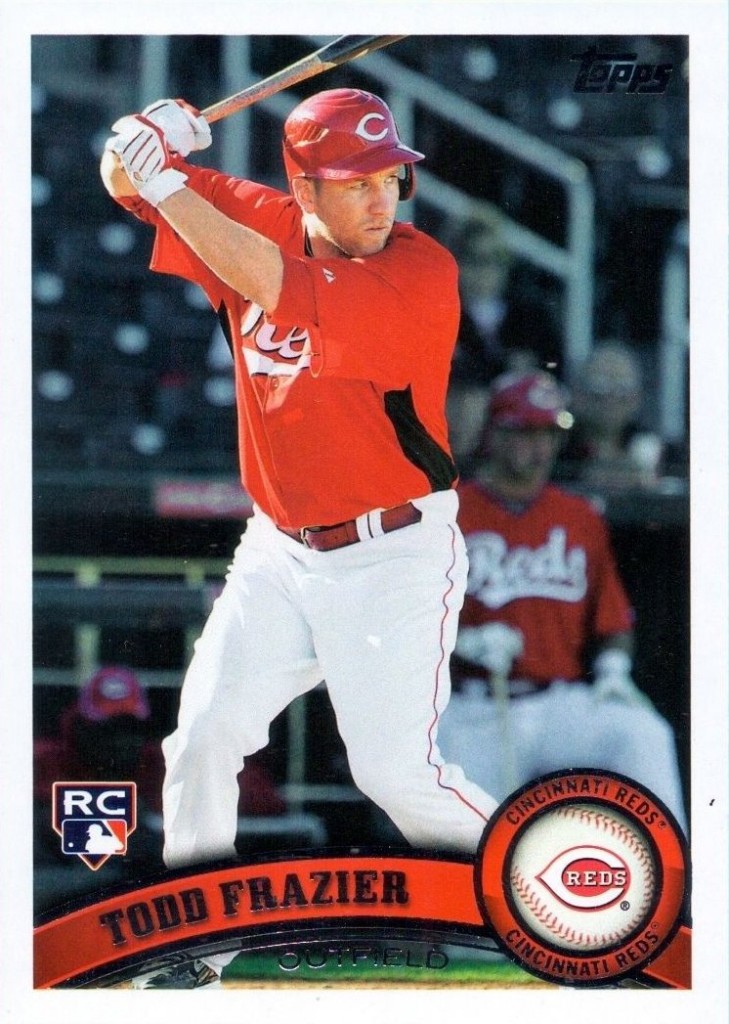 By Brian Fleischer | Beckett Baseball Senior Market Analyst | Commentary
Unheralded in the hobby since his first cards appeared in the 2006-07 USA Baseball product, Todd Frazier is having a breakout season, both on the field and in the hobby. In 73 games this season, he's hitting .290 with 25 home runs – the second most in the Majors – and 53 RBI.
A semistar for the majority of his career, Frazier currently has 818 cards cataloged in the Online Price Guide, including 269 certified autographs and 168 memorabilia cards. He was a featured prospect in products from 2007 through 2010, but his first Rookie Cards didn't appear until 2011. They were including in Bowman Chrome Draft, Bowman Draft, Bowman Sterling and Topps Update. All of his RCs are remarkably affordable, ranging in value from $1.50 to $5. In recent weeks, the secondary market activity has picked up considerably and in response, he was raised to an unlisted star for his 2012 through 2015 cards. The majority of his earlier prospect cards were raised a couple price levels and are now listed in print in the Beckett Baseball Price Guide.
While the hobby love is slowly building for Fraizer, the fact that the Reds are floundering in fourth place in the National League Central is certainly not helping his cause. He's often overlooked due to the fact that he's surrounded by bigger hobby names like Jay Bruce and Joey Votto. And though it's clearly just a popularity contest, Frazier still trails the Cardinals' Matt Carpenter (.279, eight HR, 37 RBI) in NL All-Star voting at third base. Frazier is going to have to keep up this performance in the second half of the season in order for him to build on the hobby momentum that has been built up in recent weeks. Should he fall off after the All-Star break, a return to semistar status would be likely.
Below, you'll find three cards that have started to heat up on the secondary market. In addition, we've included the bargain pick of his 2011 Topps Update RC. Currently valued at just $2, there is some room to grow. In recent years, we've seen the Topps Update RCs become collector favorites when a player takes off. While it's certainly unlikely that it'll reach the heights of Mike Trout or even Clayton Kershaw's Topps Update RCs, he has potential.
You can check out the pricing on the rest of Fraizer's cards with your subscription to the Online Price Guide.
On the Rise:
2007 Bowman Chrome Draft Draft Picks #BDPP128 AU
2007 Bowman Sterling Prospects #TF AU
2007 Donruss Elite Extra Edition #133 AU/774
2011 Topps Update #US270 RC