2016-17 Panini Preferred Basketball Checklist and Team Set Lists
Collectors have come to love the booklet card in recent years and hoops enthusiasts will soon discover that there is no better place to find them than the release of 2016-17 Panini Preferred Basketball.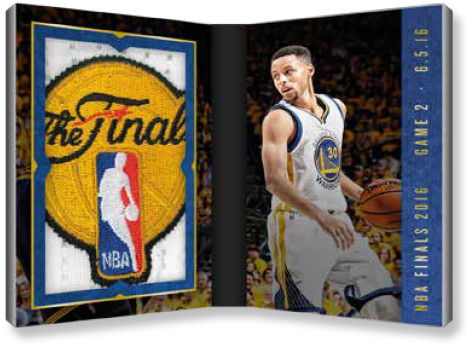 Each box of Preferred will be loaded up with two hard-signed autographs along with a pair of the coveted booklet cards. Essentially, there are two packs inside each box and they have one of each type of card inside.
Autograph Cards
On-card autographs are a major component of 2016-17 Panini Preferred Basketball and will feature an excellent mix of rookies, veterans, and legends. Among them are the first certified pack-inserted autographs of former Indiana Pacers star Reggie Miller that the hobby has seen in over a decade.
Preferred Silhouettes combine an autograph with a large piece of memorabilia as always and Rookie Silhouettes are all about the freshman class that just finished its first season in the NBA. There are Prime versions to be pulled for both.
The Preferred brand also gives a nod to the old Pacific Trading Cards brands every year as well. Crown Royale and Panini's Choice are a great throwback to the days when inserts and die-cuts were kings of the hobby, but with the additional bonus of being signed.
Booklet Cards
The booklet cards that can potentially be pulled from boxes of 2016-17 Panini Preferred Basketball are looking to dazzle even the most jaded of collectors. With a set like NBA Finals 2016 leading the way, there is the opportunity to own historically significant jersey and patch pieces that were worn during Game 2 the epic showdown between the Golden State Warriors and Cleveland Cavaliers. There are three versions to collect which range from the basic to Prime to Super Prime – the latter of which will have jumbo patches which are truly awe-inspiring.
Rookie Booklets are all about the best first-year talents from 2016-17 and the Prime version will be a piece worthy of showing off. Vs 1 on 1 takes a game action shot and delivers memorabilia from the depicted players – with a Prime parallel to chase down, of course.
Crazy Eights, Stat Line, and Trending Upward are among the other booklet collections.
2016-17 Panini Preferred Basketball at a glance:
Packs per box: 2
Cards per pack: 2
Boxes per case: 8
Set size: 298 cards
Release date: September 6, 2017
What to expect in a hobby box:
– two Autograph cards
– two Booklet cards
2016-17 Panini Preferred Basketball Checklist
Base
Autographs
Memorabilia
Team Sets
Stephen Laroche is the editor of Beckett Hockey, Beckett Basketball, and Beckett Sports Card Monthly magazines. Have a comment, question or idea? Send an e-mail to him at slaroche@beckett.com or follow him on Twitter @Stephen_Laroche.