Ohio collector readies for his chance to meet Kobe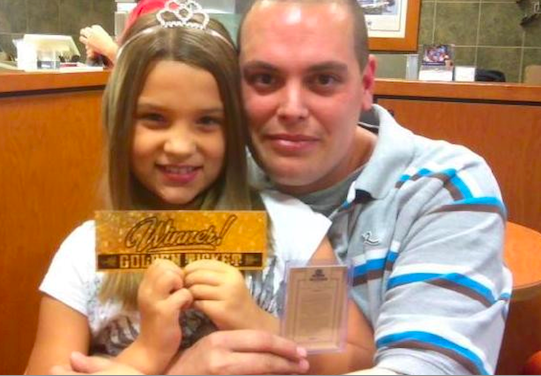 By Chris Olds | Beckett Basketball Editor
For Nick Gauder, sitting down with his two daughters to open a box of Panini America's Gold Standard basketball cards was a chance to share in a moment if there was perhaps a special autograph inside.
It turned out to be something else.
It was something so special that the 33-year-old single dad of two from Columbus, Ohio, ended up turning down a $20,000 offer for the item. It was a Golden Ticket good to meet Kobe Bryant at a Lakers game in Los Angeles. Fast forward a few months and that game is this Sunday as the Lakers host the Dallas Mavericks.
"I really don't know what I'm going to ask Kobe," he said. "I just hope I don't get starstruck when I meet him. I've been watching this guy tear it up on the court for 15 years or so now, and have been a huge fan of his and to think I'm about to meet him in person is mind-blowing to me!"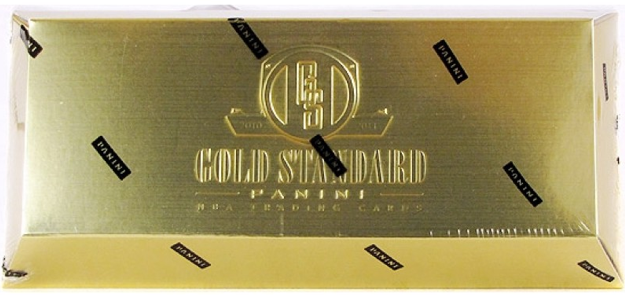 (Click here for a full Gold Standard checklist or to get an OPG.)
—
How did it all come about? Well, like any other trip to the card shop.
"I bought a box of 2010-11 Panini Gold Standard from my local card shop, Marks Sports Cards Plus, and later that night my two daughters and I opened the box hoping for a Kobe or Kevin Durant auto," he said. "And I could tell that there was something awkward in the middle of the stack and it wasn't a card.
"My one daughter Rachel, aka Ray-Ray, thought it was checklist but I knew that wasn't it, so we went through each card very slowly like we always do. We got to the awkward piece of paper that was a shiny Golden Ticket! I remember watching a video on Panini's Website a month or so before, where Tracy Hackler was talking about how there were a few Golden Ticket's randomly inserted in boxes, so once I saw the Ticket I realized what I pulled. I just didn't know which prize it was until we flipped it over and said a Meet & Greet with Kobe!
"After my daughters and I realized what we pulled, we were all jumping up and down yelling and high-fiving each other," he said. "It was the best pull we've ever had — and we've had some good ones."
While finding something like this might be a tough decision for some, Gauder said there was little chance he was selling the Ticket.
"I never even considered selling it until a couple guys offered me some money for it. A card dealer offered me $10,000 for it and the other guy offered me $20,000," he said. "Now, I'm a single dad and I'm a barber and that kind of money could do a lot for me and my kids, but me pulling this Golden Ticket to meet Kobe was one-in-a-million and this was a once-in-a-lifetime opportunity for me."
And, while the family shared in the fun of finding the Ticket, his daughters also were part of the decision.
"I talked to my kids about it, and they told me to go and not to sell it," he said. "I might not make six figures, but I make decent money and my daughters are spoiled in a good way, so it's not like we were barely getting by — because if that was the case I would have had to sell it for them, but thankfully we're just fine."
The trip to Los Angeles is only for two people, so rather than make his daughters battle it out he opted to take a different family member along with him — his mom — on his first trip to the City of Angels where they will be staying at the Ritz Carlton.
"She is the best mom in the world," he said, "and it will be nice to do something nice for her because she's done so much for me."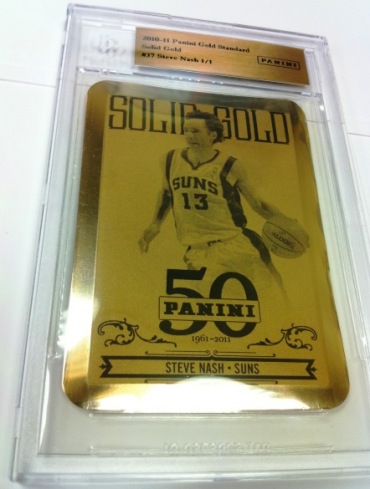 While Gauder is like many collectors — he started in the hobby's boom years and later returned — the collector of certified autographs and signed memorabilia cards actually had another big pull from Gold Standard after finding the Ticket. Two weeks later, they found a Solid Gold Steve Nash 1/1.
"I've pulled a lot of big hits last year, especially from Panini products," he said. "I love busting boxes, that is my only vice. It's not a cheap habit, but it is so fun and I love sharing it with my kids. My girls know more about sports than most boys their age thanks to sports cards."
So, did he have anything else to add after telling his card-collecting story? Yep.
"I am really just so thankful for Panini and this once-in-a-lifetime opportunity. They have been nothing but great to me and my family, especially Scott Prusha and Tracy Hackler and even the Panini travel agent, Tracy Ingalls. Me and my daughters have been through a lot since my wife left us a year or so ago, but I knew if I kept on being the best dad I can be and keep my faith in God that good things would happen. A year later, my daughters are healthy and both have straight-As in school, my clientele is getting bigger at the barbershop and thanks to everybody at Panini, my mom and I are about to go on this amazing trip."
Chris Olds is the editor of Beckett Basketball magazine. Have a comment, question or idea? Send an email to him at colds@beckett.com. Follow him on Twitter by clicking here.
(Click here for a full Gold Standard checklist or to get an OPG.)