Off-Season Almost Hot List – Beckett Pricing Insider
As a pricing analyst, we have the sometimes difficult task of providing a Hot List for each of our respective magazines. I touched on this earlier this summer in a piece about how Young Guns dominate the list on a month to month basis.  Oddly enough, the list that I just turned in was comprised entirely of Young Guns as the 2015-16 and 2016-17 flagship sets continue to be mainstays on the secondary market.
There are however cards from other sets that are always just shy of making the cut. As a new hockey season is just on the horizon and the 2018-19 products start to hit the hobby I wanted to take the opportunity to share a few cards that didn't quite make the hot list during the summer but are definitely worth keeping an eye on.
Vintage: 1958-59 Topps Bobby Hull RC
As a rule of thumb, we typically won't list a graded card on the Hot List if it's in a grade that we price and the final confirmed sales are in the said price range, thus is the case with Bobby Hull's '58-59 rookie card. However, over the summer this card seemed to pop up on just about every market report we pulled in both raw and graded examples. The 1950's is littered with a Who's Who of hockey royalty rookie cards: Gordie Howe, Tim Horton, Eddie Bower, and Maurice Richard, just to name a few. Bobby Hull is no exception to that list so it's no wonder he made this one either.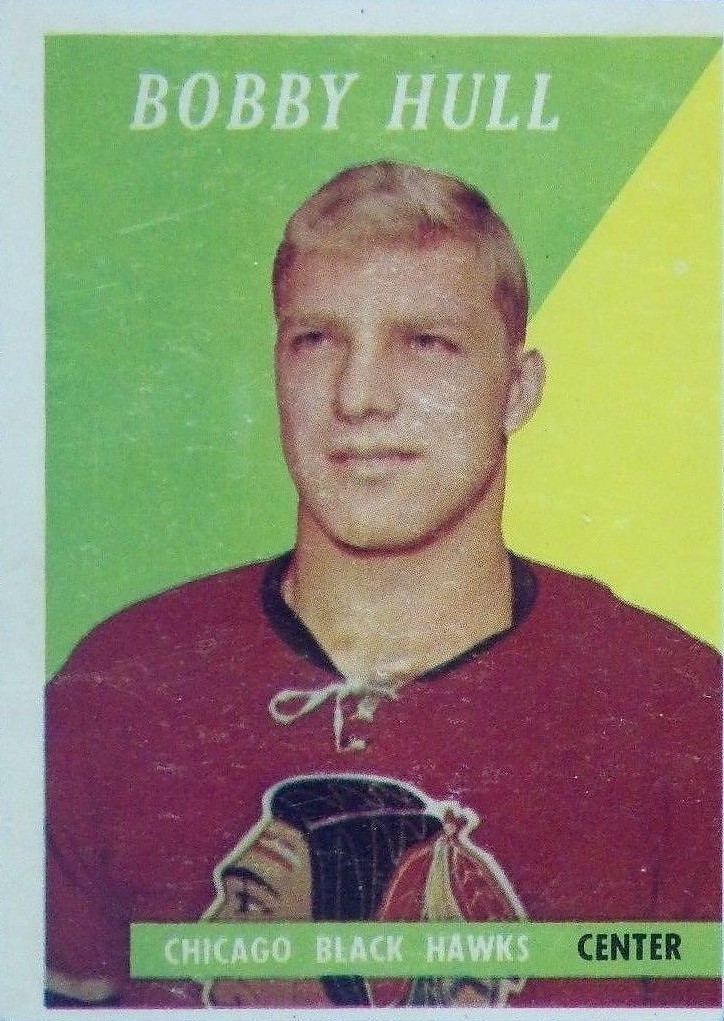 Junk Wax: 1990-91 Score Martin Brodeur RC
I always find it comical when this era of cardboard is referred to as Junk Wax. I understand why if you are looking at it at from a production standpoint, but more and more collectors in their mid-30's to early 40's are coming back to it as they try and reclaim their collecting youth. Which would explain why the Brodeur rookie finds its place here. He was a fan favorite, a Stanley Cup Champion, Olympic Gold Medalist, and will soon be a Hall of Fame Inductee. Add all that to the fact that you can pick this card up for under $10 and it's a no-brainer.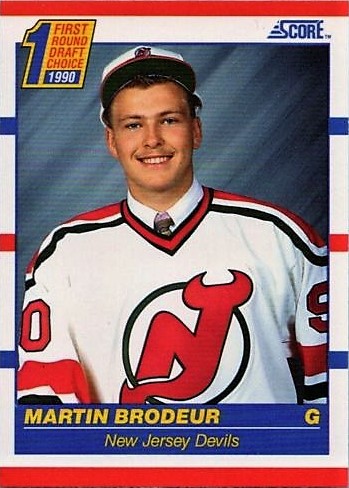 Modern: 2005-06 Upper Deck Victory Alex Ovechkin RC
It's funny what finally winning a championship will do for your collectability, especially when you come from what might be the greatest rookie class in modern history. The Ovi bandwagon has already departed but there is plenty of room for those who still want to jump on board, and even though we all can't afford his rookies from The Cup, SP Authentic, or even the flagship, I think shelling out what could be seen as pocket change in most situations is more than acceptable. It's an easy addition to any Caps collection.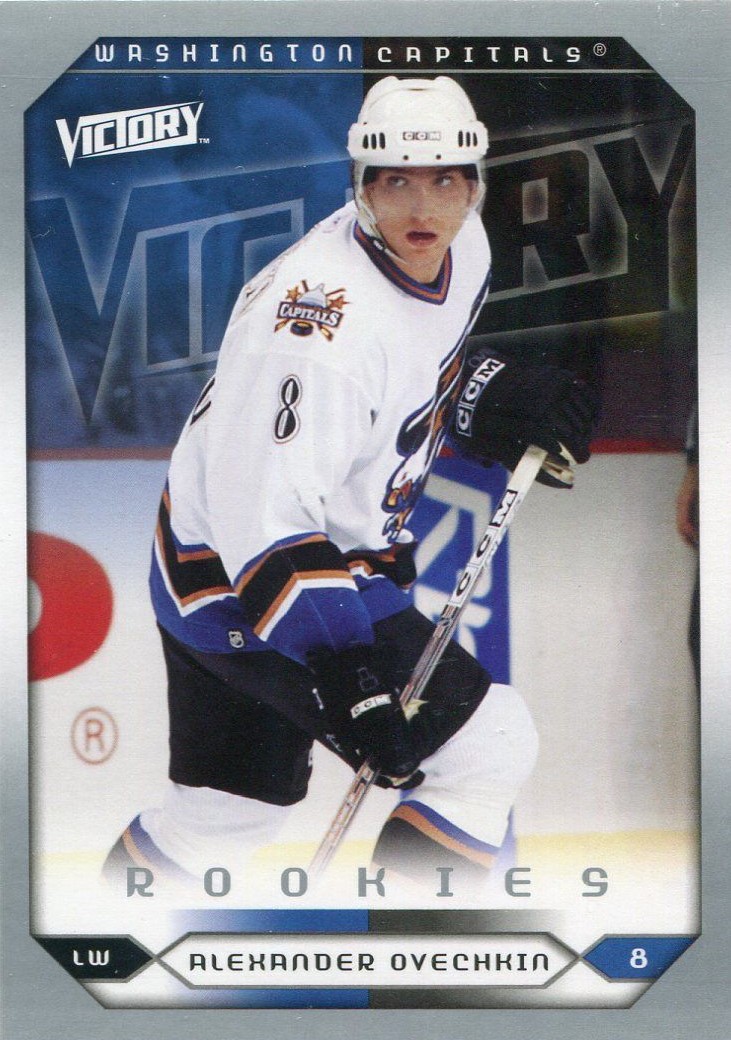 This edition of the Beckett Pricing Insider is sponsored by Classic Auctions.