Of Course There's a Bernie Sanders Trading Card from the Presidential Inauguration Ceremony
It may have been Joe Biden and Kamala Harris' day, but it was Bernie Sanders and his practical attire at the 59th Presidential Inauguration Ceremony that enchanted the internet. His winter jacket, mittens and general posture has spawned plenty of memes and light-hearted jokes. And now, it's on a trading card.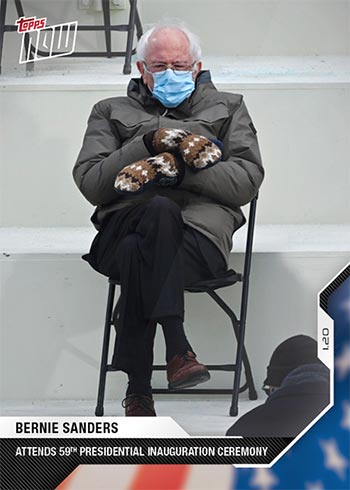 It's one of nine Topps Now 2020 USA Election cards highlighting the inauguration.
While President Biden and Vice President Harris combine for many of those cards, there are some notable appearances outside of politicians.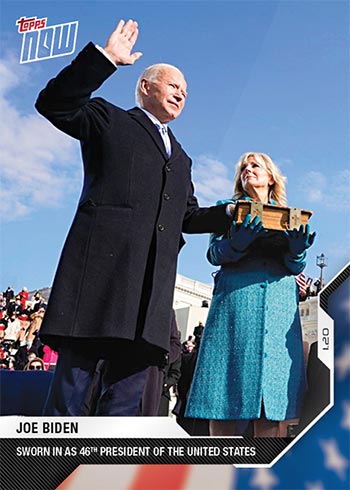 Twenty-two-year-old poet Amanda Gorman, who recited "The Hill We Climb," is one of them.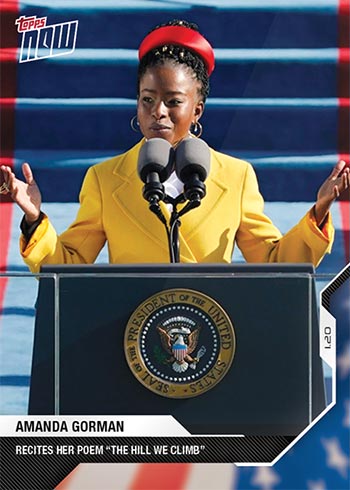 Three musicians are also included: Garth Brooks, Jennifer Lopez and Lady Gaga. Brooks and Lopez were both on trading cards dating back to the early '90s. But for Lady Gaga, unless one counts Garbage Pail Kids or Wacky Packages, it appears as though it's her first appearance on a mainstream trading card.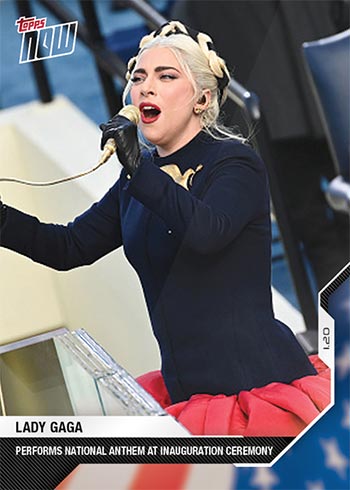 The Topps Now 2020 Election cards are available for one week, through January 28, on the company's website. Individual cards are $9.99 each or as a bundle of all nine for $54.99. Sellers also have them up on eBay, often at a discount because they're buying singles in bulk. Several have cards, including the Sanders, for under $6.