By Susan Lulgjuraj | Beckett Sports Card Monthly Editor
President Barack Obama has hit another milestone – getting a parody card in Garbage Pail Kids.
For decades, the humorous, gross-out cards have poked fun of events and people from pop culture, and no one is immune to the jokes – even the president.
Obama is depicted on sticker No. 96 the Brand New Series 2, showing a GPK character digging for gold, spoofing his "Hope" poster with the word "Pick" instead. The two Obama characters (there are always two in GPK with a and b) are titled "Booger Barack" and "Handy Hussein." Hussein is Obama's middle name.
This isn't the first time a president has been caught in Garbage Pail Kids' trap.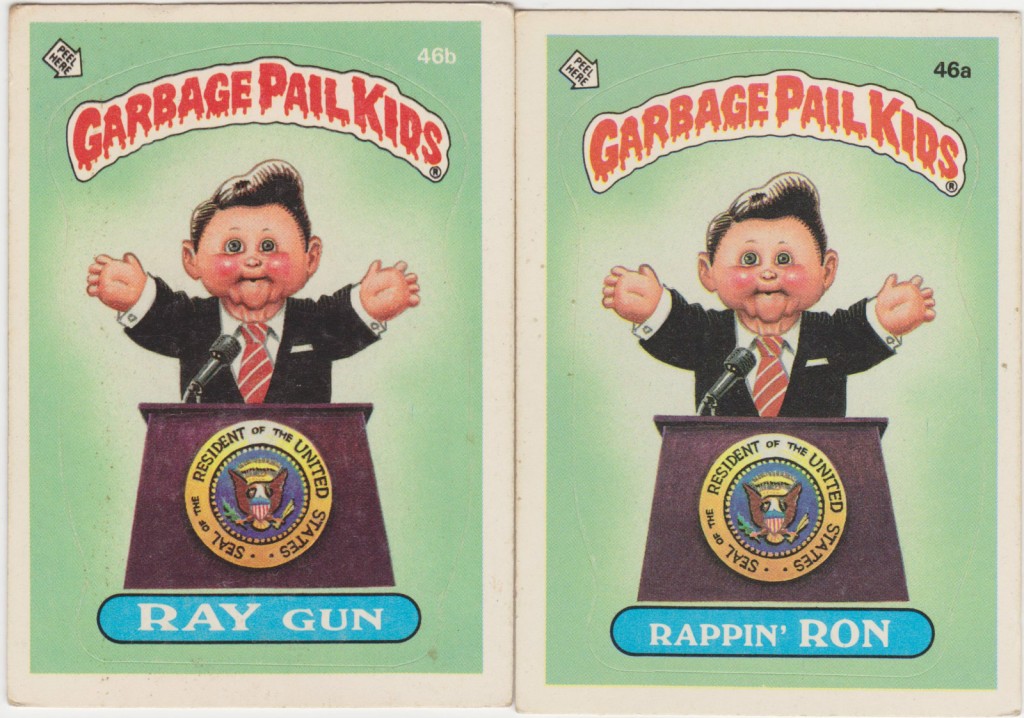 In 1985, Ronald Reagan was also lampooned by Garbage Pail Kids. "Rappin' Ron" and "Ray Gun" appeared behind a podium that featured a "Resident of the United States" seal.
Upper Deck also had some fun with the president and presidential candidates with its 2008 predictor cards. The cards featured the likes of George Bush, Al Gore, Hillary Clinton and Barack Obama in baseball scenes.
Susan Lulgjuraj is an editor of Beckett Sports Card Monthly. You can email her here with questions, comments or ideas. Follow her on Twitter here. Follow Beckett Media on Facebook and Twitter.