NYT Bestselling Author Shea Serrano Talks About His Hobby Beginnings
When you click on links to various merchants on this site, like eBay, and make a purchase, this can result in this site earning a commission.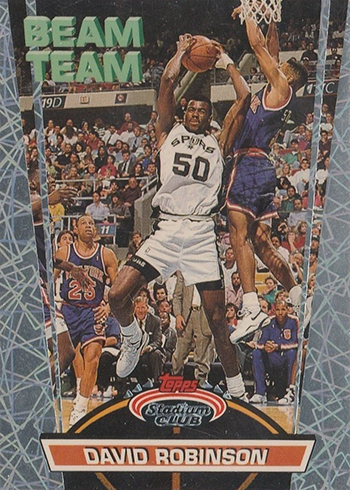 A version of this article appears in the November 2017 issue of Beckett Basketball.
Shea Serrano spent much of his childhood poring through Beckett Basketball issues trying to see if his collection of David Robinson cards would make him rich one day.
Unfortunately for Serrano, his collection of The Admiral wasn't his ticket to success. But his passion for sports, rap music, and collecting would eventually take him to places he never dreamed.
Serrano is the bestselling author of The Rap Year Book, a book in which he discusses, debates, and breaks down the best rap song for every year from 1979-2014. In addition to being a New York Times Bestseller, it was announced in August that AMC is turning the book into a 6-part miniseries featuring The Roots.
The follow-up to TRYB is Basketball (And Other Things) a book in which he explores different hypothetical (and often hilarious) questions surrounding the game of basketball. As part of the pre-order process, Barnes & Noble offered a cardstock of four cards with drawings of fictional basketball players, most notably Jim Halpert from The Office and Will Smith from The Fresh Prince of Bel-Air. The cards were drawn by longtime Serrano collaborator Arturo Torres and made in the style of the 1990-91 Fleer cards.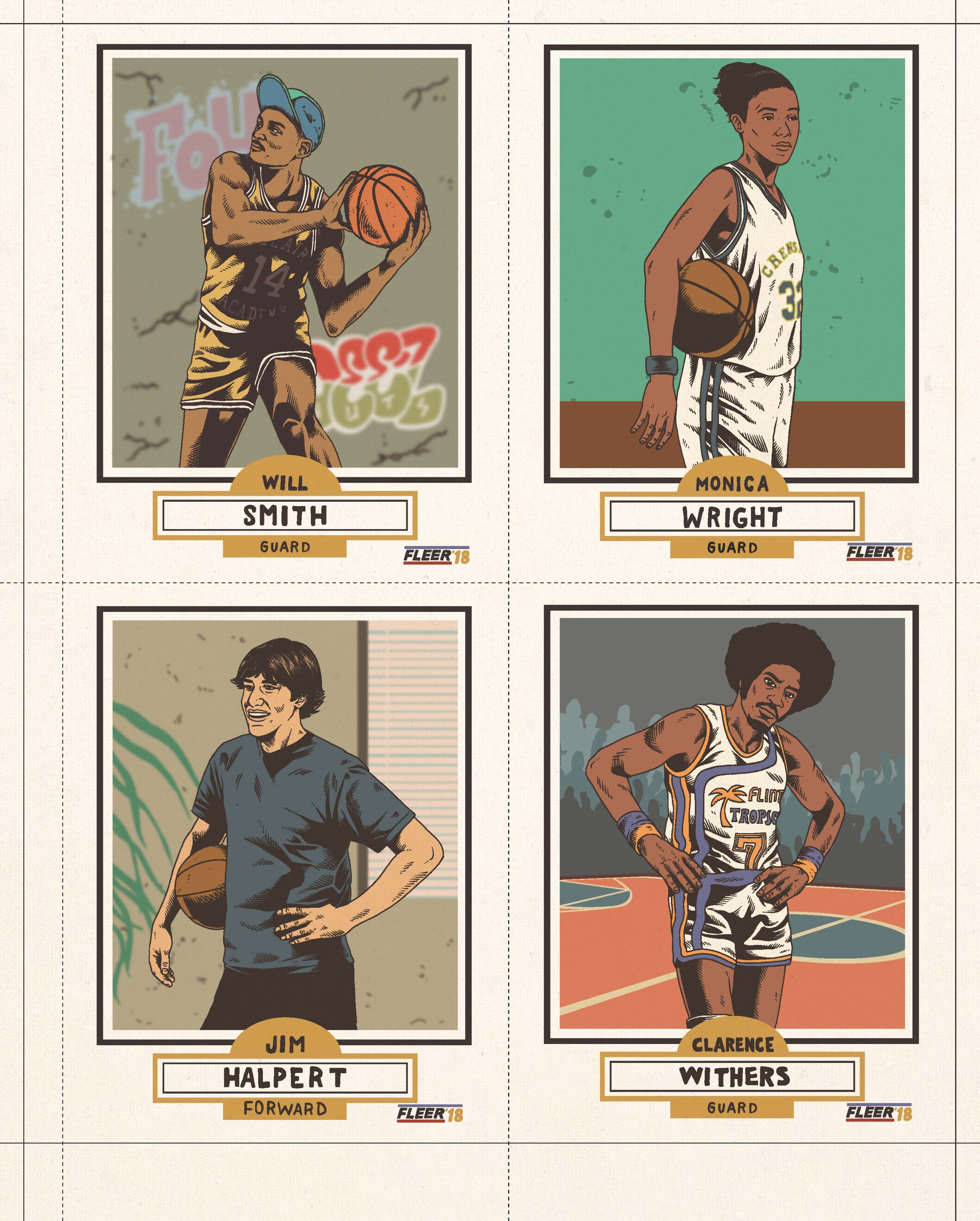 Serrano's popularity is attributed to his "FOH Army" of 155,000 Twitter followers who will seemingly do anything for him. From sending him money via PayPal so he can help others, to pre-ordering tens of thousands of his new book, if Serrano asks his fans to do something, they will do it.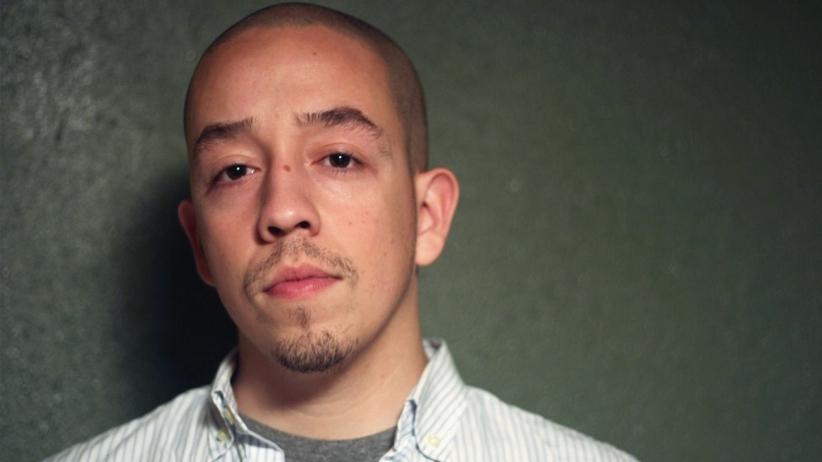 Hobby Beginnings
Serrano grew up in San Antonio, TX as a huge fan of the Spurs and rap music. He started collecting cards as well as some unique items from a local grocery store as a kid.
"In San Antonio we have these grocery stores called HEB and for some reason they were selling 8X10 pictures of NBA players. My mom would buy them for me and hang them all up in my room in a pyramid. Those were the first things I collected," says Serrano. "Then I learned about cards, and they were way easier to carry in my pocket."
But his passion didn't stop with basketball, Serrano began collecting whatever he could.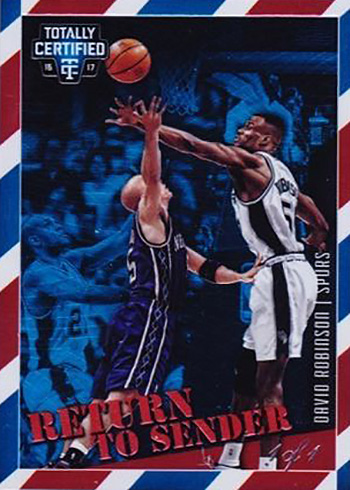 "I had football, baseball, and movie monster cards. I remember one time Looney Tunes did cards and I had those," says Serrano. "I even had Yo! MTV Raps cards. It was a fun and cool thing to be doing."
Like most childhood card collectors, Serrano doesn't have much of his collection from childhood left. However he did start collecting again recently.
"I don't like the newer stuff because it's too complicated. I like the older stuff, specifically the stuff that has no value, like a 1992 Hoops card or something like that."
From Teacher to Bestseller
Serrano began writing about rap as a hobby while he was a middle school teacher in Houston. After writing for a few local publications, Serrano eventually landed at Bill Simmons' now-defunct site Grantland. It was while at Grantland that Serrano wrote The Rap Year Book.
He expected it to do fine, but he never could have predicted the reception it got. His legion of fans showed up in droves to buy the book. Serrano was able to convert his Twitter following into dedicated fans of his work, and it blew away the expectations of he and his publisher.
"I didn't figure it would do much more than 1,000 or 2,000 in that first week. We ended up doing 1,000 in a day and I started freaking out," says Serrano.
The publisher actually didn't even print enough for all of the sales in the first week, but it still resulted in the book making the NYT list.
For his next book, Serrano didn't want to explore the same topic as before so he turned to his other passion: basketball.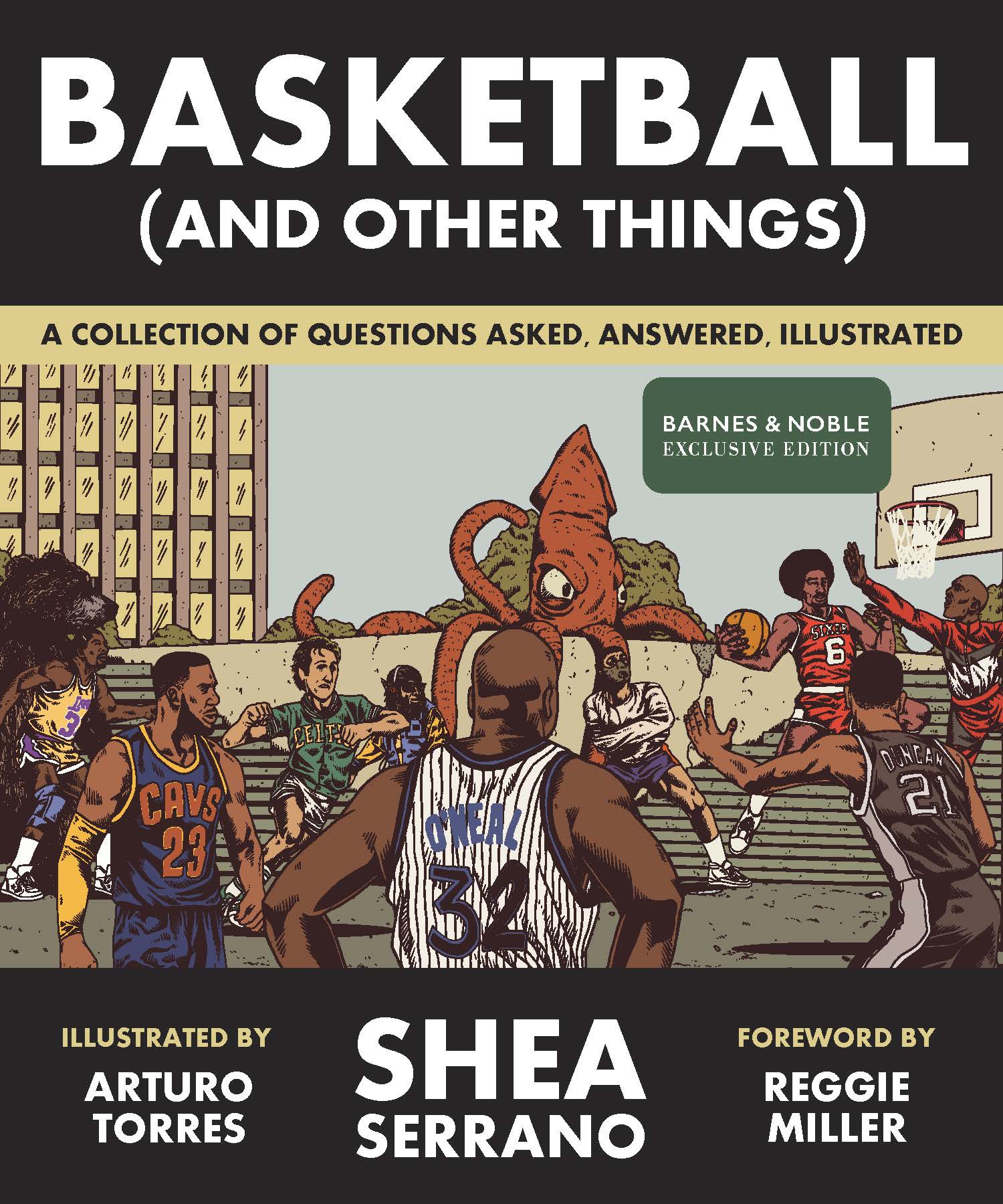 "I really enjoyed looking at basketball videos on YouTube and it seemed like a way to get money out of it," joked Serrano.
Serrano describes the book as a collection of 33 different basketball-related essays exploring fun, hypothetical, and often hilarious topics.
"I took this very serious approach to things that are definitely not-so-serious. So each chapter is a basketball question that needs to be answered," says Serrano. "For example, I debate which version of Michael Jordan is the best Michael Jordan. Since Jordan is the greatest ever, which year was he the best?"
Other chapters deal with scenarios, like a one-on-one game between Shaquille O'Neal and Hakeem Olajuwon that was supposed to have happened in the 1990s but was called off due to an injury Olajuwon suffered. So, Serrano dedicated a chapter to what would have happened if that game had taken place.
Predictions for the 2017-18 NBA Season           
Serrano is the guy who misses the NBA the day after the Finals ends, so for him the upcoming NBA season can't start soon enough. He's looking forward to the new-look Thunder, the continued dominance of the Warriors, and most importantly the Spurs and Rockets playing again in the playoffs.
"I'm really excited about Spurs vs Rockets again in the second round of the playoffs. Houston will have home court advantage because they will be better," says Serrano. "I think the Thunder have a really interesting team that will either be really good or a total disaster."