NSCC gallery: Autographs aplenty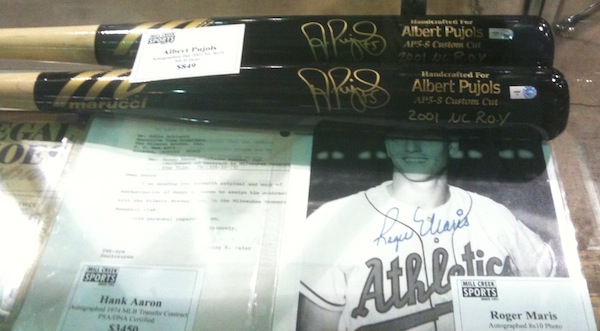 By Chris Olds | Beckett Baseball Editor
We all know how important the autograph is to the collecting world these days, and it's more than obvious that's the case if one strolls the floor of the National Sports Collectors Convention.
But the types of autographs found on the floor of the show?
You'd be surprised … it's not just baseball … and it's not just sports.
Sights like the one above — Albert Pujols, Roger Maris and Hank Aaron all within inches of each other — are common
See a gallery of images after the jump.
(Click on the image for an unobstructed look if it came in as a thumbnail.)