Not-So-Local Card Shop of the Week: Dean's Cards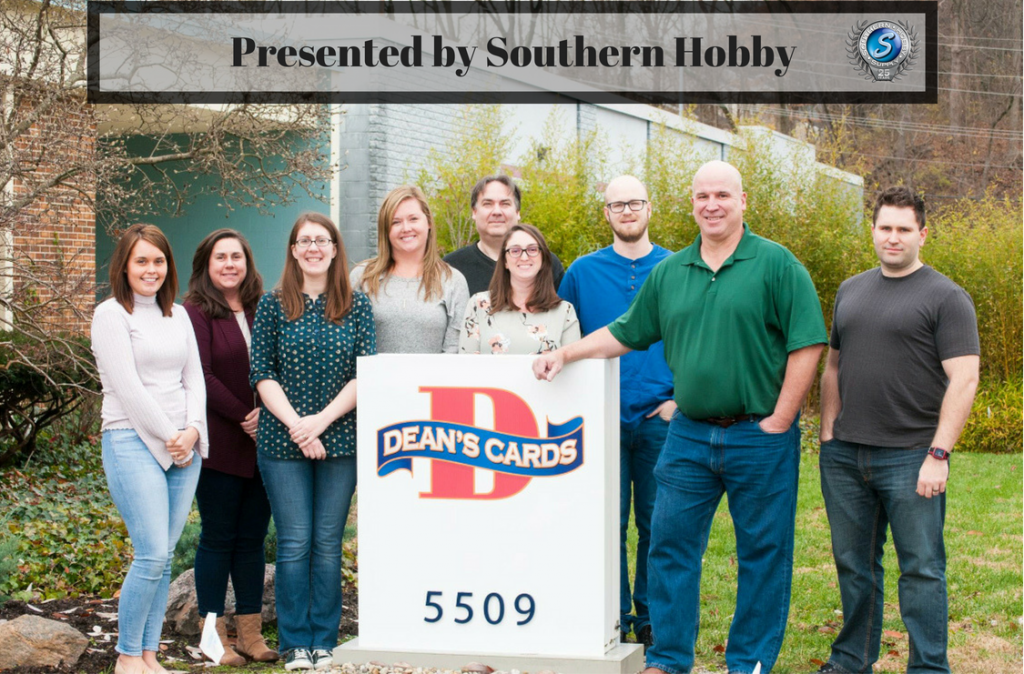 Dean Hanley began collecting baseball cards in 1969 at the age of four. In the 1970s, he and his father went to shows and completed the Topps sets that they collected as boys. When asked about collecting cards as a kid leading to owning his own card business, Dean says, "I guess that I never really broke that habit, as of today Dean's Cards has over 1,000,000 vintage cards online and 16,000 sets of different types." Dean recently gave me some of his time and answered questions about his business and the industry as he sees it.
JS – Thanks for taking the time to speak with me Dean. Can you tell us how you got started in the sports card business?
DH – In 2001, I went online, in my basement, to buy some cards and complete a 1969 Topps Football set that I collected as a kid. Assuming that there would be multiple shops around from which to buy cards, I was amazed to discover how difficult and awkward the buying process for vintage sports cards was, and felt that there must be a better way for collectors to find the cards that they wanted.
At the time, I was a Product Manager for a large software company. Soon after, I decided to start Dean's Cards. My goal was to build the type of store that I would want to shop at as a collector. We strive to make sports card collecting "fast, easy and fun". To do this, our goal is to offer every post-war (1948 to 1979) vintage card, in at least 3 conditions.
JS – What is competition like with online shops in 2018 vs when you opened in 2003? How has the online market changed?
DH – In 2003, there was one online shop, with no scans of the cards. Everyone else who sold vintage cards did so on eBay. Since that time there have been some eStores appear, but nothing on the scale of DeansCards.com. I do not know of another eStore that even has a quarter of the cards that are on DeansCards.com . Many of these stores do not even have front and back scans of every card.
Dean's Cards has a vintage inventory of over a million cards, and front and back scans of each card. The cards on DeansCards.com automatically reprice, according to sales, added inventory and changing market conditions. Collectors have told us that the DeansCards.com eStore provides a much cleaner, faster and cheaper buying experience, when compared to the traditional online marketplaces.
Although the majority of our sales are ordered from our website, our inventory is also listed on eBay, Amazon and COMC.com . We strive to keep that listed inventory current on each site. When a card sells, and we sell over 1,000 cards a day, it is automatically and instantaneously removed from the other sites. Our technology works so well, that I can't remember the last time we sold the same card twice.
JS – You have a strong emphasis on vintage on your website, Facebook page and YouTube. What can you tell us about your inventory make-up? Do you really have over 1,000,000 cards?
DH – As of today, we have 1,136,011 items online. The majority of our inventory is vintage cards. DeansCards.com also has 16,353 magazines, such as Sports Illustrated. We currently 16,841 sets listed for purchase online. Each Dean's Cards set shows front and back scans of each card, along with its average weighted and unweighted grades. Our sets build virtually from our inventory. As a rule, DeansCards.com has every vintage baseball, football and basketball complete set online for sales, usually in 6 different grades (GOOD–2 through NEAR MINT–7), for the years 1948 through 1979! We also have near sets, starter sets, and team sets and near team sets for each team. Each of these sets also available in multiple grades.
JS – Do you see unique collecting habits from those who collect various eras? I would imagine the vintage collectors are more set driven and modern is about the hits. What do you see among your collectors?
DH – I would agree with that statement. I used to say that, "Our customers are middle-aged, American men buying the cards their Mom threw away". Today we are seeing a new generation of hobbyists that are just as excited about the vintage cards.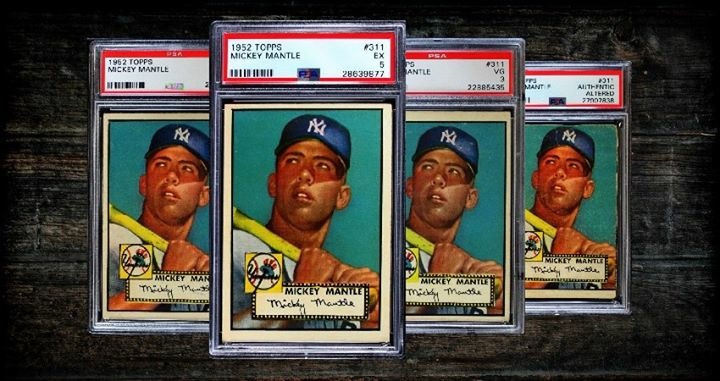 JS – Your online marketplace can be found at www.deanscards.com, which is an extensive and very detailed website. Can you tell us about your site and what you try to do to make the online shopping experience easy for your customers?
DH – Our goal is to make card collecting fast, easy and fun. I simply built the type of website that I would want to shop at as a customer. Every vintage card has large front and back scans posted online. If you receive a card that you are not happy with you can return it, within 10 business days, for a full refund.
All prices and discounts are posted and calculated at check out. Some new customers are surprised to learn that we never negotiate prices. This is actually a huge benefit, as you can order online at any time and not have worry about calling us to haggle prices. Our customers always know that they are getting our best price.
JS – I understand you have 15 employees at Dean's Cards. Can you tell us a little about what roles they fill and what it takes to manage the level of inventory you have?
DH – We have a great team. Many have been with us for years. We have a team that gets the 1,000 cards we sell every day, out the door. We also have a team that gets 1,000 a day online to replace those cards. We also have a manager to purchase collections and oversee the construction of the sets, a purchasing manager, development manager and a general manager of operations.
JS – When it comes to employees, I noticed that you have a Reindeer Award that is given to various employees for performance. Can you tell us about that?
DH – The Reindeer Award is given out monthly for performance above and beyond normal expectations. We operate in a team environment and the office has a very comfortable feel. We truly like each other and enjoy what we do. We help each other out.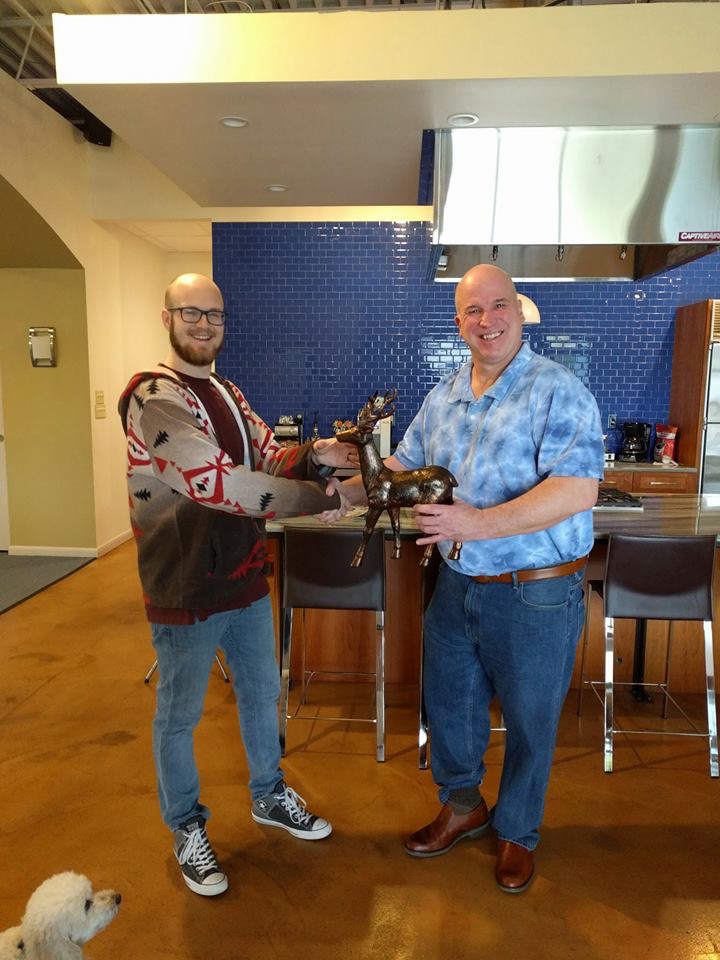 JS – With 15 employees and 1,000,000 cards, I would imagine you have a fairly specialized office space as compared to retail card shops. Can you tell us about your corporate location?
DH – Yes, we do not have a retail store. We sell all of our cards online. We moved into a new office last October.
People spend more time at work than we do with our families sometimes, so I believe we should be comfortable while at work, it should be fun. We have Dean's Cards Social Events on a monthly basis. The Deans Cards office has two kitchens, a nice dining room, and an outside patio – where we can eat lunch. We also have a weight room, aerobic workout room, and showers – for people who would like to work out during lunch or after work. It is important to me that our people enjoy coming to work.
We have also added some little things, like an herb garden on the side of office, where we grow fresh tomatoes, basil, mint, raspberries and peppers. I personally bring my two dogs into the office every day and have installed an invisible fence in the office's front.
JS – How important have you found Social Media in general to be for your success? Even as a strictly online retailer, I would imagine you still have to find innovative ways to expand your presence in every way possible. I see you also have a YouTube Channel. What has been your experience?
DH – Social media is a nice way for folks to get a feel of what goes on at Dean's Cards. It also lets us introduce ourselves to our customers and show some of the great products that come through the door. As almost all of our orders are placed online, social media adds a little personalization to the process.
JS – What have been some of the biggest changes you've seen from a product perspective since you started collecting? Sets used to be pretty straightforward with basic player checklists and no frills. What are some things you have seen over time that you never thought we would have in the hobby?
DH – The newest, biggest thing is our vintage sets. The reason that I consider this a "new" product is that our sets are built so consistently. For example, if a set has an average grade of a 5, almost all of the cards in that set will grade either 4, 5, or 6. We are able to do this because we have an inventory of over 1,000,000 vintage cards from which to choose. There is nothing like it in the Hobby, and I have not seen any other dealer with even 1% of the selection that is available on DeansCards.com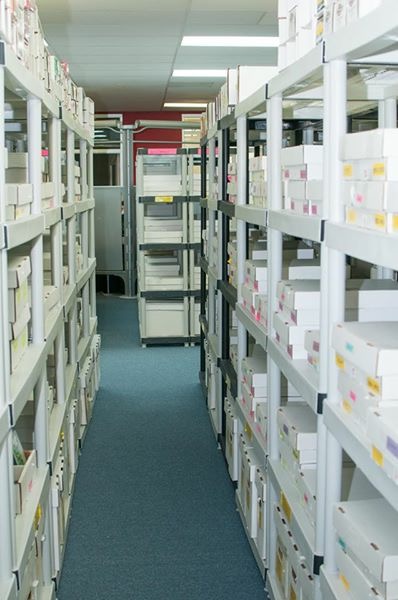 JS – Your website states that you are always looking to buy collections or cards and you even have a purchasing manager. Do you have any fun stories from purchases you've made over the years?
DH – Oh, sure, we buy hundreds collections a year. People use the money for special purchases, but I think that the thing that moves me the most is that so many guys simply want their collections to go to a good home.
JS – What do you think is going really well within the Hobby right now? The industry now has to cater to brick and mortar, online, breakers, and other aspects of the hobby. What are the card companies really doing well at the moment?
DH – I am a vintage guy, so I really am not the person to ask about the new cards. The best thing happening in the vintage market is that younger collectors are keeping the Hobby going strong.
JS – On the contrary, what are some of the things you hear most from your customers that they would like to see done differently? What are some of the biggest headaches for collectors in your opinion? 
DH – Most of what I am hearing is about vintage cards and very positive.
JS – Do you plan to attend the National Sports Card Convention in Cleveland this year? How many conventions have you been to? What are your plans for this year?
DH – Yes, we are attending the convention this year. I enjoy walking around and meeting everyone. We try to go every year, but have never set up a booth. This answer surprises some people, but the reason is that we actually get more visitors to our website on a daily basis, than attend the National on a given day. That said, the National is great and it's a lot of fun to see all the folks in the Hobby.
JS – In closing, can you tell us about your newsletter and how people can sign up to receive it? 
DH – There are over 10,000 subscribers to the Dean's Cards newsletter. This newsletter is sent directly to our subscribers, and published on our social media accounts on a weekly to biweekly basis. We typically feature rare or interesting items that have been recently added to our million card inventory. Other information regarding selling personal collections to Dean's Cards, our everyday discounts, methods of collecting, Dean's Amazon best-selling books, as well as links to our YouTube and social media accounts are typically featured in the newsletter for our readers as well. Subscribe to our newsletter by visiting https://www.deanscards.com/baseball-card-newsletter-signup.
Deans Cards
Dean Hanley
www.DeansCards.com
(513)898-0651
Hours of Operation
Office: Weekdays from 8:30 AM to 4:30PM EST
Online: 24 hours a day / 365 days a year
Facebook – Deans Cards
Twitter – @DeansCards
Email – michelle@deanscards.com
YouTube – Dean's Cards
Website – www.deanscards.com