Non-Sport Update Lands on Instagram – Beckett Pricing Insider
There is an old adage that states a picture is worth a thousand words. In our industry, a trading card can be worth a thousand dollars (and then some). Combine these two, then you have our new Instagram page for Non-Sport Update.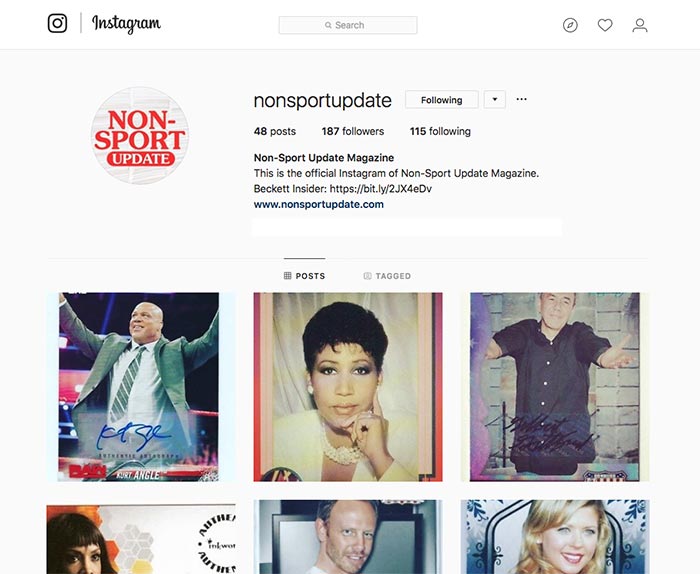 For those who may be unfamiliar with Instagram, it's a social media platform that's very photo-heavy. There are several filters and editing options that can make the posts more vivid and creative. We're here to have some non-stop, non-sport fun and keep you up to date with what's happening in the magazine and in the card world.
The sky is almost the limit to what we can do. Here are just some examples of what you can find already and some plans for the future:
"…of the Day" posts – Autograph of the Day, Sketch of the Day, Relic of the Day, Promo of the Day
New releases
New pricing updates of cards in the Beckett database
Items from special events such as San Diego Comic-Con and New York Comic-Con
New print publications and their release dates
Nostalgic wax that looks back on yesteryear with posts devoted to vintage non-sport products
If you would like to follow us, we're at @nonsportupdate.