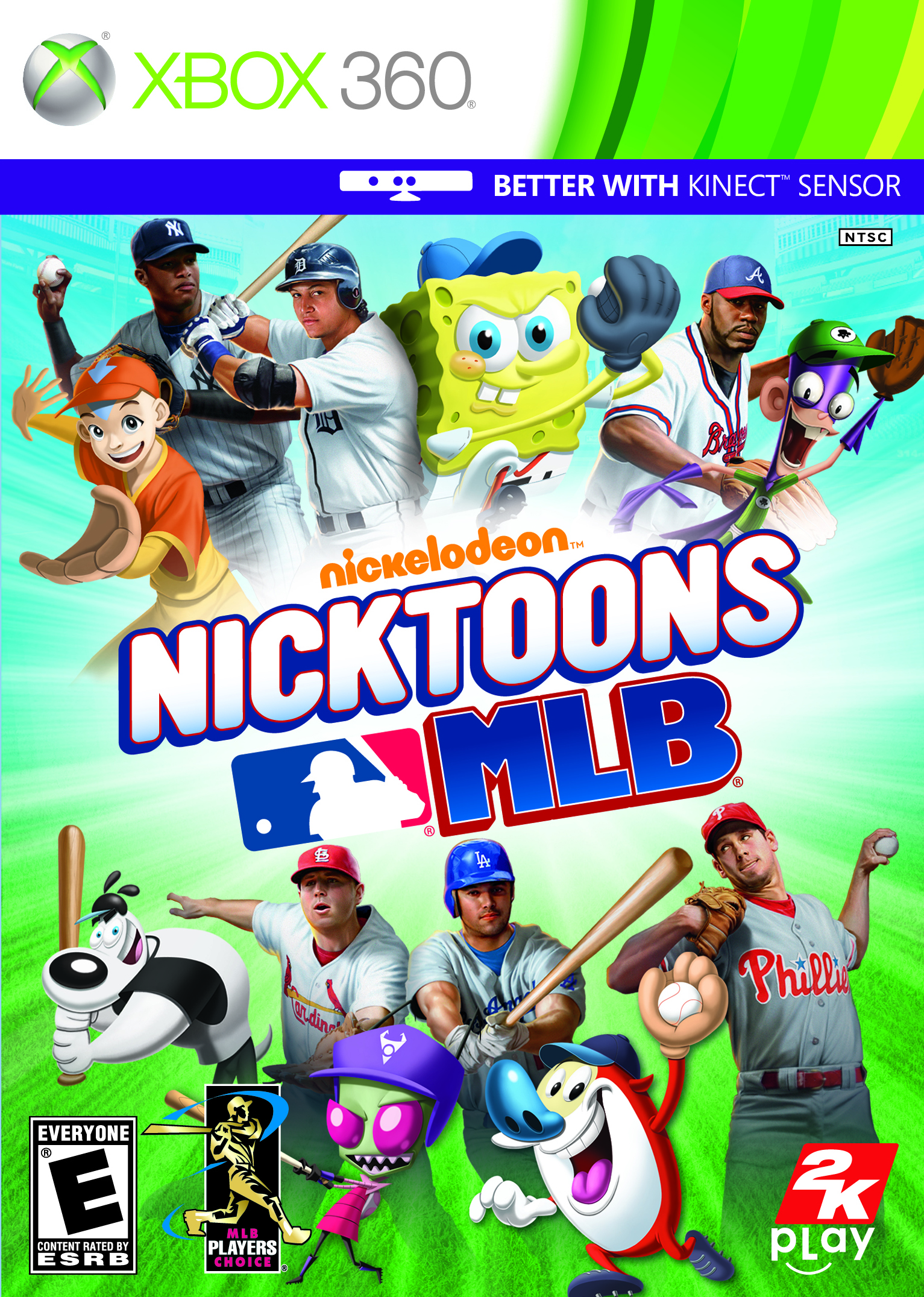 By Chris Olds | Beckett Baseball Editor
The stars of Major League Baseball have a few new rookies to deal with — guys who are pretty well-known in their own right — in a forthcoming video game release.
Who?
SpongeBob Squarepants, Ren and Stimpy, Chum Chum and Danny Phantom to name a few.
These rookies — and more Nicktoons — will be competing against actual MLB players in actual MLB stadiums in 2K Play's Nicktoons MLB for the Xbox 360 with support for Kinect along with versions for the Wii and Nintendo DS. The game arrives on Sept. 13.
Just think, SpongeBob in Wrigley Field … and who wins in a showdown between him and Cliff Lee?
Among the MLB stars who will be profiled — and appear on the video game's box art — are Lee,Robinson Cano, Andre Ethier, Miguel Cabrera, Jason Heyward and many more. Each team will have players represented. While some players will have a home-field advantage at times in their real-life ballparks in the game, it also will include new digital parks that are more energized for the child's gaming experience — how will guys like Matt Holliday hold up at Frosty Freeze Field?
Well, then again, Holliday did play in Colorado …
The game is actually a first for combining Nickelodeon's characters with MLB players, according to Shaan Kandawalla, the VP for digital retail games for Nickelodeon.
"Our Nicktoons stars are taking the field and plan to go yard against the best players in Major League Baseball," Kandawalla said. "Nicktoons MLB will introduce a whole new rivalry on the baseball diamond."
Chris Olds is the editor of Beckett Baseball magazine. Have a comment, question or idea? Send an email to him at colds@beckett.com. Follow him on Twitter by clicking here.
To see more from the game, check out our Box Busters (of an admittedly different kind) video below … and you'll have a chance to win a copy of the game right here closer to release and then in the October issue of Beckett Baseball.