What's in a name? Nickname autographs can add some variety to your collection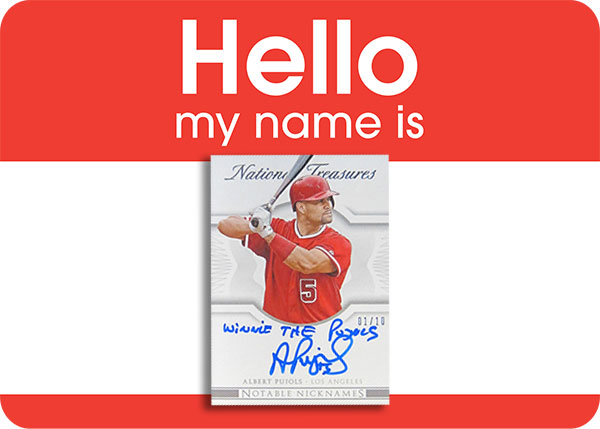 By Ryan Cracknell | Hobby Editor
You're an old-school football fan and have amassed a half-dozen Joe Namath autographs over the years. But do you have a "Broadway Joe"? If a Yankees fan pulls a standard Dustin Pedroia autograph, the reaction might be one of, "meh." Make it a "Muddy Chicken" and, chances are, even the deepest of rivalries can be set aside.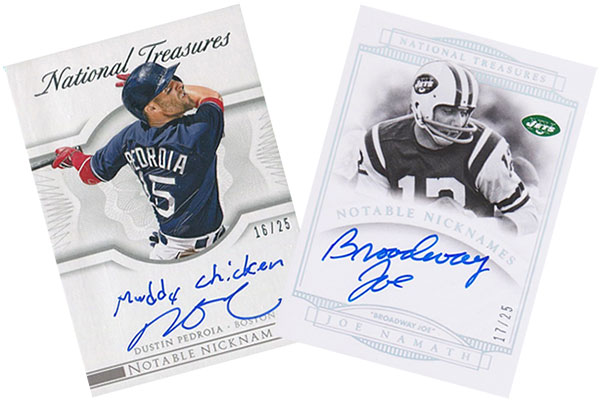 Let's face it, autographs are everywhere in today's hobby. There's a reason for that. But with so many out there, it takes a little something extra to make them special. To me, nickname autographs are one of those things. It's a niche that adds something personalized. And they're not too common, either.
Nickname autographs on sports cards have been around in various forms for more than almost two decades. With the growing number of high-end products over the last few years, they've become a little more common. Most sports have seen varying degrees of cards signed with player monikers. Even UFC cards have gotten in on the action. Yes, that means you can look for the likes of "Cupcake" and "Uncle Creepy."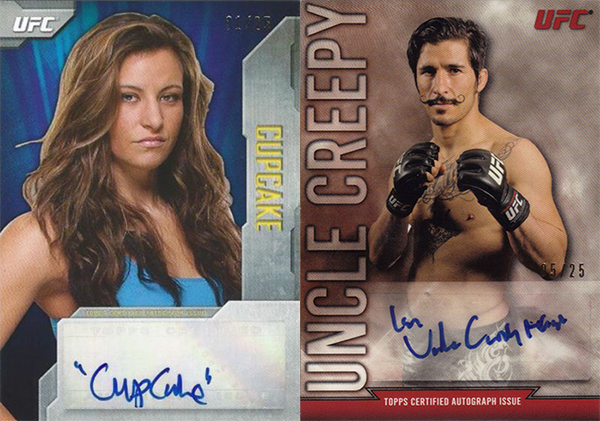 Then there are those cards that are intended to have nicknames but are missing the inscription. But we'll save that for another time.
Most nickname autographs come in dedicated insert sets, which gives you the opportunity to go beyond a favorite player. Some of these can get quite pricey, but there are a couple that aren't.
Another side perk of these types of autographs is the penmanship. Although not always the case, most give the impression that a little bit (or a lot) of extra time was taken.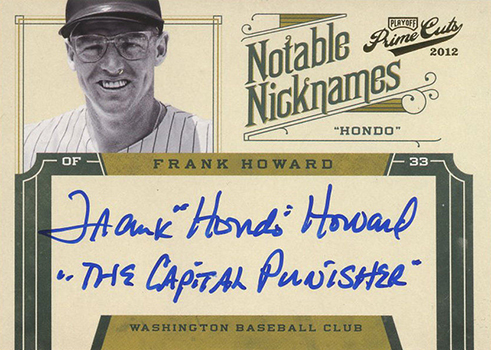 There are also those cards that take something that would normally be undesirable and give it something of a spin. I'm not sure I'd want to have an Aaron Hernandez autograph under normal circumstances, but this 2010 Press Press PE Sideline Signatures card isn't normal.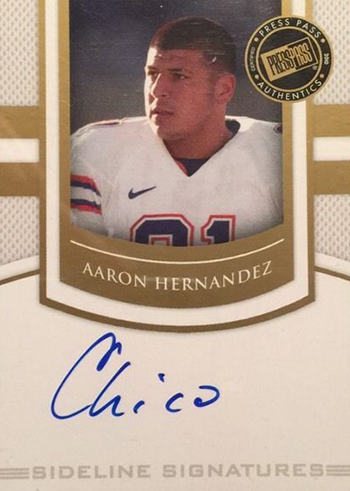 By far the most prolific insert when it comes to these types of cards is Notable Nicknames. It started all the way back in 1997 Donruss Signature Baseball and has continued off and on through to the present day at Panini. Notable Nicknames has bounced around a few brands but most recently it has settled in at National Treasures.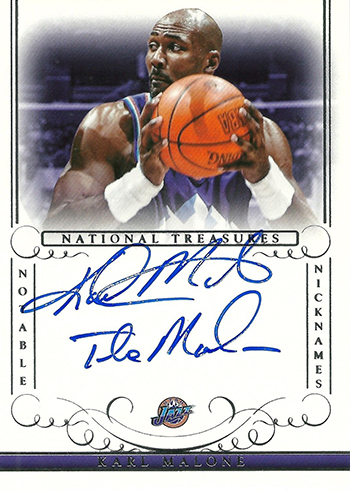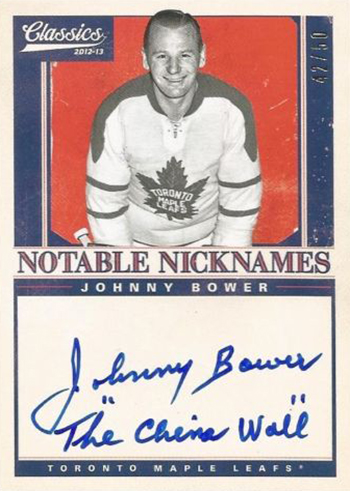 If you're a baseball fan and National Treasures is out of reach, 2006 Fleer Greats of the Game Nickname Greats is a fantastic set. The base version highlights nicknames. That continues into the autographs where some great inscriptions can be found. My Tim "Rock" Raines didn't cost me much, but it's one of my favorite cards in my Expos collection simply because it's different. Another favorite of mine is Mitch "Wild Thing" Williams, which not only has his name, but the attitude he had as a dominant closer back in the day, pre-Joe Carter World Series-winning home run.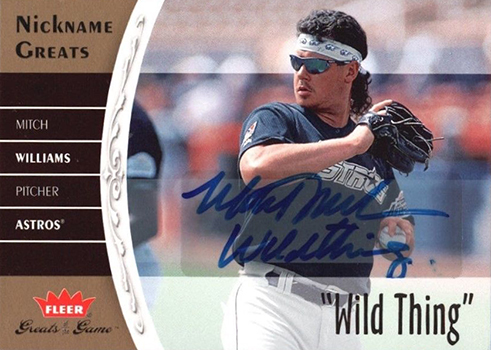 Whichever the sport, no matter the set, if you're looking to add something different to your autograph collection, consider taking the time to hunt down some nicknames.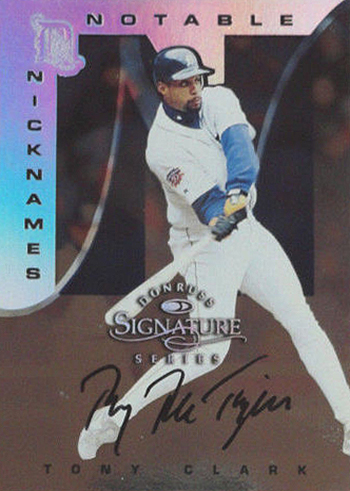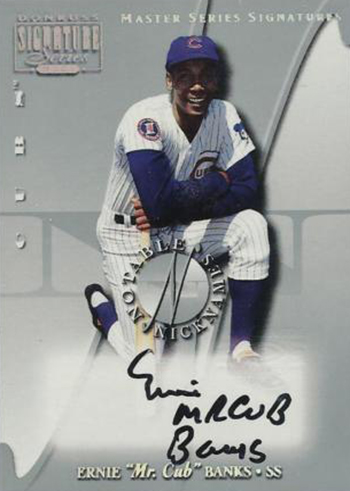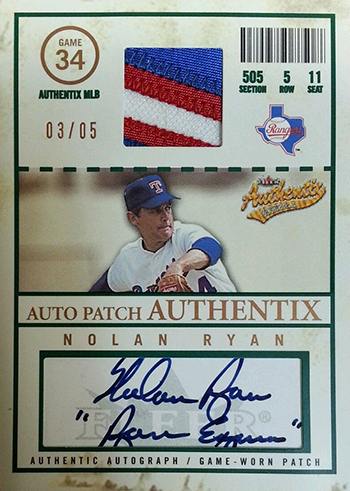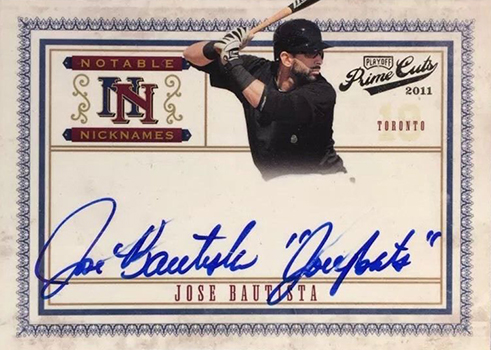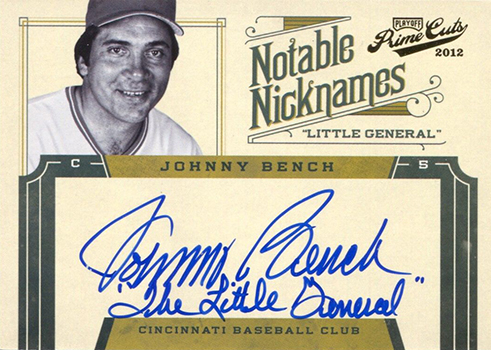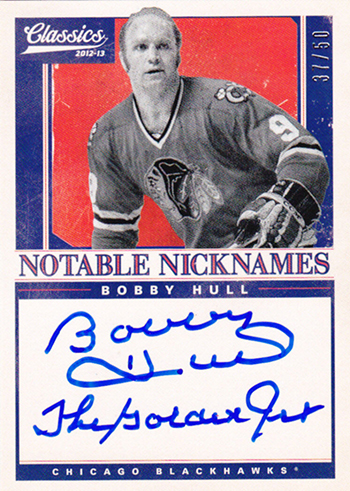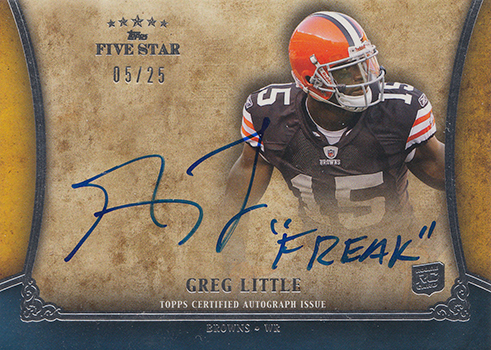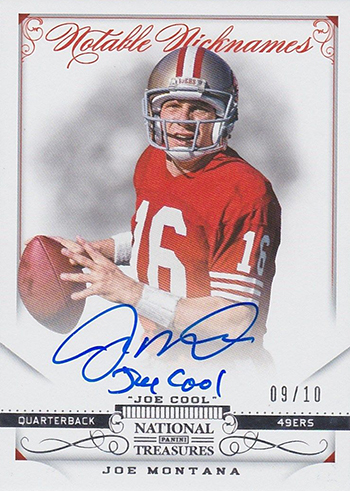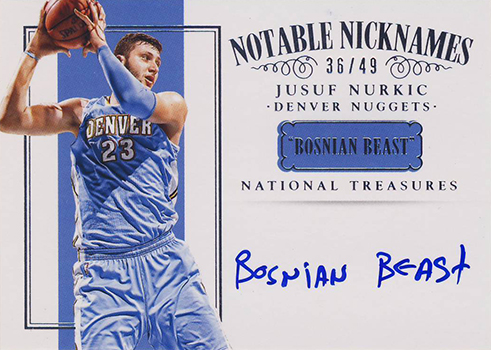 Comments? Questions? Contact Ryan Cracknell on Twitter @tradercracks.