Nick Foles: Career Journeyman – Beckett Pricing Insider
This edition of the Beckett Pricing Insider is brought to you by GTS Distribution. Watch Go GTS Live – The Hobby's Web Show, every Thursday at 9 PM EST.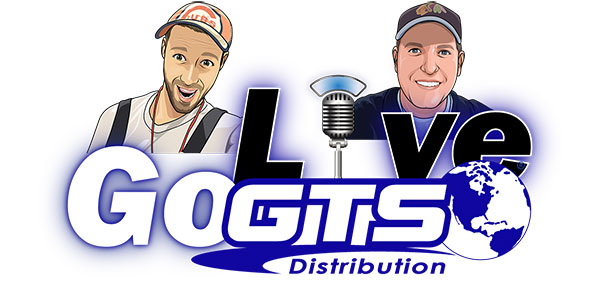 Nick Foles has one of the most interesting careers I have seen in recent history. To say it's been a roller coaster is putting it lightly. In his second year with the Eagles, Foles started in ten games and went 8-2. He even tied a record for seven touchdown passes in a single game. In 2015, he went to the Rams and then the Chiefs as a backup. Then it's back to Philly and he wins the Super Bowl MVP. Foles got paid a huge contract going to Jacksonville in 2019 but didn't win a single game he started with them. This offseason he was traded to the Bears and will compete for the starting job.
Foles' cards have been on a similar roller coaster. They started out fine but really took off in 2013. They dropped to all-time lows for the next two years. Then came the Super Bowl and the values took off again. Prices have have cooled again recently, especially with the emergence of Gardner Minshew as the starter for Jacksonville. His values are still selling for a decent amount, but nowhere what they were in 2017. Could Foles find his game away from Philadelphia by going to Chicago? We only have to wait a few more months to find out.
Here are three interesting picks from his rookie season.
2012 Topps Prime Autographed Relics Level 5 Copper Nick Foles #PVNFL /50
Topps Prime always gave collectors quality memorabilia autographs. This one has two jersey and two ball pieces in it.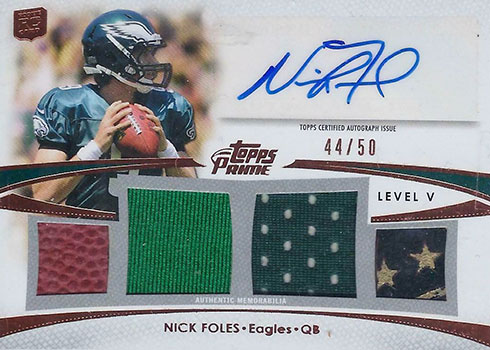 2012 SP Authentic Nick Foles #251 JSY AU /885
At its highest value collectors could expect to buy this SP Authentic card for around $80. Now it's in the $40 range. But that could change if Foles helps the Bears win some games.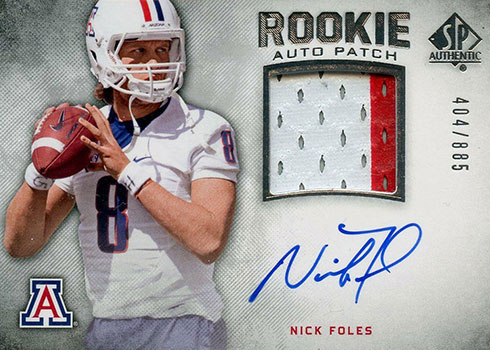 2012 Crown Royale Green Nick Foles #274 JSY AU /49
The patches in this product are awesome. Crown Royale gives collectors great patch autograph cards for a decent price. These are currently selling in the $30-$40 range on the secondary market.