Nick Chubb Staying a Brown – Beckett Pricing Insider
This edition of the Beckett Pricing Insider is brought to you by GTS Distribution. Watch Go GTS Live – The Hobby's Web Show, every Thursday at 9 PM EST.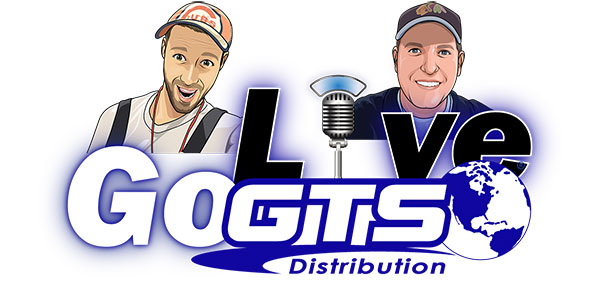 Recently, Browns running back Nick Chubb signed a three-year, $36.6 million contract, keeping him in Cleveland. Chubb has been the starting running back with the team pretty much since day one. In his rookie year, he missed the 1000-yard mark by only four yards. He didn't miss that number the next two seasons, while also making the Pro Bowl.
Since Nick Chubb joined the team, the Browns have gotten better and better every single season. They not only made the playoffs last season but won their first playoff game since 1994.
Collectors have taken notice and have been paying good money for Chubb's cards. His card values started high and few have gone down. Many have made noticeable gains of late.
With the Browns locking him into a long-term deal and the team looks to stay in the playoff hunt for years to come, collectors should keep showing his cards the love.
Here's a look at three of Chubb's top Rookie Cards that collectors can't get enough of.
2018 Panini National Treasures #172 Nick Chubb JSY AU RC /99
National Treasures consistently has some of the most valuable cards for any rookie. When this card was first released, it had a high book value of $200 and has steadily gone up. In 2019 it was raised to $400 and recently it has gone up again to $500.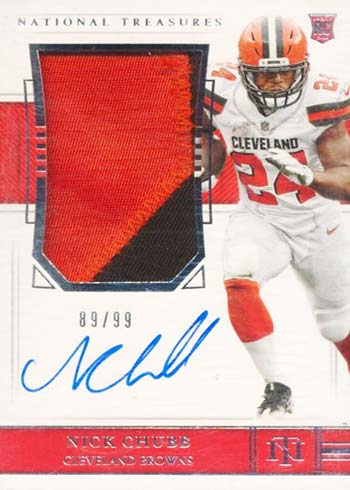 2018 Panini Contenders #113A Nick Chubb AU RC
Not everyone can get their hands on a National Treasures RC. Contenders is a lot more accessible. When this card came out in January, 2019 the card was valued at $50 and has seen it gone up to $80 in early 2021. Another recent jump has it sitting at a high book of $125.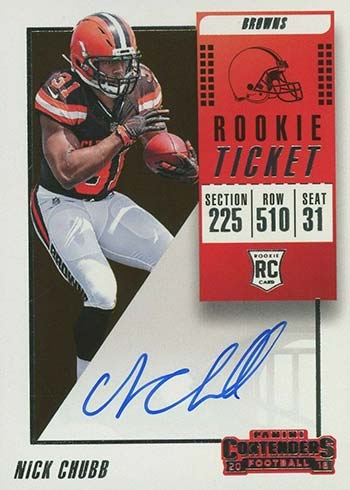 2018 Panini Prizm #213 Nick Chubb RC
Prizm is proof of that a Rookie Card can be popular even without an autograph. When the pandemic struck Prizm cards values shot up. This card's value has risen from $3 to $20 and those sales are still going strong on the secondary market.