NHLPA partners with Classic Auctions to benefit charity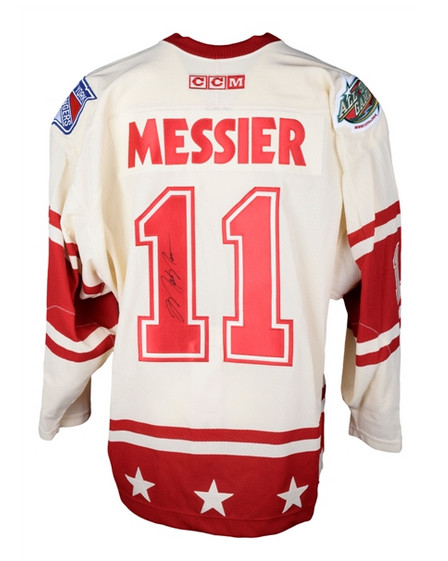 By Stephen Laroche | Beckett Hockey Editor
The National Hockey League Players' Association has opened up its vault and have partnered up with Classic Auctions to give collectors everywhere the chance to own some pieces of hockey history. The auction, which will benefit The Hospital For Sick Children in Toronto, is live now and features memorabilia from some of the game's greatest stars from the past and present.
With a mixture of jerseys worn in either All-Star Games, the Olympics, or warmups prior to NHL outdoor games, bidding is expected to be intense and comes to a close on September 20. There are over 200 items up for sale and each comes with a letter of authenticity from the NHLPA. Most of the All-Star Game jerseys are also autographed and date back to 1994.
Among the most appealing lots for collectors are All-Star sweaters from Hall of Famers like Nicklas Lidstrom, Raymond Bourque,  Mark Messier, Brendan Shanahan, and Joe Sakic. There are also others from future Hall of Famers and today's stars, including Jonathan Toews, Evgeni Malkin, Henrik Lundqvist, Carey Price, and Patrick Kane.
The Olympic jerseys available come from the Russian team that played in 2002 along with a wider assortment that were worn two years ago in Sochi. There are also some jerseys that were worn during the 2004 World Cup of Hockey, which was the latest installment of the event before this year's edition starts later this month. For those that want an unconventional throwback, there are also jerseys that were worn by NHLPA members during exhibition games that were played during the 1994 NHL lockout.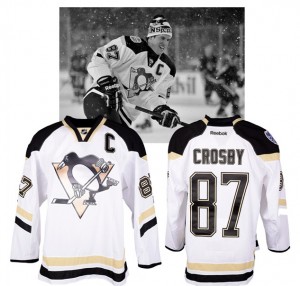 For those that want a unique treasure from their favorite team or player, the assortment of warmup jerseys from outdoor contests offers up plenty of interesting options. The one most likely to generate the highest bid was worn by Sidney Crosby in 2014, but there are plenty of others that come from historically significant games.
Many NHL players are often involved in charity work during their time off the ice, often outside of the public eye.
"Our players have a long history of taking time away from the rink to visit and support children's hospitals in their hometowns and adopted home cities around the NHL," said Mathieu Schneider, NHLPA Special Assistant to the Executive Director, in a press release. "In that same spirit, the players wanted to do something special to raise funds for the efforts at SickKids, and they are grateful to have this opportunity to sell a small piece of history for such a great cause."
As noted in the press release provided by the NHLPA, SickKids is "Canada's leading hospital and research centre dedicated to improving children's health and is home to Canada's largest hospital-based child health research institute." Much of the research and discoveries that occur there helps children recover from illness all over the world.
"We are excited to partner with the NHLPA and are thrilled that the NHLPA and its players chose SickKids for this historic auction," said Paula Menzes, Director, Sponsorship and Cause Marketing, SickKids Foundation. "We rely on the generous support of our community and corporate partners and are grateful to the NHLPA for contributing the proceeds of this unique initiative to SickKids. With the support of the NHLPA, and the generosity of hockey fans and collectors, SickKids will continue to provide world-class research, learning and care to our patients and their families."
For more information or to bid on items, please visit Classic Auctions here.
Stephen Laroche is the editor of Beckett Hockey, Beckett Basketball, and Beckett Sports Card Monthly magazines. Have a comment, question or idea? Send an e-mail to him at slaroche@beckett.com or follow him on Twitter @Stephen_Laroche.