NFL Week 6 MVPs – Beckett Pricing Insider
This edition of the Beckett Pricing Insider is brought to you by GTS Distribution. Watch Go GTS Live – The Hobby's Web Show, every Thursday at 9 PM EST.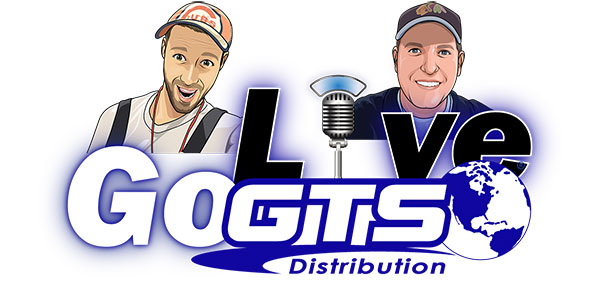 Six weeks into the season and we have some pretty clear front runners for the season MVP race. Kyler Murray and Dak Prescott are my top picks at quarterback, but Derrick Henry is my hands-down favorite. He just can't stop scoring touchdowns and having 100-yard games. Let's just say that these three guys' cards aren't going down any time soon.
There were some other great players this week that shouldn't be ignored.
Trevon Diggs
Trevon Diggs has had at least one interception per game this season. The one on Sunday's victory over the Patriots could be his biggest one of the season so far. With around two-and-a-half minutes left, he picked off Mac Jones' pass and ran it 42 yards for the score to give Dallas the lead. Eventually, after some more scoring, the game went to overtime where Dallas won. Without that pick-six they wouldn't have had a chance, though.
Collectors are going after Diggs' cards like they did J.J. Watts or Aaron Donald cards a few years ago. He is for sure the defensive collecting MVP of the year so far. Fun Fact: Trevon Diggs has the same number of touchdowns as his brother Stefon (1).
The other MVP of this game could go to CeeDee Lamb with his 149 yards and two scores. He even caught the game-winning touchdown in overtime. Lamb is the clear number one receiver in Dallas and collectors are definitely paying attention.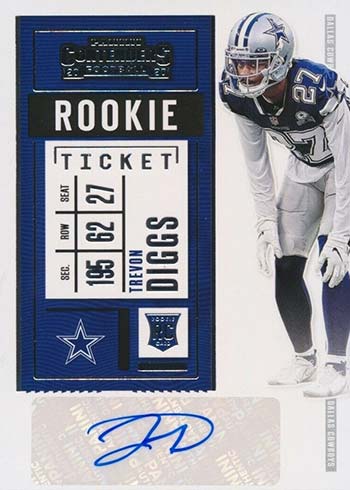 Jonathan Taylor
The Colts needed a win on Sunday. Luckily, they played the Texans. They got their blowout win, 31-3 and Jonathon Taylor was a key factor. He rushed for 145 yards and two touchdowns.
Taylor was highly touted as a rookie in 2020 and was one of this highest valued running backs from the year's draft class. If the Colts can stay healthy and make a playoff push, Taylor's cards should draw increased attention.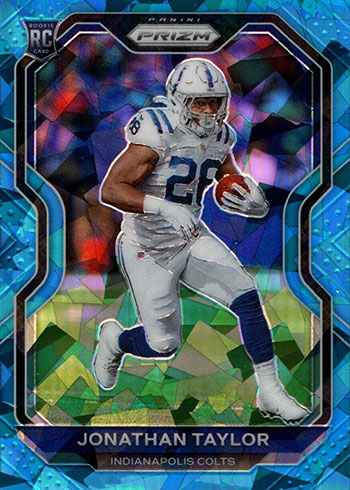 Trevor Lawrence
For the rookie of the week, I have to give it to Trevor Lawrence. He finally got his first professional win in London against the Dolphins. He threw for 319 yards and a touchdown in the win. Trevor Lawrence was the first overall pick in the draft and, for several months, was the most valuable 2021 rookie with collectors. His values have dipped slightly, but not by much. He does trail Mac Jones at this point, though, as far as values for comparable cards.