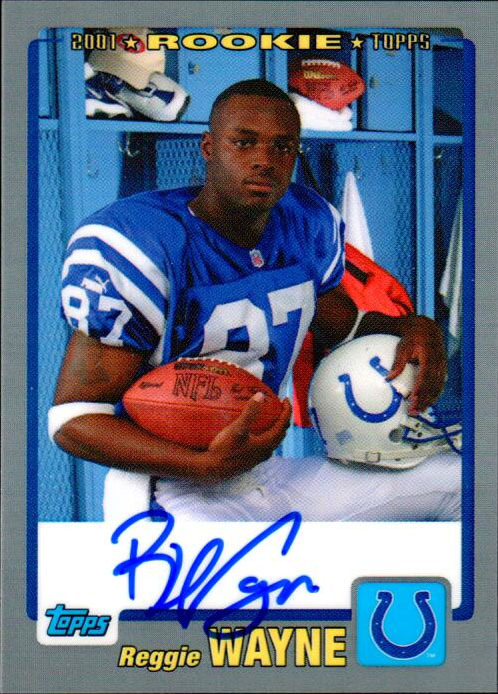 By Susan Lulgjuraj | Beckett Football Editor
After the fifth week of the NFL is nearly, teams begin to be more defined. Some are living up or down to expectations while other teams remain inconsistent.
The fifth week saw a number of rookies shine and veteran wide receivers in the spotlight once again.
New Orleans Saints quarterback Drew Brees also broke Johnny Unitas' record of consecutive games with a touchdown pass.
Here's a look at the weekly awards in Monday Morning Collector.
Veteran of the Week
Reggie Wayne, Indianapolis Colts: Wayne has been in the league for 12 years and spent most of them with one of the best quarterbacks in history. However, Wayne had the best game of his career at 33 years old this weekend. He caught a career-high 212 yards, including the winning the touchdown with 35 seconds left against the Green Bay Packers.

Chase cards
– 2001 Playoff Contenders auto

– 2001 Topps Rookie Premier auto

– 2001 sp authentic patch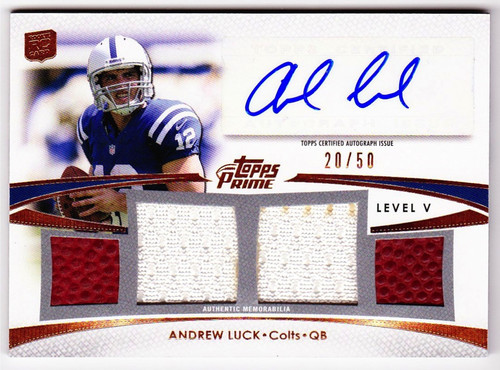 Rookie of the Week
Andrew Luck, Indianapolis Colts: Wayne couldn't have had such a tremendous game without this rookie. The No. 1 overall draft pick never looked better. He completed 31-of-55 passes for 362 yards, two touchdowns and an interception. He also ran in a TD. Luck did this all despite pressure from the Green Bay Packers, who sacked him four times.

Chase cards
– 2012 Momentum Tandem Threads auto

– 2012 Topps Prime autographed relic Level V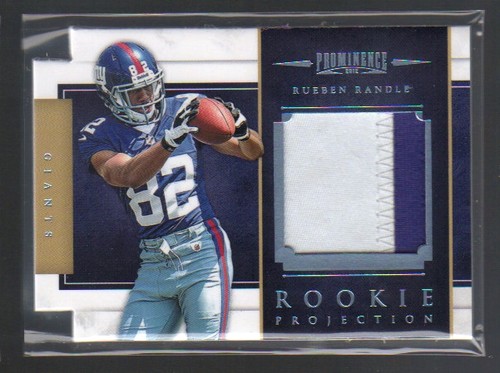 Breakout Performance of the Week
Rueben Randle, New York Giants: During the early part of the season, reports indicated the New York Giants were not happy with Randle's work ethic. However, the rookie wide receiver seemed to do all right against the Cleveland Browns. He had six catches for 82 yards. Coming into the game, Randle had just one catch for four yards.
Chase Cards
– 2012 Topps jersey

– 2012 Panini Prominence team logo patch
Susan Lulgjuraj is an editor of Beckett Football. You can email her here with questions, comments or ideas. Follow her on Twitter here.