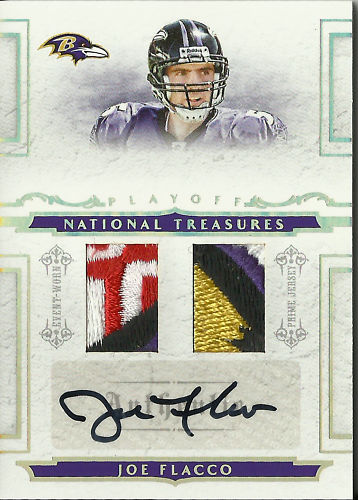 By Susan Lulgjuraj | Beckett Football Editor
The third week of the NFL season had some highlights and plenty of lowlights.
Every week, we'll look at who did well and some of the cards that collectors can grab of these players. We'll pick a Veteran of the Week, Rookie and the Week and Breakout Performance of the Week.
Got different ideas? Let us know in the comments.
Veteran of the Week
Joe Flacco, Baltimore Ravens: Flacco played in one of the most exciting games of the weekend, Flacco led his his team to a 31-30 win over the New England Patriots with two scoring drives in the fourth quarter. Add in the emotional toll of wide receiver Torrey Smith losing his brother in an accident (Smith had two touchdowns), and it was an amazing game to watch.

Flacco finished with 382 passing yards with three touchdowns while completing 28-of-39 passes.
Cards to chase:
– 2008 Absolute Memorabilia #270 RPM Auto RC

– 2008 Bowman Chrome Refractors #BC61

– 2008 Bowman Sterling #188 jersey/auto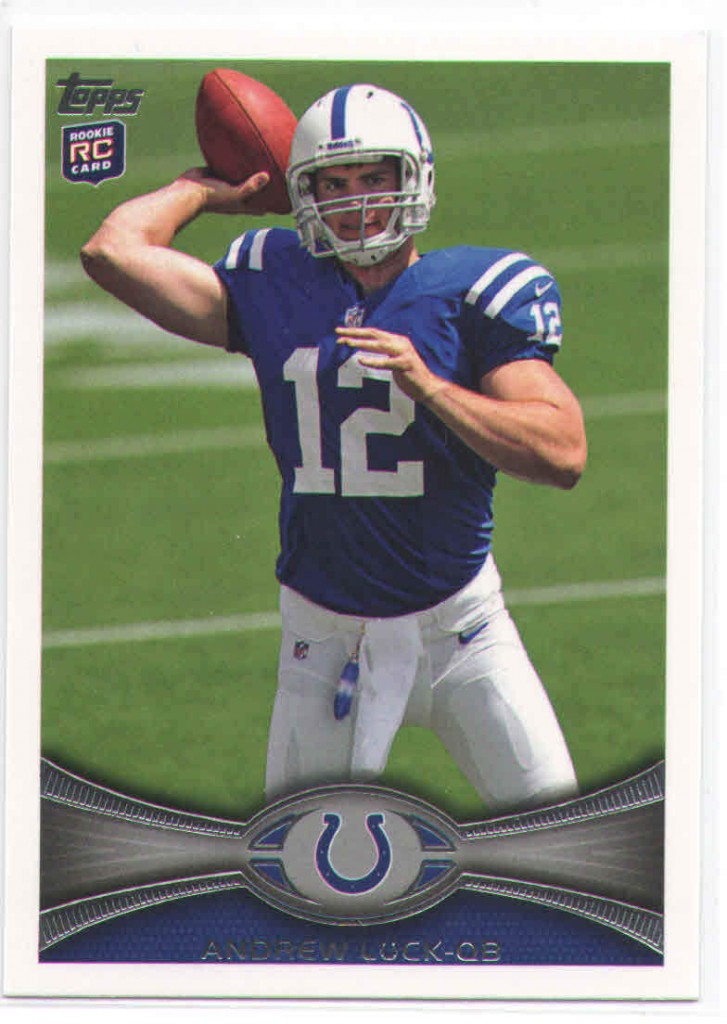 Rookie of the Week
Andrew Luck, Indianapolis Colts: He had to win it one of these weeks. Despite his team being 1-2, Luck has shown great potential at quarterback. In a 22-17 loss to the Jacksonville Jaguars, Luck completed 22-of-46 passes for 313 yards, two touchdowns and an interception.
Cards to chase:
– 2012 Elite #101 /699

– 2012 Finest Refractors #110

– 2012 Bowman Accolades Autographs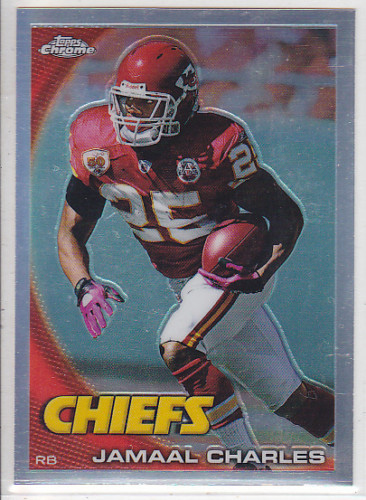 Breakout Performance of the Week
Jamaal Charles, Kansas City Chiefs: The five-year veteran has had impressive games in the past. But there was no way we could leave him out of this week's Monday Morning Collector with the type of game he had.
Charles 233 yards and a touchdown on the ground on 33 carries. He averaged 7.1 yards a touch. Charles also added 55 yards on six catches in Kansas City's 27-24 win over New Orleans.
Cards to chase:
– 2008 Donruss Gridiron Gear #217 jersey/auto /100

– 2008 SPx #179 jersey/auto /325

– 2008 SP Authentic #293 jersey/auto /999
Susan Lulgjuraj is the editor of Beckett Football magazine. You can email her here with questions, comments or ideas. Follow her on Twitter here.