NFL Week 2 MVPs – Beckett Pricing Insider
This edition of the Beckett Pricing Insider is brought to you by GTS Distribution. Watch Go GTS Live – The Hobby's Web Show, every Thursday at 9 PM EST.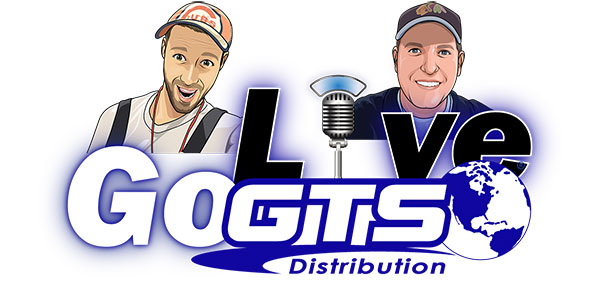 Another week is in the books and there were some standout performances that happened. Running backs had an amazing weekend, with a lot of players having multi-TD games. We also saw another comeback against the Falcons with some huge numbers put up in that game. Below are the players that I think were the best of the best in Week 2.
Dak Prescott
The Cowboys were down huge in this game and a lot of people stopped paying attention to it. Then Dak Prescott put the team on his shoulders and led a huge comeback to win 40-39. They were down by 16 with six minutes to play. Dak threw for over 450 yards and one score in the air but ran three touchdowns in himself.  Prescott's cards have been popular from the beginning, but his values cooled off a little last season. But things have been picking back up. This 2016 Panini Prizm BGS 10 Black Label card sold for over $3,500 recently on the secondary market.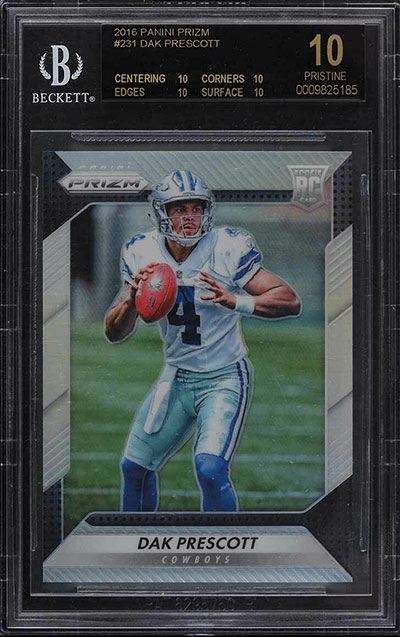 Aaron Jones
The leading scorer from 2019 had a great day in Sunday's victory over the Lions. He led the team in rushing yards, receiving yards and touchdowns. He had 168 yards on the ground with two scores and 68 yards receiving and another touchdown. Collectors really started chasing Jones' cards last season when he had a new offense to work with that focused on giving him more touches. He made the most of it and his values skyrocketed. That said, there's still room to grow.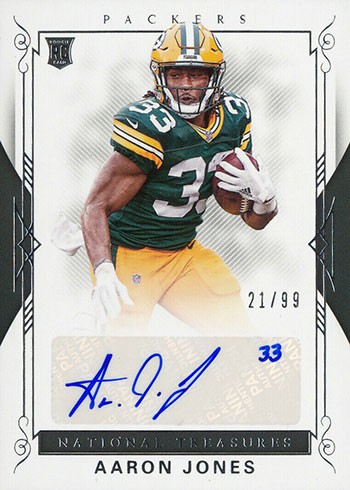 Nick Chubb
Another running back that had a great game was Nick Chubb, rushing for 124 yards and two touchdowns. Other than Baker Mayfield, Chubb is probably the most collected Browns player right now. His card values have remained pretty consistent and affordable for the last couple seasons but that could change.