NFL Week 14 MVPs – Beckett Pricing Insider
This edition of the Beckett Pricing Insider is brought to you by GTS Distribution. Watch Go GTS Live – The Hobby's Web Show, every Thursday at 9 PM EST.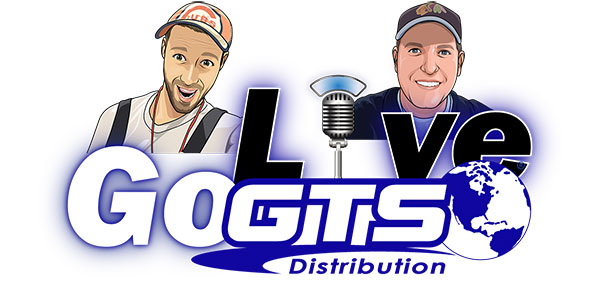 Ryan Tannehill
With their win on Sunday over the Raiders, the Titans have been 6-1 with Ryan Tannehill as their starting quarterback. They are also tied for the top spot in the AFC South. This week, Tannehill went 21-27 with 391 yards and a touchdown.
The starter in Miami from 2012 until last season, his cards started off pretty hot but cooled off quickly. It seems like the change of scenery has done wonders for Tannehill and he is starting to show his true potential that was hindered with the Dolphins. If he can lead the Titans to the playoffs and go deep, his cards will gain notoriety once again.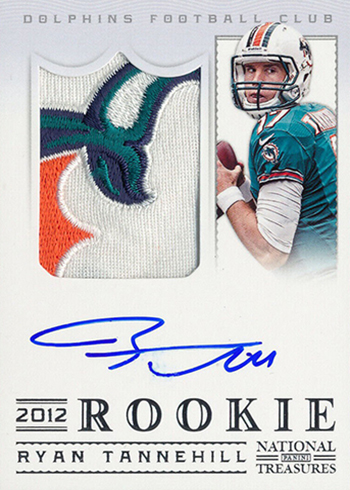 Drew Lock
Drew Lock started the season on the Injured Reserve list before being activated two weeks ago. That's when he took over the starting job from Joe Flacco who went on the IR list himself and Brandon Allen who didn't show enough to keep the job. Lock is 2-0 as a starter including a dominating win over the AFC South leading Houston Texans. He went 22/27 for 309 yards and three touchdowns.
Lock's cards started out hot in the beginning of the year but cooled off significantly after his injury. Now that he is the starter and putting up big numbers, collectors are quickly taking interest in his cards once again.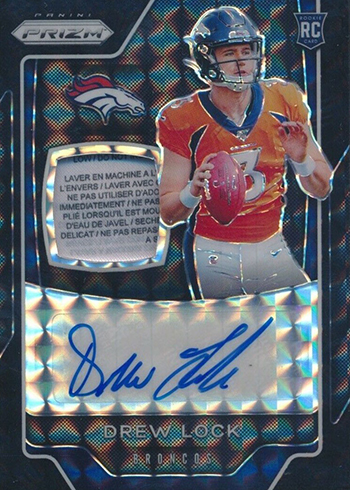 Austin Ekeler
How often do you see a guy lead his team in receiving and rushing while going for over 100 yards in each category? It's not the most common occurrence but that is exactly what Austin Ekeler did in Sunday's win over the Jaguars. He had 213 total yards of offense while also scoring a touchdown. For collectors, there are only two products with his autographs: his 2017 Contenders Rookie Cards and an insert in 2019 Panini Playbook.