NFL Week 13 MVPs – Beckett Pricing Insider
This edition of the Beckett Pricing Insider is brought to you by GTS Distribution. Watch Go GTS Live – The Hobby's Web Show, every Thursday at 9 PM EST.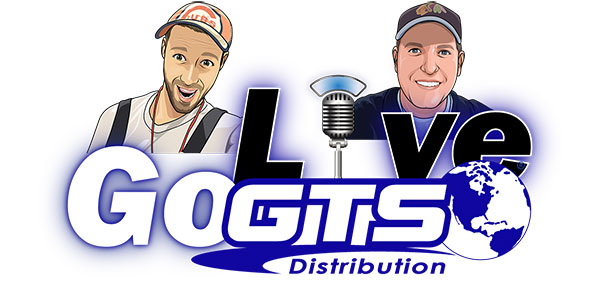 Cole Beasley
It was a very happy Thanksgiving for Cole Beasley and the Buffalo Bills. They went into Dallas and soundly defeated the Cowboys 26-15. Beasley shredded his former team's defense with six catches for 110 yards and a touchdown. There was a hint of revenge his performance, like he wanted to show his former team what they let go.
Beasley's cards have always sold well, but since leaving the Cowboys values have softened a little.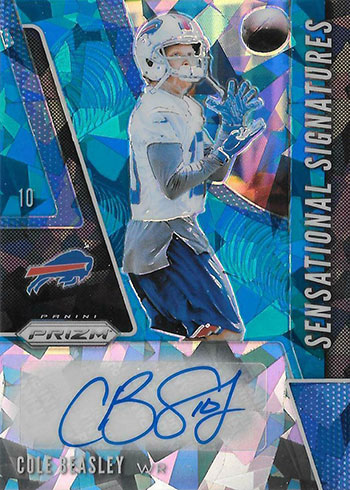 Jared Goff
Jared Goff is having an off year, after leading his Rams to the Super Bowl last season. There were a few big performances this year, but two of them came in losses. In Sunday's win against the Cardinals, he went 32/43 for 424 yards and two touchdowns.
2018 saw Goff's values take off and reach their all-time highs but those have dropped this season.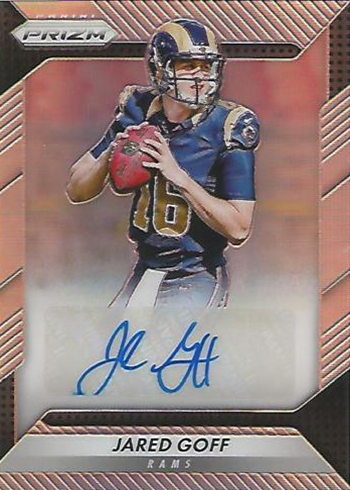 Derrius Guice
Derrius Guice had the game of his life in Sunday's win over the Carolina Panthers, rushing for 129 yards and two touchdowns. Those were his first scores of the season and, actually, his career.
His values have been consistent since he was drafted in 2018, albeit pretty reasonably priced. With the Redskins in rebuild mode, collectors can snag some quality cards for a decent price.