NFL Week 13 MVPs – Beckett Pricing Insider
This edition of the Beckett Pricing Insider is brought to you by GTS Distribution. Watch Go GTS Live – The Hobby's Web Show, every Thursday at 9 PM EST.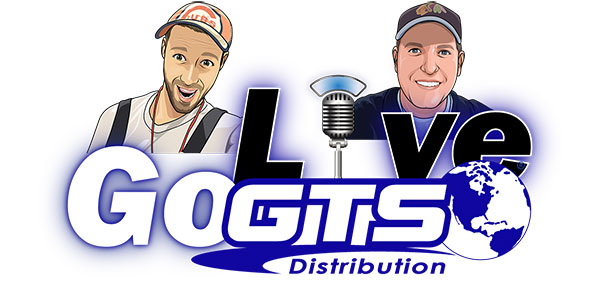 This was one wild week! The Lions managed to get their first win of the season. The Patriots took down the Bills on Monday night while only throwing three passes for the whole game. We even saw the Steelers pull off a win over the Ravens when Baltimore failed on a 2-point conversion.
There were plenty of players that showed up in a big way. Justin Herbert threw for 317 yards and three touchdowns. Since he has been featured on our MVP list recently, let's spread the wealth and take a look at some other players that collectors might want to look into.
Tom Brady
The GOAT probably had the best game of the weekend, throwing for 368 yards and four touchdowns. The Buccaneers look like a lock to win the NFC South and Brady is the key reason they are getting to the playoffs again. He's an ageless wonder that performs better than guys half his age. He will also go down as the GOAT in football card collecting as well. There are few guarantees in the sports card world, but Tom Brady cards are among them.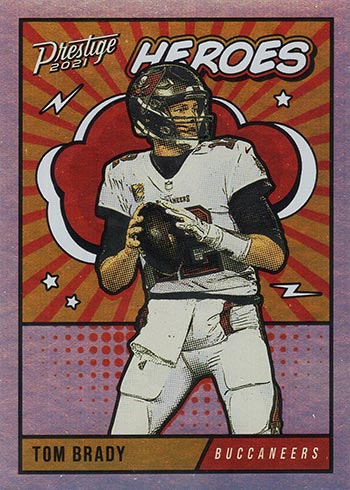 Sony Michel
Another former Patriot makes the list. Michel rushed for 121 yards and a touchdown in the Rams' blowout win over the Jaguars. His cards have dipped in value in recent seasons. This National Treasures Rookie Card, for example, started with a high book of $100 and is now down to $50. The Rams are a solid team to rejuvenate your career, though. If they can make a deep run in the playoffs collectors might start paying more attention to his cards again.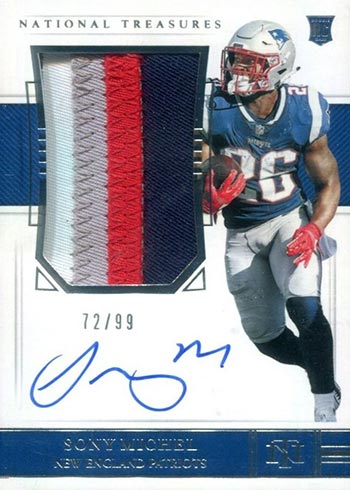 Diontae Johnson
Diontae Johnson is having his best season in his young career. He is the clear number one receiver in Pittsburgh and is going to pass 1000 yards receiving for the first time. In the win over Baltimore, he caught eight passes for 105 yards and two scores. What's impressive is that he is having this kind of season with a struggling quarterback. If the Steelers can get another high caliber quarterback, Johnson definitely has the potential to see his hobby standing rise.