NFL Week 13 MVPs – Beckett Pricing Insider
This edition of the Beckett Pricing Insider is brought to you by GTS Distribution. Watch Go GTS Live – The Hobby's Web Show, every Thursday at 9 PM EST.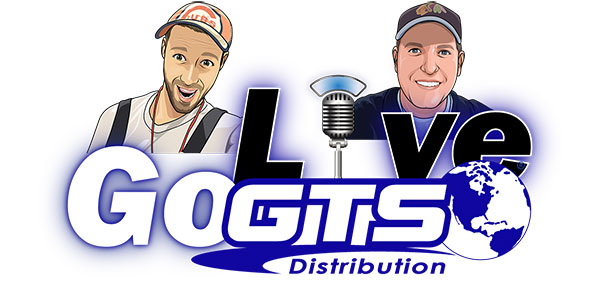 Baker Mayfield
The Cleveland Browns had an amazing first half on Sunday — enough to beat the Tennessee Titans. Baker Mayfield was nearly perfect, throwing for 336 yards and four touchdowns. He has been up and down all year, but it has worked. Mayfield set several records when he was a rookie, and collectors chased after his cards like crazy. Interest in his cards slipped in 2019, with the Browns backsliding. This year, his cards have rebounded and are looking to approach their earlier highs.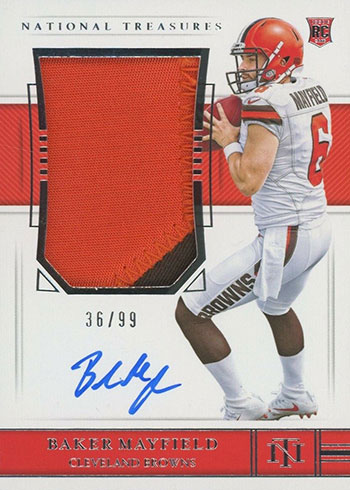 Darren Waller
Sunday's game between the Jets and Raiders was a nail-biter. Darren Waller had a career game and was instrumental in the win. He is having a career year and collectors are noticing with his card values  jumping recently.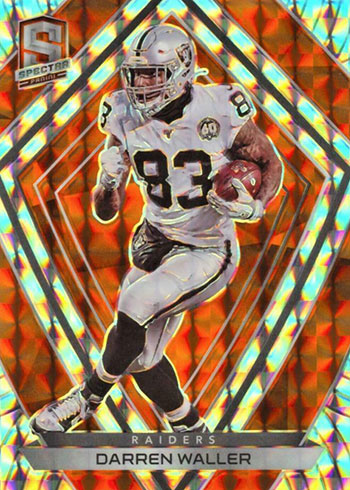 Josh Allen
Josh Allen has been in the MVP discussion for most of the season. If he keeps playing like he did on Monday night he will make a good case for the award. Allen threw for 375 yards and four touchdowns, dominating the Niners. This season has seen Allen's card values reach all-time highs.