NFL Week 12 MVPs – Beckett Pricing Insider
This edition of the Beckett Pricing Insider is brought to you by GTS Distribution. Watch Go GTS Live – The Hobby's Web Show, every Thursday at 9 PM EST.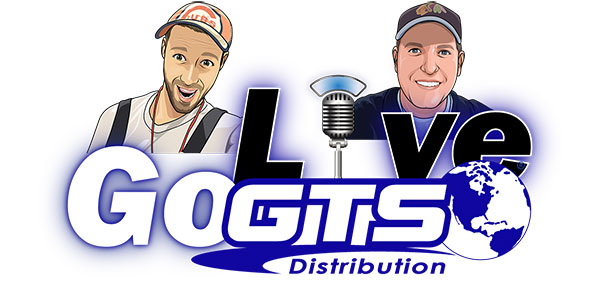 I hope everyone had a great Thanksgiving and enjoyed their feasts and watching football! We are getting into the home stretch of the season. The playoff picture is coming into focus and there are some bubble teams to watch. The big playmakers are showing up to help their team and wow the fans in the process. Let's take a look at some of the best players that wowed us all over the weekend.
Joe Mixon
The Bengals had a heck of a day against the Steelers. They dominated from start to finish, winning 41-10. Wide receiver Tee Higgins had 114 yards receiving and a score, making up almost all of the offense through the air for the Bengals. Joe Mixon was the real hero of this game, though, rushing for 165 yards and two scores.
Mixon's card values have dropped over the last few years, and it's not hard to see why. The Bengals have been near the bottom of the league for a long time and that will hurt anyone's card values. Now they are looking like playoff contenders and have a bright future. Mixon's cards are definitely going to be monitored for any upward trends.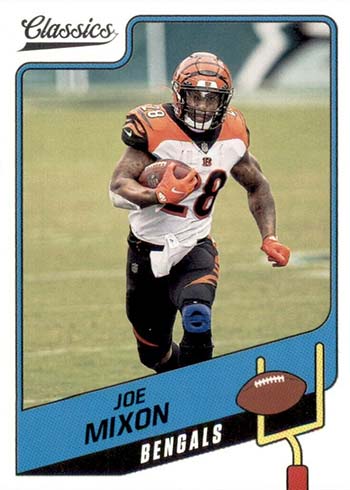 Leonard Fournette
Sometimes all a player needs is a change of scenery to flourish. Just ask Leonard Fournette who joined the Tampa Bay Buccaneers last season after the Jaguars released him. Now he has a Super Bowl ring and is a key member of an offense that has every team on alert. Fournette was used heavily in Tampa Bay's win over the Colts on Sunday, rushing for 100 yards and three touchdowns.
Collectors cooled to Fournette's cards when he was in Jacksonville, but they are gaining more interest in Tampa. The Bucs look like a lock to win their division and are poised to make another deep playoff run. If they can do that and Leonard Fournette keeps contributing, look for his cards to gain even more interest.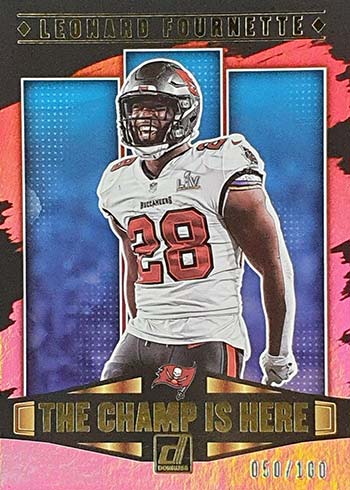 Jaylen Waddle
If there is a bubble team to keep an eye on it is the Miami Dolphins. They are on a four-game winning streak and their last five game are all very winnable. Rookie Jaylen Waddle is emerging as a key member of the Miami offense. Just ask the Panthers after he caught nice passes for 137 yards and a touchdown against them. If the Dolphins can keep this hot streak alive, they have a chance at the playoffs. That will give collectors more opportunities to see Waddle and drive more interest into his cards.