NFL Week 11 MVPs – Beckett Pricing Insider
This edition of the Beckett Pricing Insider is brought to you by GTS Distribution. Watch Go GTS Live – The Hobby's Web Show, every Thursday at 9 PM EST.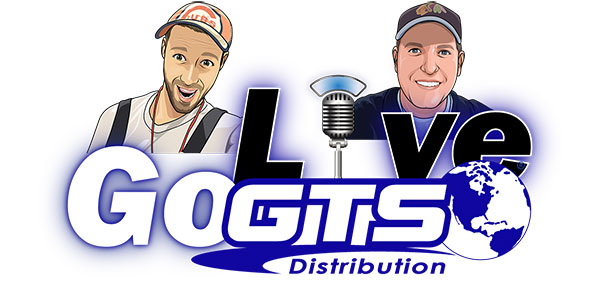 This was the week of the blowout in the NFL. We kicked things off with New England blanking the Falcons 25-0. Mac Jones keeps making a case for Rookie of the Year and making collectors happy. The Colts made the powerful Titans look tame in their 41-15 win. Jonathan Taylor had another stellar game with 185 yards rushing and four touchdowns, while also catching a pass for another touchdown. This guy could reserve a spot on the MVP list at this point. Collectors are showing more and more interest in his cards, sending values up. Let's share the love and showcase a few other players that shined this weekend.
Justin Herbert
Justin Herbert has shown time and again that he is going to have a successful career in the NFL. In the Sunday primetime game against the Steelers Herbert put up 382 yards passing and three touchdowns. He also led his team in rushing with 90 yards. Justin Herbert was the hottest rookie to come out of the 2020 draft.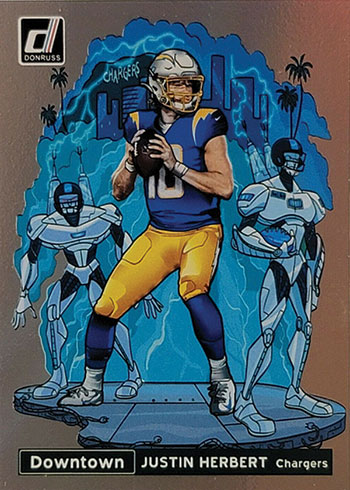 Justin Jefferson
One of the leading receivers in the NFL is Justin Jefferson and on Sunday he showed how dynamic he truly is. He caught 8 passes for 169 yards and two touchdowns as the Vikings beat the rival Packers. Jefferson's cards have been steadily and strong for the last two seasons and show no signs of slowing down.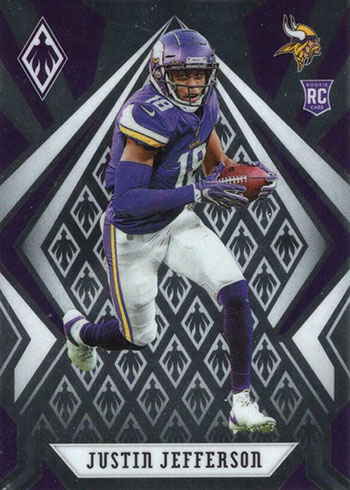 Elijah Moore
This week's Rookie of the Week is Elijah Moore. It's rare that I choose a player from a losing team but putting up 141 yards and a touchdown outweighs that sometimes. He is shaping up to be the number one receiver for the Jets, and collectors are noticing the potential as his card values are trending upwards. The Jets are not going to make the playoffs but there is potential there for the future and that is what collectors are banking on.