NFL Week 10 MVPs – Beckett Pricing Insider
This edition of the Beckett Pricing Insider is brought to you by GTS Distribution. Watch Go GTS Live – The Hobby's Web Show, every Thursday at 9 PM EST.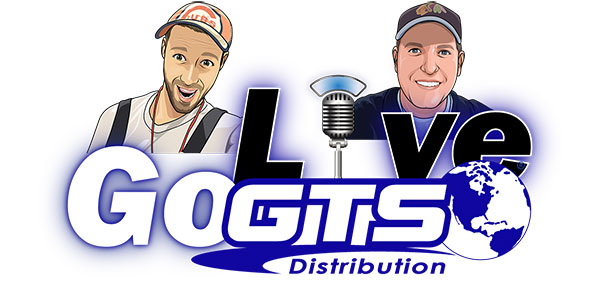 Aaron Jones
Aaron Jones scored all three of Green Bay's touchdowns in Sunday's victory over the Carolina Panthers. Heading into the game everyone was talking about Christian McCaffrey, and while he did rush for more yards (108-93), Jones took over the scoring leader title by the end of the game.
Green Bay has never been really known for their running backs, but it looks like they finally have a genuine star rusher.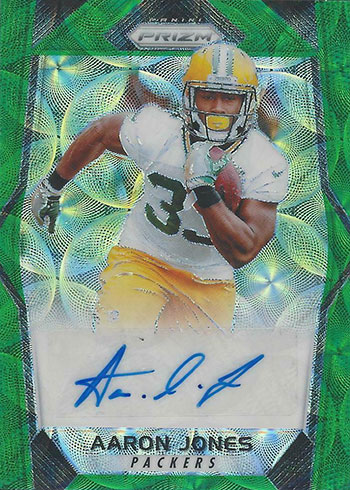 Christian Kirk
Christian Kirk had the best game of his short career on Sunday against the Tampa Bay Buccaneers. He caught six passes for 138 yards and three touchdowns. While they ended up losing that game, Kirk has shown that he can be a big playmaker and a key piece of the Cardianls' future.
Kirk is a player that collectors can still buy at a low price.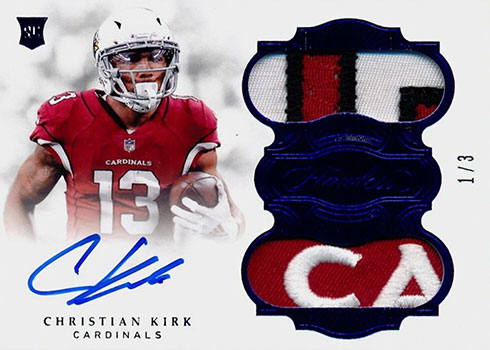 Derrick Henry
The Tennessee Titans pulled off a pretty big upset over one of the presumed dominant AFC favorites, the Kansas City Chiefs. They mainly did that on the legs of Derrick Henry who rushed for 188 yards and two touchdowns. Henry has always sold well but he has also always stayed at the same values.