NFL, Panini Formally Announce Exclusive Deal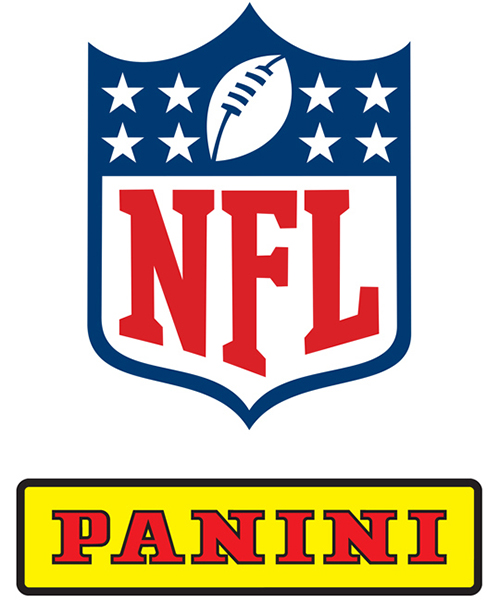 By Kevin Isaacson
The National Football League and Panini America have formally announced a new long-term physical and digital trading card and sticker agreement. The agreement, first reported today by Sports Business Journal, takes effect in April, 2016 and makes Panini America the sole manufacturer of traditional trading cards and stickers licensed by the NFL and NFL Players.
"This announcement symbolizes a landmark achievement for Panini America, and we are extremely proud to be awarded the exclusive license for traditional trading cards and stickers," said Panini America CEO Mark Warsop in a prepared statement.
The new agreement displaces Topps, which has shared traditional football trading card licensing with Panini. Beckett Media had initially reported on Panini's exclusive NFL agreement in October, after company executives had shared the pending announcement with key distribution partners.
Leo Kane, the NFL's senior VP for consumer products, said in a prepared statement, "We are pleased to expand our partnership with Panini America in order to better serve NFL fans, from children opening their first packs to long-time hobby collectors. Since entering the U.S. market in 2009, they have proven to be leaders in product development, innovation and marketing, and we look forward to working together to continue to grow the football trading card category."
The NFL agreement, coupled with Panini's ongoing NBA relationship, affords the Dallas-based company exclusive trading card rights in half of the country's major sports – an amazing accomplishment in less than a decade since entering the U.S. market. D.J. Kazmierczak, Panini's VP/sales and product development, termed today's announcement a validation of his company's work ethic and committed approach to collectibles manufacturing.
"Obviously, this is an exciting time for everyone at Panini,'" Kazmierczak said. "It is a validation to our team that, with successful products and healthy business relationships, anything is possible.'"
In preparation for 2016's expanded release schedule, Panini's development team is integrating successful legacy brands from the Donruss, Playoff and Pacific portolios. Concepts like Tools of the Trade will be reintroduced, and the company's key distribution partners are playing critical roles in developing the 2016 release schedule.
"It has been and will be a true collaborative process,'" Kazmierczak said. "Between our product team and our distribution partners, we have the benefit of tremendous industry experience. One of the key benefits [of the exclusive] allows us to make the right numbers and types of release for the every channel, something that would have been more challenging to do in the past.'"
Kazmierczak acknowledged that some collectors will not embrace the Panini football exclusive, regardless of how the company's products perform in 2016 and beyond.
"Consumers love choices. I am a consumer myself, so I get it,'" he said. "But I would like to think that an exclusive relationship, when executed correctly — and we have certainly demonstrated that with the NBA – allows a greater level of investment by the company that holds the license. If people do not think we are making the investment, then it is up to us to change that perception. But I sleep well at night, knowing how aggressively we invest and will continue to invest in the categories we serve."