NFL Divisonal Round MVPs – Beckett Pricing Insider
This edition of the Beckett Pricing Insider is brought to you by GTS Distribution. Watch Go GTS Live – The Hobby's Web Show, every Thursday at 9 PM EST.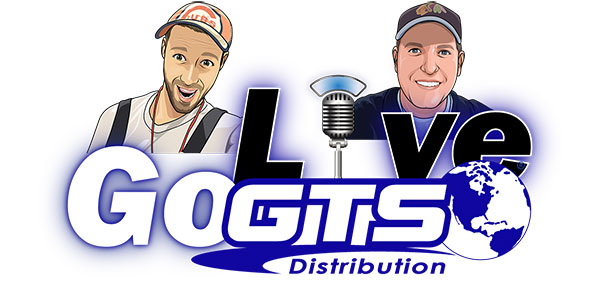 That was easily one of the most exciting weekends of football I have ever seen. Three games were decided at the last second by a field goal. Then there was an instant-classic between the Bills and the Chiefs. There were plenty of standout players. Matthew Stafford led the Rams against the Buccaneers and showed what he could do with an elite team. Tyreek Hill caught 11 passes for 150 yards and a score. Ja'Marr Chase kept putting up big yards with another 100-yard performance in the Bengals' win over the Titans. All three of these guys are having success with collectors as well, but there are three other players that really shined this weekend.
Patrick Mahomes
Thirteen seconds. That's how much time was left on the clock when Patrick Mahomes took the field to try and score. He was able to get two plays off, both long passes to set up a last-second field goal to send the game to overtime against the Bills. One drive later and the Chiefs won the most exciting playoff game I have ever watched. Mahomes threw for 378 yards and three touchdowns in the game. Everyone knows how big Mahomes is in the hobby, but this is the kind of game that will get people wanting his cards even more.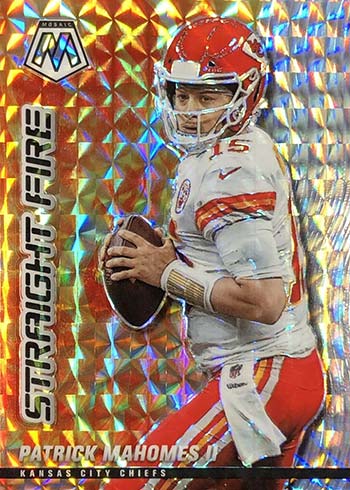 Cooper Kupp
If you need a clutch wide receiver to come up with a big play, it would be hard not to want Cooper Kupp on your team. On the final drive of the game, Matthew Stafford found Kupp twice for 64 yards and set up the game winning field goal to send the Rams to the NFC Championship game. Kupp has been coming up huge all year, leading all receivers in virtually every category. His cards have also taken off this year, with values reaching all-time highs.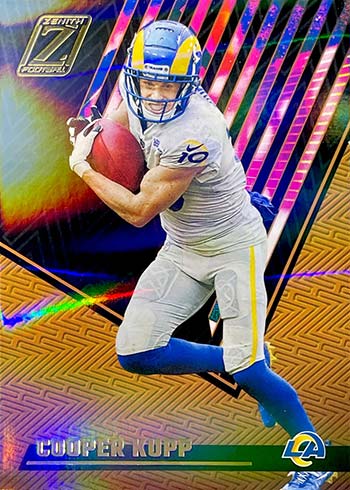 Gabriel Davis
It is very rare that I pick a player from a losing team, especially in the playoffs. But you can't ignore what Gabriel Davis did. He caught eight passes for 201 yards and four touchdowns. That is a playoff record for receiving touchdowns in a game. Every time the Bills needed a clutch play, Davis was the one they turned to. His cards already had to be raised after that performance. For example, this 2020 Limited card was priced at $30 before that game and now the value has doubled to $60. The Bills are built to be a powerhouse for many years to come, and it seems like Gabriel Davis is going to be at the center of that. He is definitely a player to keep an eye on.