Star Wars Authentics Autograph, Photo Service Launched by Topps
Topps and Star Wars have a relationship spanning 40 years. Topps and MLB go back even further. For the most part, MLB and Star Wars is limited to annual bobblehead promotions at baseball stadiums. But now, Topps, Disney and MLB are teaming up to deliver a new Star Wars photo and autograph service.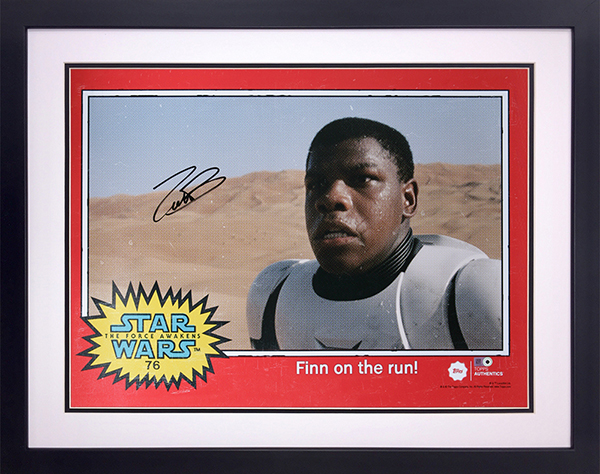 StarWarsAuthentics.com has launched with photos — both signed and unsigned — from across the various films in the saga.
The partnership brings together various aspects of each company. MLB may seem like the curious one. But their Authenticators Inc. is part of the program's backbone. Items signed through the program get the same stringent authentication that MLB products get.
All signings are witnessed in-person by someone from Authenticators Inc. They're also responsible for adding the tamper-proof hologram to each photo.
Topps' role is to print the photos and items.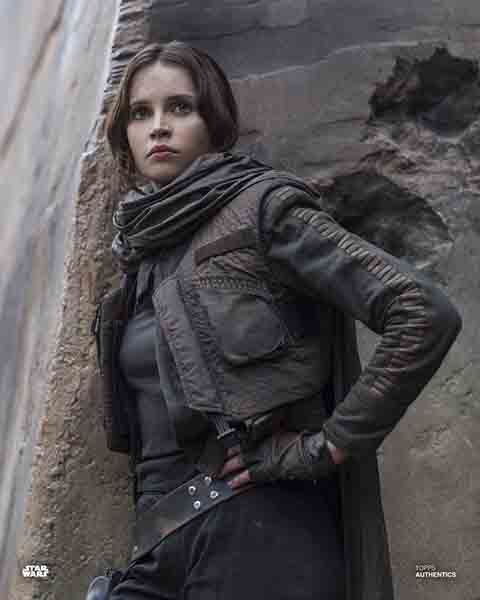 "We identified a hole in the entertainment industry, a need for certified authentic pieces for the Star Wars brand, and with this collaboration we are able to meet consumer demand," said David Leiner, General Manager and Vice President of the North American Sports and Entertainment division at Topps, via press release. "Topps excels in visual arts and printing technologies and we are thrilled to bring our expertise to Star Wars, building upon our trading card and Major League Baseball memorabilia business."
While the available photographs cover several films, currently, only a handful of different autograph signers are available. Among them is Felicity Jones who plays Jyn Erso in Rogue One. Signed 8x10s start at $300 and go up from there based on the size of the image and number of signers.
Donnie Yen from Rogue One and The Force Awakens' John Boyega are also available.