New Garbage Pail Kids series inspired by cards of old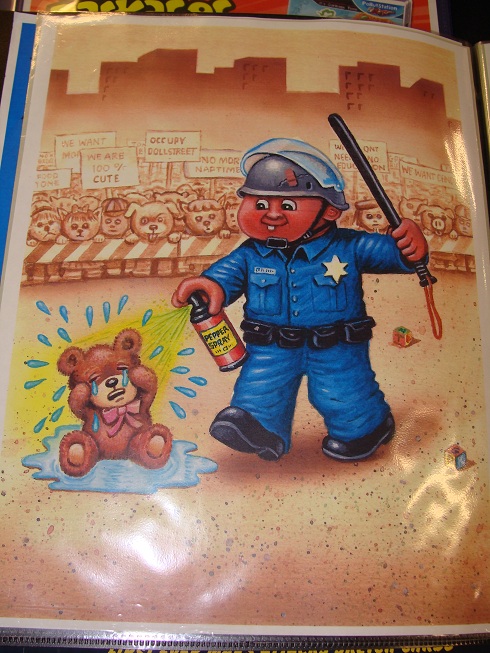 By Susan Lulgjuraj | Contributing Editor
ALLENTOWN, Pa. | Topps is returning this year with a new series of Garbage Pail Kids.
The last original series came out in 2007, according to Topps Editor Colin Walton. Since then, Topps has produced Garbage Pail Kids Flashbacks, reliving some of the old cards we loved as children.
The new set is going to be fun and inspired by the cards of old.
"We're trying to keep the art and type of jokes more similar to the original '80s cards," Walton said. "The Flashbacks do really well for us. I liked the old feel."
The cards will be on sale in October and be released in retail and hobby shops.
Here's a gallery of some of the drawings Walton brought to the Philly Non-Sports Card Show last weekend.
Susan Lulgjuraj is a contributing editor for Beckett Media. You can email Susan here. Follow her on Twitter here.