NBA renews Panini America's card license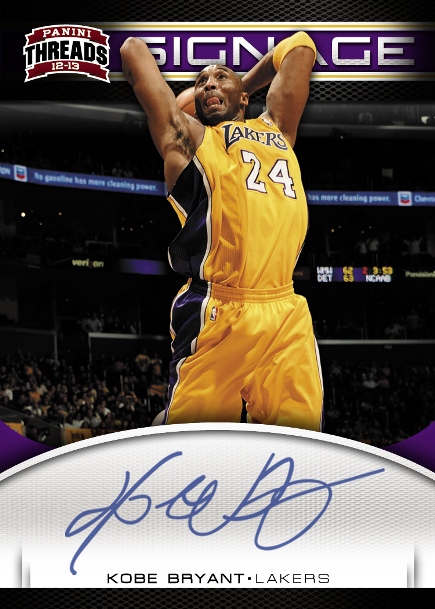 By Chris Olds | Beckett Basketball Editor
Panini America will star on the hardwood a few more years.
The NBA announced on Monday morning that it signed a new multi-year licensing agreement with the Texas-based branch of the world's largest collectibles company, once again making Panini the exclusive card and sticker manufacturer of the league.
Panini's presence in the United States began in 2009 with its purchase of Donruss/Playoff and its acquisition of an NBA license. Now, it also has licenses with the NFL, NHL and MLB Players Association. Terms of the deal were not disclosed, but it is believed that the deal is for five years and runs through 2017.
The news came via a conference call with Sal LaRocca, the Executive Vice President Global Merchandising Group, along with Mark Warsop, the CEO of Panini America, and Kobe Bryant, the five-time NBA champion and Panini spokesman.
"Our companies share a collective interest in promoting our brands worldwide," LaRocca said in a prepared release. "Panini has continually demonstrated the ability and commitment to creating products that appeal to our fans on a global basis."
One focus for the company will be expansion of its distribution overseas with a particular focus on China, according to the company.
"The popularity of the NBA game globally is unmatched and, with new NBA superstars emerging, it's an exciting time to collect NBA trading cards, which are not only fun but highly sought after in the secondary trading card market," Warsop said. "In the last three years, there has not been a more valuable modern-day trading card than our National Treasures NBA product that included a 1-of-1 Blake Griffin NBA Logoman Rookie card that sold on the secondary market for $38,000. This new long-term agreement with the NBA serves as the foundation to our future growth and our long-term commitment to the trading card category."
Panini's spokesmen include Bryant, Kevin Durant of the Oklahoma City Thunder and Blake Griffin of the Los Angeles Clippers.
Chris Olds is the editor of Beckett Basketball magazine. Have a comment, question or idea? Send an email to him at colds@beckett.com. Follow him on Twitter by clicking here.