NBA Players Set for a Breakout Season in 2018-19
Victor Oladipo surprised everyone with the incredible season he had in 2017-18. Last season, after being traded to Indiana from the Thunder, the Pacers' guard made his first All-Star team, All-NBA team, All-Defensive team, and won the Most Improved Player award. Oladipo made a marked leap in so many areas of his game, becoming one of the best players in the Eastern Conference. There are always players who surprise us in the jump they make, here's a few candidates that could have an Oladipo-like breakout season in 2018-19.
D'Angelo Russell, Brooklyn Nets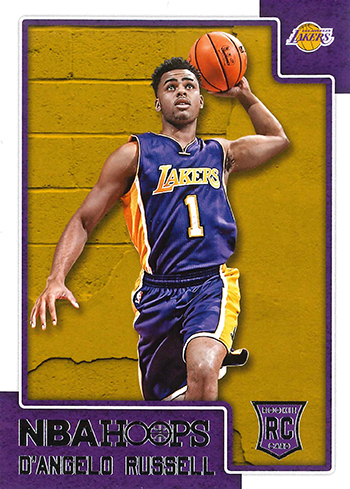 The Brooklyn Nets have been heralded for their moves this offseason. GM Sean Marks has rebuilt the reputation of the franchise with several savvy moves to replenish their talent on the roster.
One of the first moves of Marks' tenure was the trade for D'Angelo Russell and Timofey Mozgov. Mozgov is no longer on the roster, but D'Angelo is firmly in the Nets' future plans. Alongside young center Jarrett Allen, Russell has the highest upside on the Brooklyn squad. The former 2015 No. 2 overall pick showed flashes for his team last season, but was hit by injury midseason.
Russell has a great passing game but can be hampered by an increased turnover rate. Unlike his teammate, Spencer Dinwiddie, D'Lo gave up the ball way too much. He'll likely have the ball in his hands even more next season and there are sure to be a heap of highlight passes, but Nets fans will be hoping he can lessen his 4.3 turnovers per game from last season.
NetsDaily had an article on the importance of a big season for D'Angelo whose per-36 numbers last season were comparable with the likes of some of the top point guards at the same stage of their careers like James Harden and Damian Lillard. For D'Lo to take that leap from good to breakout player he'll need to have some consistency and efficiency in his play for long periods (an extended period of good health wouldn't hurt either). He's got every chance to make a big step forward in his on-court exploits.
Jabari Parker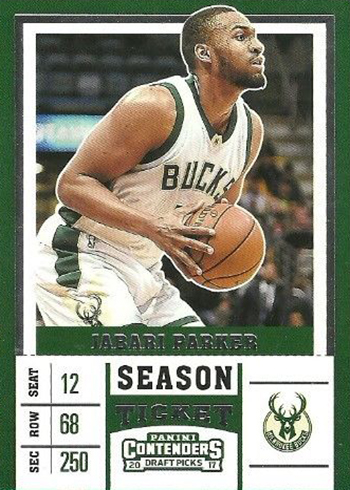 The Bucks loss will hopefully be the Bulls gain after Chicago was able to snag Parker on a 2-year, $40 million deal, with a team option on the 2nd year. Like Russell, Jabari was a lottery pick (No. 2 in 2014) that has shown glimpses of elite play, with two serious knee injuries robbing him of any consistent on-court play.
Parker's per-game numbers upon return from his second ACL were underwhelming: 12.6 points, 4.9 rebounds, 1.9 assists on 52.9 effective field goal percentage. His fit within Milwaukee alongside Khris Middleton and Giannis Antetokounmpo lacked any real cohesion. Parker needs touches to function at a high rate and being the third guy behind those two stars was never going to allow him to reach his ceiling. In Chicago he'll still be competing for touches with Zach LaVine, but he'll certainly be a greater focal point in their offense. If coach Fred Hoiberg can implement a system that utilizes both of their unique offensive talents then the up and coming Bulls will be a team to watch.
Parker will have a chip on his shoulder and is a native of Chicago, so he'll have all the tools to have a breakout season. Again, similar to Russell, he and Bulls' fans will be hoping a clean bill of health can allow that.
Dante Exum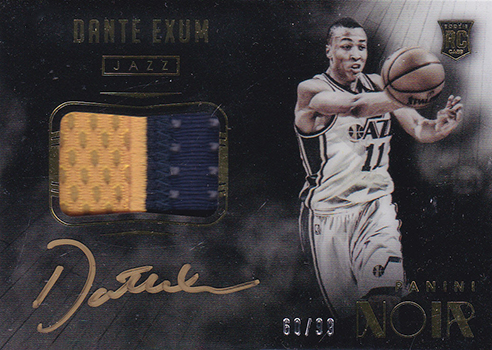 There seems to be a trend going here of injured youngsters trying to make good. Utah Jazz guard Dante Exum is another one in that vein. Exum's short career has been plagued by injuries with the native Australian only playing 80 regular season games since his rookie season in 2014-15.
Jabari and D'Angelo have tremendous upside on the offensive side of the floor, and while Dante has some serious potential there too, his expertise lies on the defensive end. He showed some signs in the playoffs for the Jazz, namely guarding MVP, James Harden in a number of crucial possessions.
The Utah guard has the capabilities to become one of the league's premier on-ball defenders. He's already proved it in spurts and if he can avoid any serious injury scares he'll no doubt get there. Exum has tremendous length and lateral quickness that allows him to make his opponent feel uncomfortable in any offensive situation. In such a guard-heavy league his skillset is going to be second to none for the Jazz going forward as a playoff and possible championship contender.
On the offensive end, Exum has a unique array of skills. If he can harness his speed, he has the ability to be an elite finisher around the rim, with his length giving him an added jolt around that area. His 3-point shot remains a work-in-progress, with the former lottery pick shooting a lackluster 30.6% from the perimeter for his career. If that number can grow to a respectable 35% over the coming season, then he's got every chance to make an absolute splash in 2018-19.
Brandon Ingram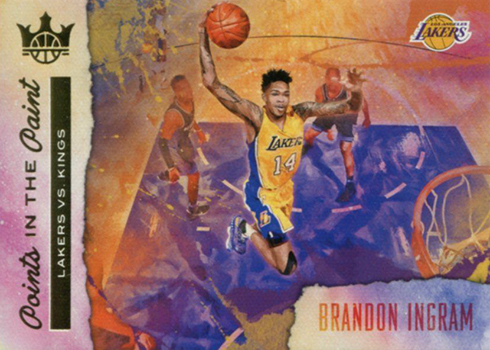 The King, LeBron James, has made all the headlines the past few weeks in L.A. but don't sleep on the former No. 2 pick, Brandon Ingram. Funnily enough, the two bumped into each other at this year's Summer League, sharing a nice embrace that will be a welcome sight to Lakers fans.
Ingram has the most varied skill set of all the players on this list. He has potential to be an elite two way player with incredible upside as both a scorer and defender. Yes, his frame needs some work, but he also, like Dante Exum, possesses great length which could make him a menacing defender on the wing. His all-round performance against last year's champs was a clear sign of things to come.
His per-game numbers last season were an indication of things to come: 16.1 points, 5.3 rebounds, 3.9 assists, 0.8 steals, 0.7 blocks. The real surprise there is his passing. Last season coach Luke Walton let Ingram run the floor on a number of occasions and he didn't disappoint. Add in the gravitas of a legend like LeBron James and those numbers should only improve. Here's hoping that Walton still gives a heap of responsibility to the budding wing on both ends of the floor. Look for his scoring to be the main thing that goes up as he's likely to get some better looks at the basket surrounded by The King.